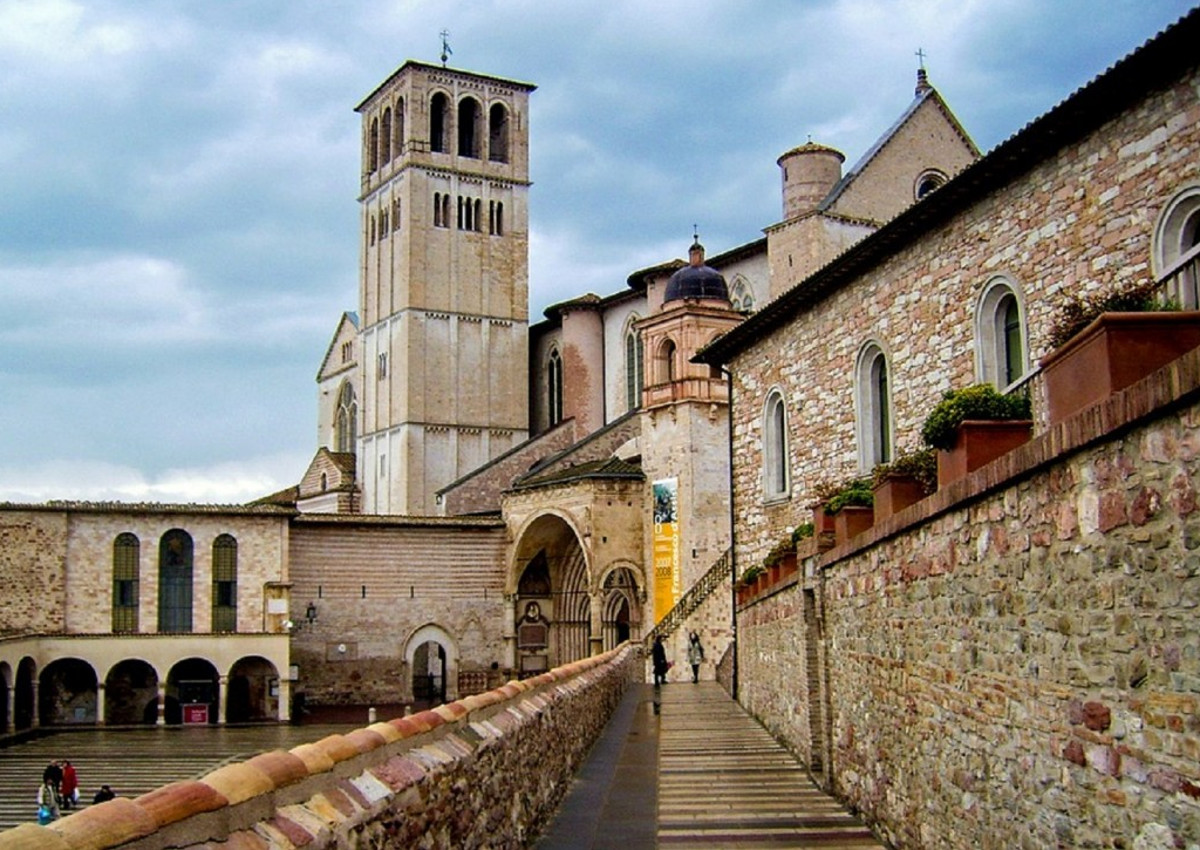 For the Umbria region – an internal area in the central part of Italy – tartufo (truffle) represents the basis of the local gastronomy and business. About 80% of the national product is processed, packed and commercialized here, inside an area defined by the Nera river and the towns of Terni, Spoleto, and Norcia. There, the major canning factories of the sector are located; among them, one in particular is known as the truffle multinational, which processes about 65-70% of the total product. The most refined truffle varieties are Tartufo Nero di Norcia and Tartufo Bianco, while Tartufo Estivo or Scorzone and Bianchetto, are less valuable though very abundant: they can be used to make good truffle products such as olive oil, pasta, sauces, paté, cheese and spirits.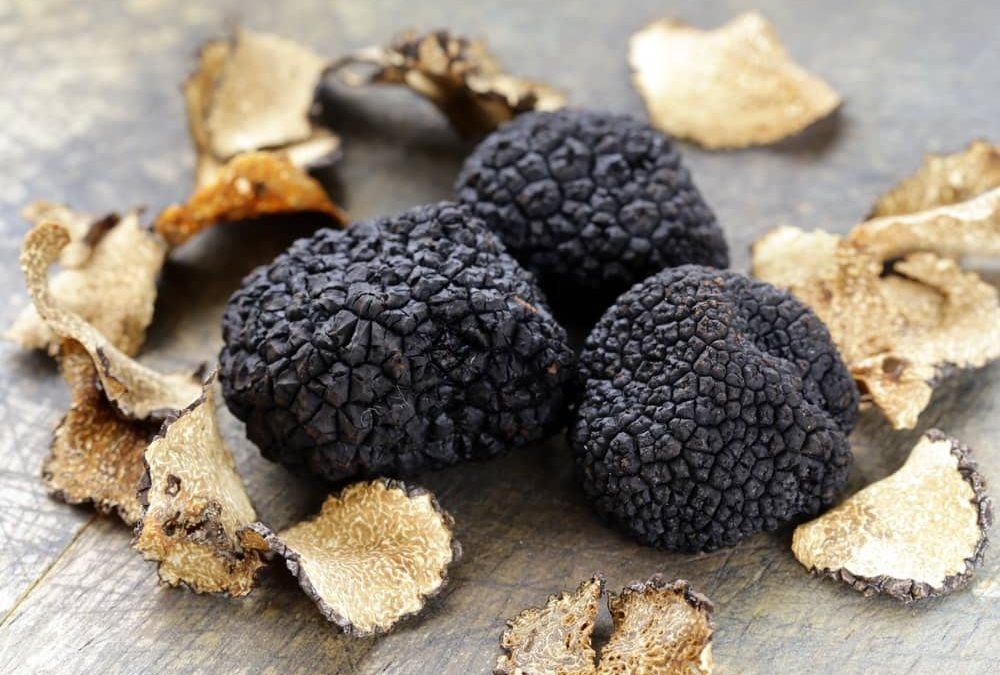 EVO OIL AND WINES, THE MAIN EXPORTED CATEGORIES
With its olive groves that cover almost completely the hilly areas between 250 and 450 metre high – especially around Assisi, Spello, Foligno, Trevi, Campello and Spoleto – Umbria is the only Italian region that has a PDO certification for the extravirgin olive oil production on its entire territory. The organic variety is a typical local production. So no wonder if there are so many different cultivars, among which the best renowned are Moraiolo Frantoio and Leccino.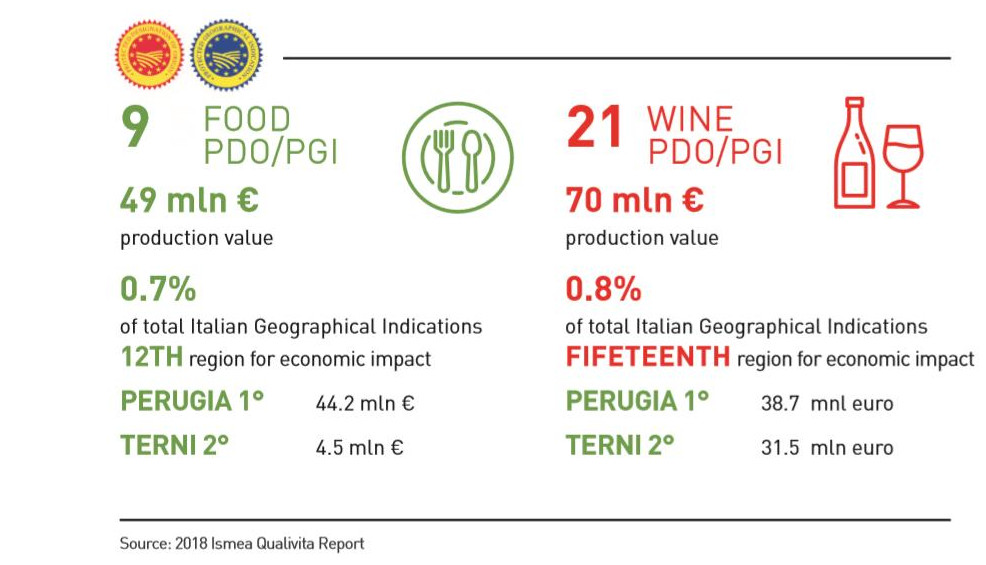 There are five PDO sub-certifications: Colli Assisi-Spoleto, Colli Martani, Colli Amerini, Colli del Trasimeno and Colli Orvietani. Besides olive oil (about 6,500 Ktonnes of annual production), the other main sectors of the regional economy are wines (about 700,000 hectolitres of annual production). Speaking about high end wines, Umbria has 2 Docg, 12 Doc and 6 Igt.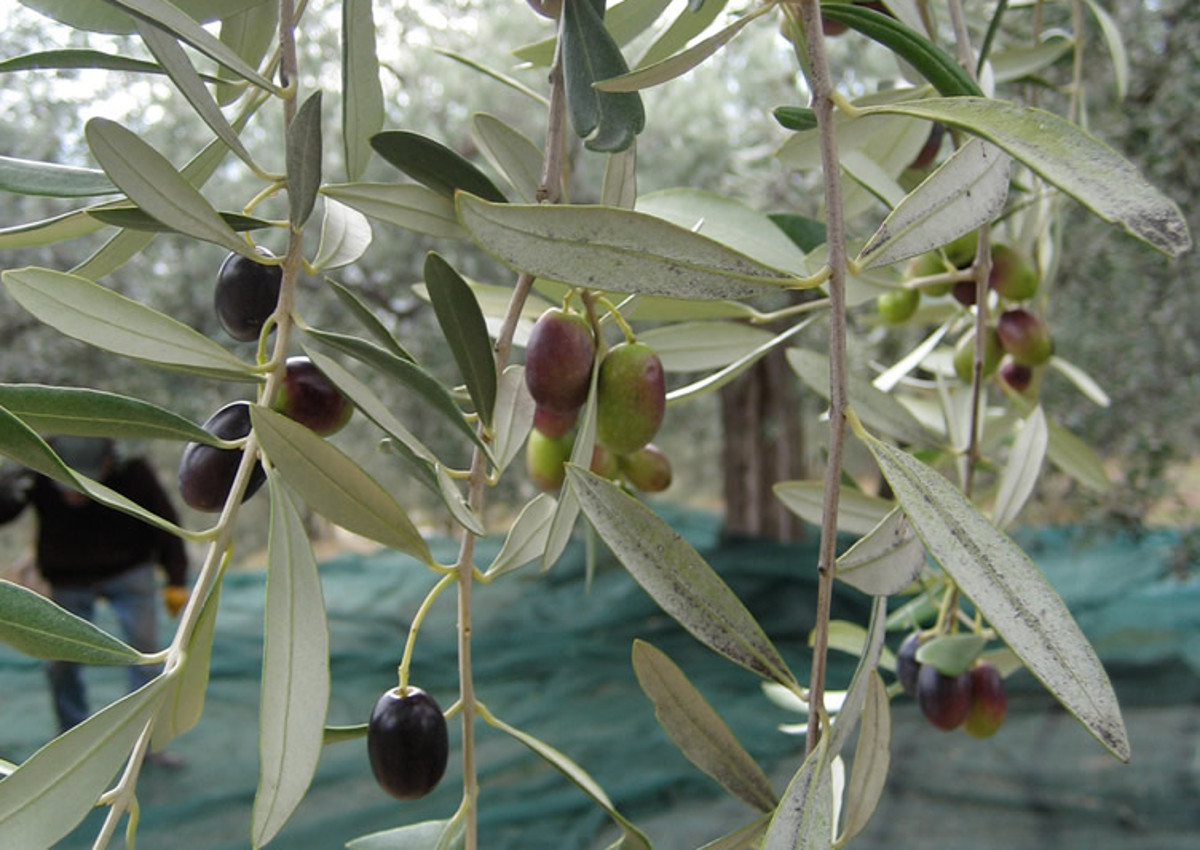 THE LAND OF LEGUMES
Umbria is also renowned for the high varieties of legumes, that are the basic ingredients for traditional soups: Lenticchia di Catelluccio is the best known in Italy. Besides we can mention Lenticchia di Colfiorito, Fagiolina del lago Trasimeno, a local variety which was risking to be estinguished, Fagiolo di Cave di Foligno, Cece, and Cicerchia.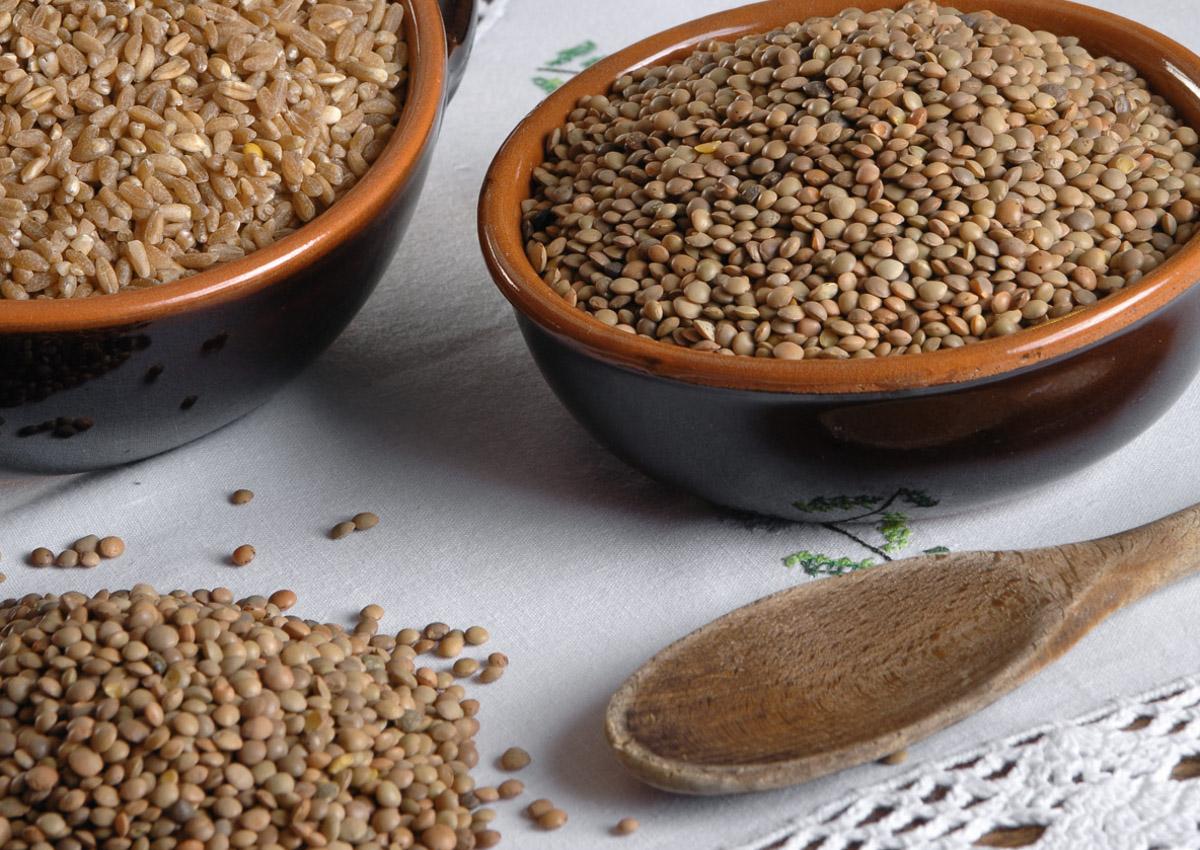 PROSCIUTTO DI NORCIA
Norcia – which is well known for its truffle production – boasts a wide range of typical cheeses: from pecorino to ricotta salata, to truffle caciotta. Among soft cheeses, Ravaggiolo Umbro needs to be mentioned. It is produced during the first six months of the year and eaten fresh after making it rest for a few days wrapped in fern leaves. Near Tuscany border, besides, you can taste Pecorino Toscano.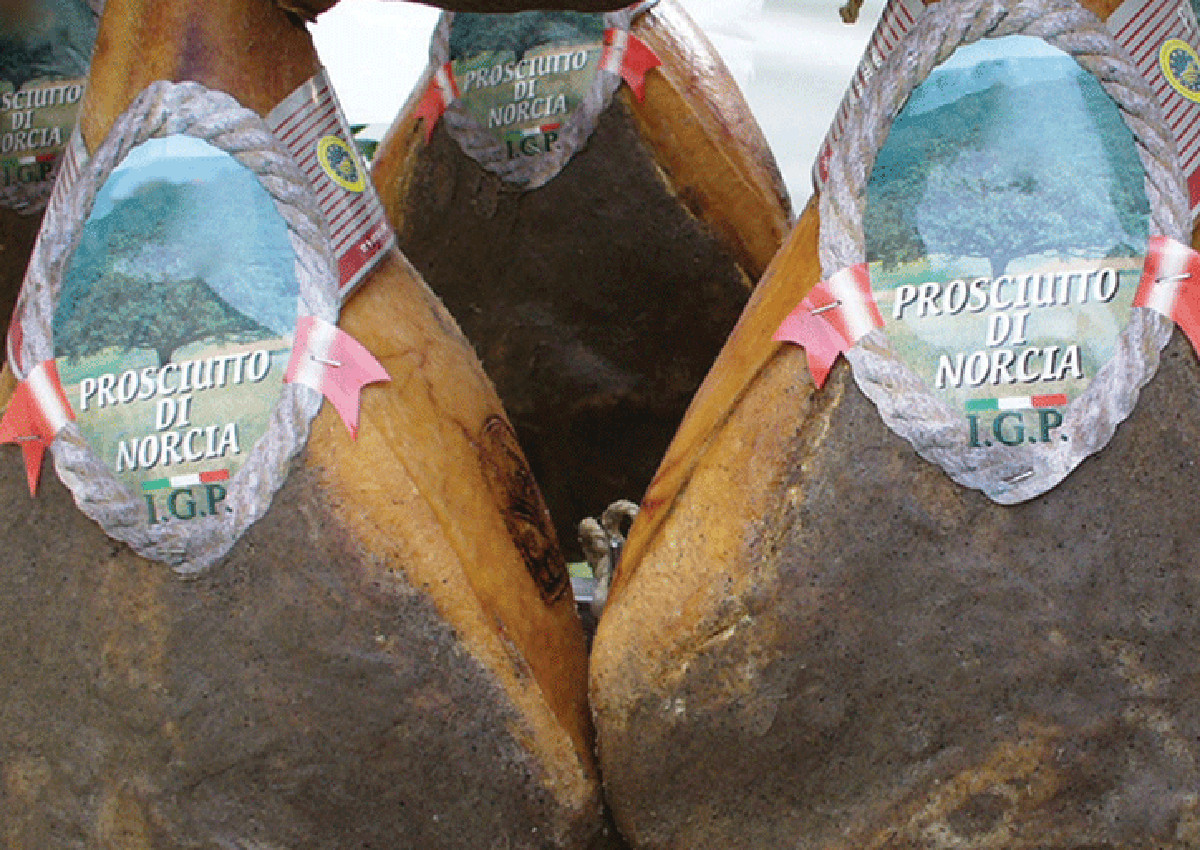 Another production that is worth to mention is represented by prosciutto di Norcia PGI, a raw and seasoned charcuterie product, obtained from the processing of fresh legs of heavy pigs, generally offspring of Large White and Landrace Italian sows, as well as Duroc or other breeds considered compatible with Italian heavy pigs. 
Click here to discover the Italian companies from Umbria region on the Italianfood.com platform
The maturing period, from salting to marketing, may not be less than 12 months and for the largest legs it goes up to 18 months. At the end of the maturation process, the hams which are considered suitable are branded with the words Prosciutto di Norcia. The weight is normally not less than 8,5 kg. The slice is pink to red in colour with a savoury but not salty flavour. The aroma is characteristic, slightly spicy, due to the presence of small amounts of pepper.
The production area of Prosciutto di Norcia PGI covers the territories located at 500 metres above sea level in the municipalities of Norcia, Preci, Cascia, Monteleone di Spoleto, and Poggiodomo, all in the province of Perugia, in the Umbria region. This specialty develops a turnover of 25.80 million euros and a production of 2,835 tonnes.
© All rights reserved