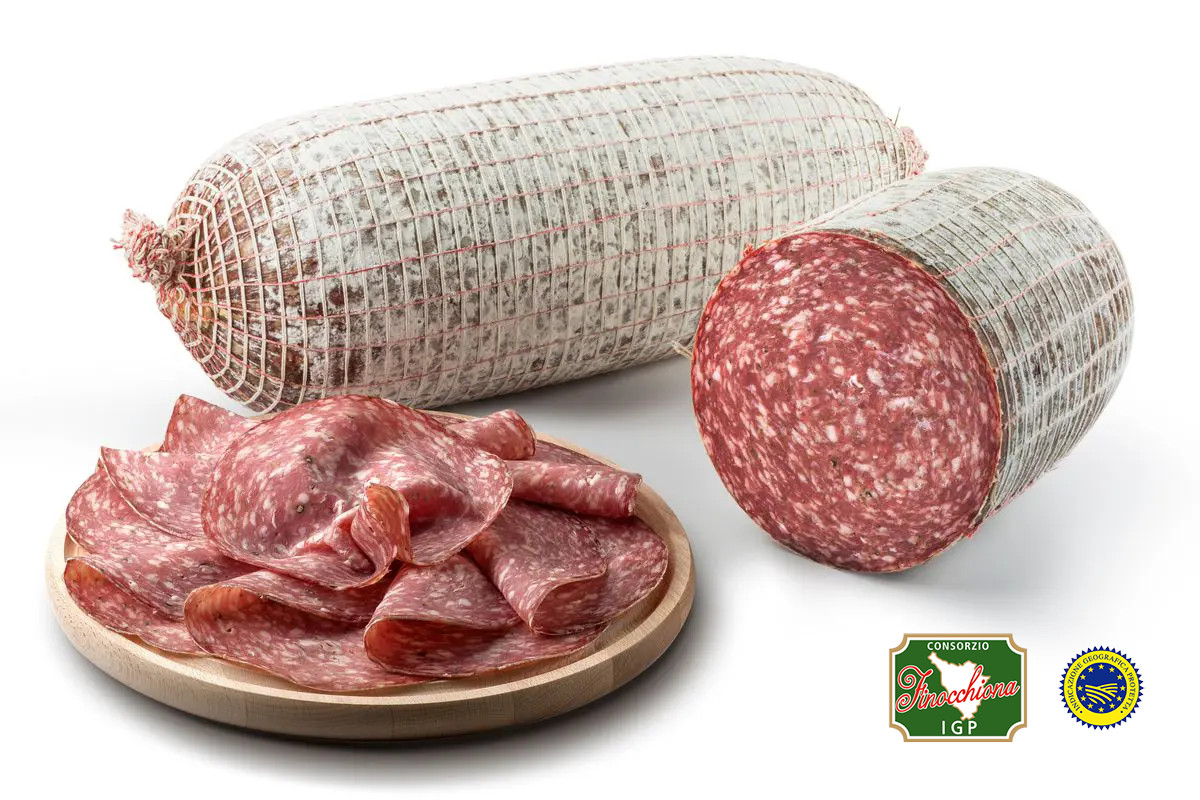 Finocchiona PGI, a typical Tuscan cured meat, is distinguished by the unmistakable and marked aroma of fennel used in the mixture from which it derives its name. But also for the skillful processing, which gives each slice a particular softness.
Discover the authentic Italian deli meats on the Italianfood.net platform
The protection Consortium, born in 2015, brings together 44 companies that export to 28 different countries. In 2021, a record year, sales reached 22.4 million euros in value.
Finocchiona PGI Sales – Market Shares in Europe
| | |
| --- | --- |
| Italy | 72.4% |
| Germany | 17.5% |
| Sweden | 2.02% |
| Denmark | 1.26% |
| France | 1.15% |
Italy is confirmed as the main market, where sales reach about 1.27 million kg in value, equal to 72.4% of the total. It is followed by Germany with a 17.5% share, Sweden (2.02%), Denmark (1.26%), and France (1.15%). "During 2022 – says Alessandro Iacomoni, President of the Consortium for the protection of Finocchiona PGI – we would like to try and consolidate the market position and the appreciation acquired during 2021. In fact, we are planning a series of promotional activities of important strategic value. We will participate in Cibus 2022 fair, which is an important international showcase, and carry on our activities both in Italy and in Germany".
© All rights reserved