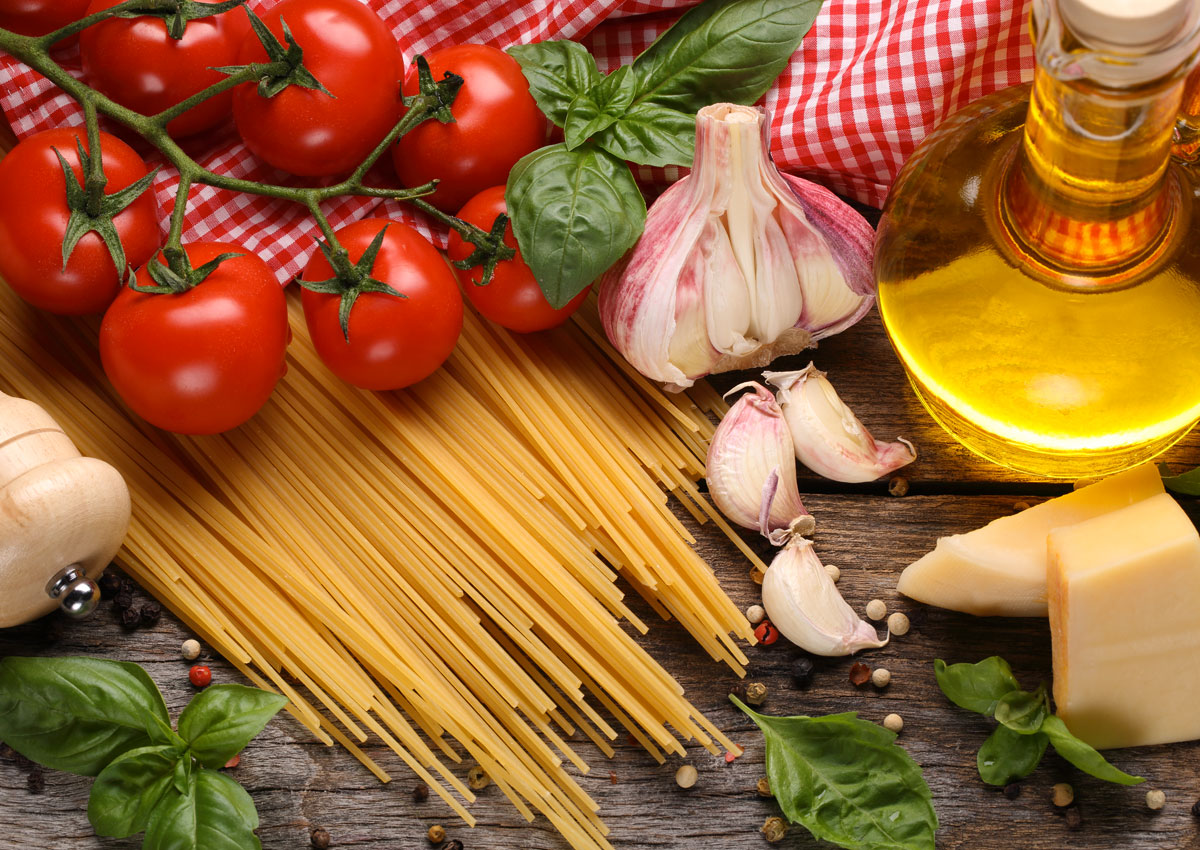 This year, for the first time, the Mediterranean Diet ranked first the Best Diet Overall. The world renown Italian typical diet got the first place by decision of a panel of health experts at the U.S. News and World Report. Every year, journalists and editors research 41 different eating programs, consulting medical journal entries and government reports, before assembling the list and writing a brief profile of each one. Among the panel of experts are nutritionists, doctors, researchers and professors from some of the country's top universities.
THE BENEFITS OF ITALIAN STYLE EATING
Mostly comprised of fruits, vegetables, legumes, nuts, whole grains, fish, poultry and olive oil, while limiting the intake of processed foods and red meat, the Mediterranean Diet also came first a number of subcategories, including "Best Diabetes Diet," "Best Diets for Healthy Eating," "Best Plant Based Diet," "Easiest Diets to Follow" and tied the Ornish Diet for the "Best Heart-Healthy Diets."
Recent scientific studies have shown that following the Mediterranean Diet for sustained periods of time can provide many health benefits: from preventing overeating to maintaining weight loss and helping manage diabetes. "It's more than a diet, it's a lifestyle," Rahaf Al Bochi, a registered dietitian who recommends the Mediterranean diet to her clients, told CNN. "It also encourages eating with friends and family, socializing over meals, mindfully eating your favorite foods, as well as mindful exercise for a complete healthy lifestyle."
MEDITERRANEAN DIET TO LIVE LONGER
Italy, together with France, holds the record for the number of over-a-hundred-years old people. According to Istat, which has drawn up its periodic age survey, in the last 10 years Italian centenarians have gone from 11,000 to over 14,000. In the same period, people aged 105 years and more have more than doubled, from 472 to 1,112, with an increase of 136%. What is the merit of this longevity record? According to Italy's farmers association Coldiretti, a leading role is to be attributed to the Mediterranean Diet: "Bread, pasta, fruit, vegetables, meat, extra virgin olive oil and the traditional glass of wine eaten at the table in regular meals have allowed Italians to conquer the European record. Mediterranean diet is an 'elixir of long life' that in 2010 was also included in the list of UNESCO Intangible Cultural Heritage sites."
Click here to discover the authentic Italian food products on the Italianfood.net platform.
© All rights reserved