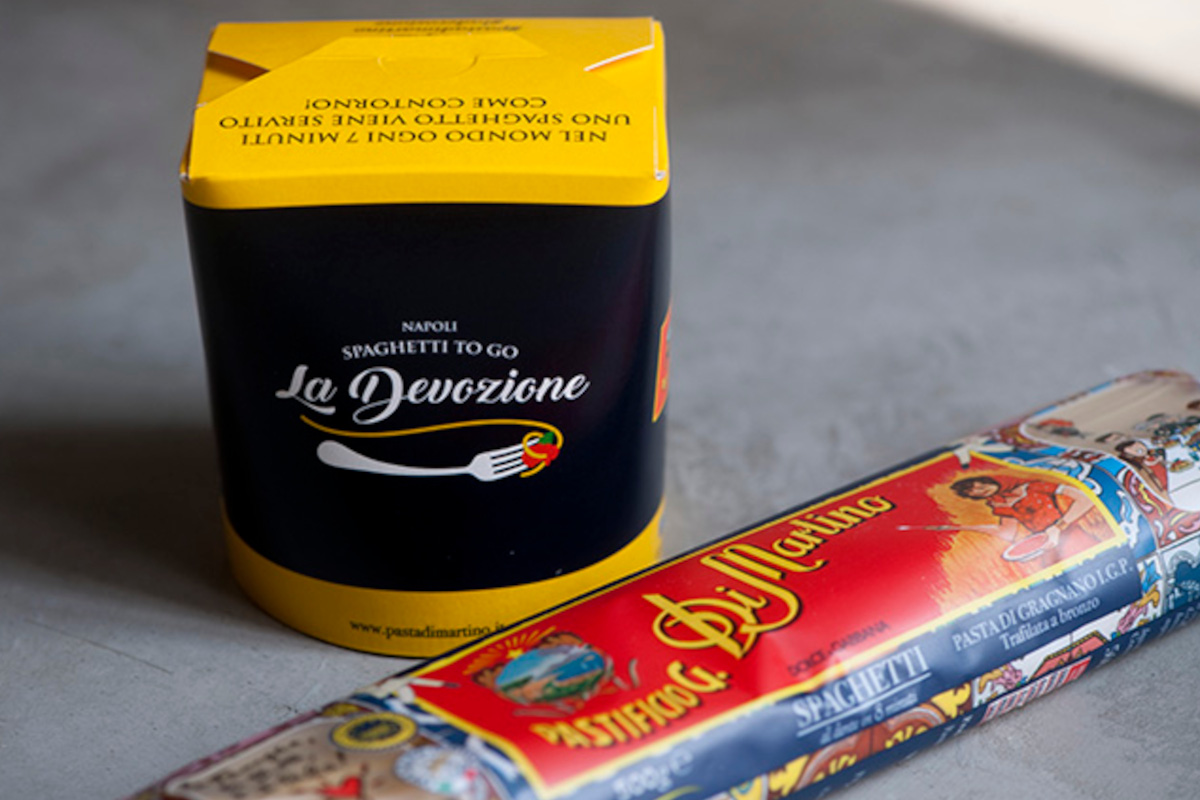 In New York City you can now go to an authentic pasta school thanks to the Pasta Genius, an expert who guides consumers on the right way to choose pasta, but also on how to cook and pair it correctly. This sort of pasta Academy has just opened its doors at the Chelsea Market. This is the La Devozione store, the first location in the US of Naples' Di Martino Pasta Bar.
"In New York City – explains Giuseppe Di Martino, president of the Di Martino pasta factory, which has been producing Pasta di Gragnano PGI since 1912 – we wanted to recreate a pasta school with 126 different pasta shapes. One of our experts, a Pasta Genius, will explain the use depending on the shape, intensity, versatility, seasoning, and pairing. Our goal is to tell Americans and foreign consumers why there are so many different shapes of pasta, and the difference between Gragnano pasta and other types of pasta".
Discover the authentic Pasta di Gragnano PGI on Italianfood.net
Not just a pasta store, La Devozione in New York is also a grab-and-go, a restaurant, a bar, and fine dining with a tasting menu prepared on the fly by a chef for a small number of people seated around an oval, Omakase-style.
"The menu is prepared before the eyes of the eater," Di Martino points out, "and varies from time to time depending on the chef's creativity based on the raw materials available seasonally". The most important dish is the one that also gives its name to the pasta experience at Chelsea Market: La Devozione, or spaghetti with tomato sauce. A symbol of Naples, often cooked in the wrong way abroad. "La Devozione – explains Di Martino – is the best and purest way to eat spaghetti, and a symbol of Made in Italy: just tomato, oil, and spaghetti, there are no other ingredients. It is also a dish that speaks a universal language. In the melting pot of New York, it can be eaten by anyone, regardless of religious belief. It is a product of the earth: oil, tomato, and wheat".
© All rights reserved