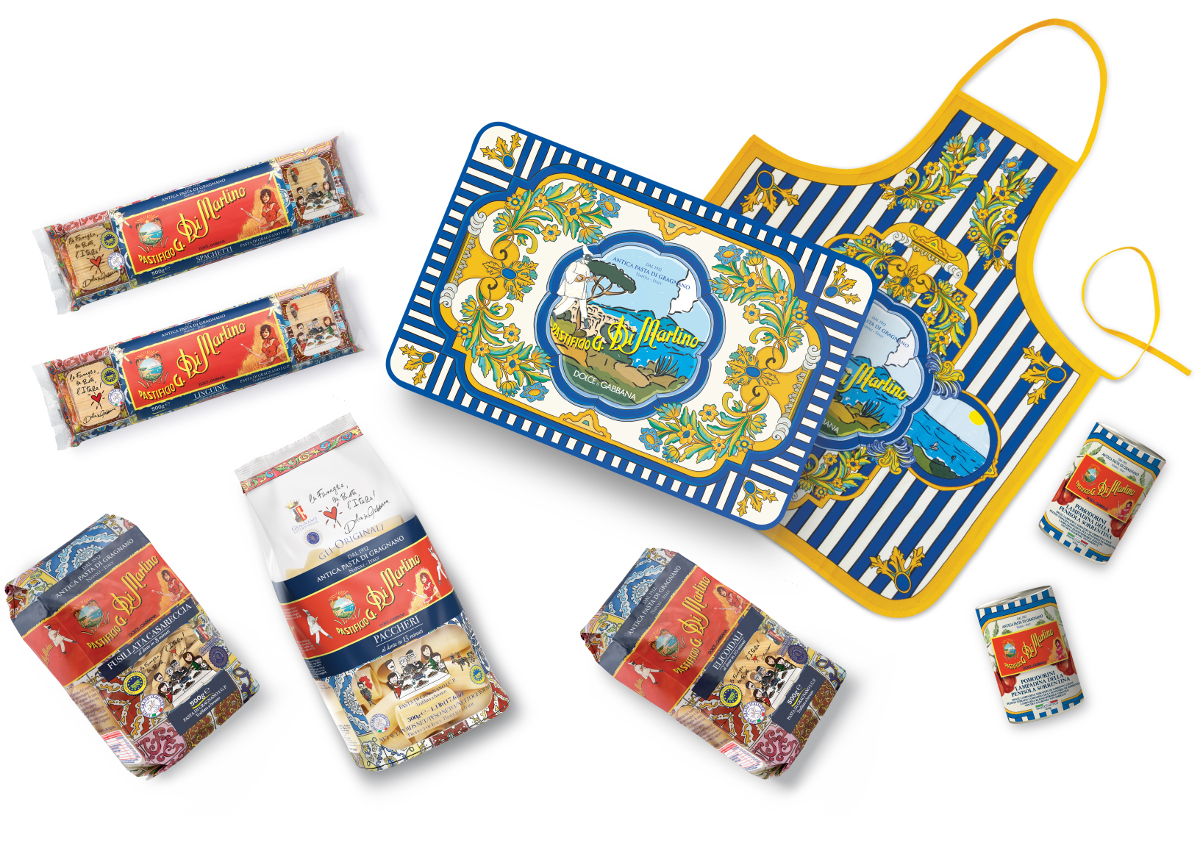 Pastificio Di Martino is ready to attend the 2020 edition of the Winter Fancy Food Show in San Francisco (19 to 21 January), of which the Gragnano pasta company is one of the sponsors, where it will present the third gift box designed by Dolce & Gabbana.
After more than 100 years, Di Martino pasta has in fact changed its look thanks to the creativity of Dolce & Gabbana, who have pinned the whole of Italy to it. In 2017 the two Italian brands have decided to work together in order to promote the made in Italy excellence worldwide. Since then, Pulcinella, puppets and Sicilian carts cheerfully frame the historic brand from Gragnano, making Di Martino pasta packs become iconic postcards that scent world's tables and enliven pantries through their Mediterranean colors.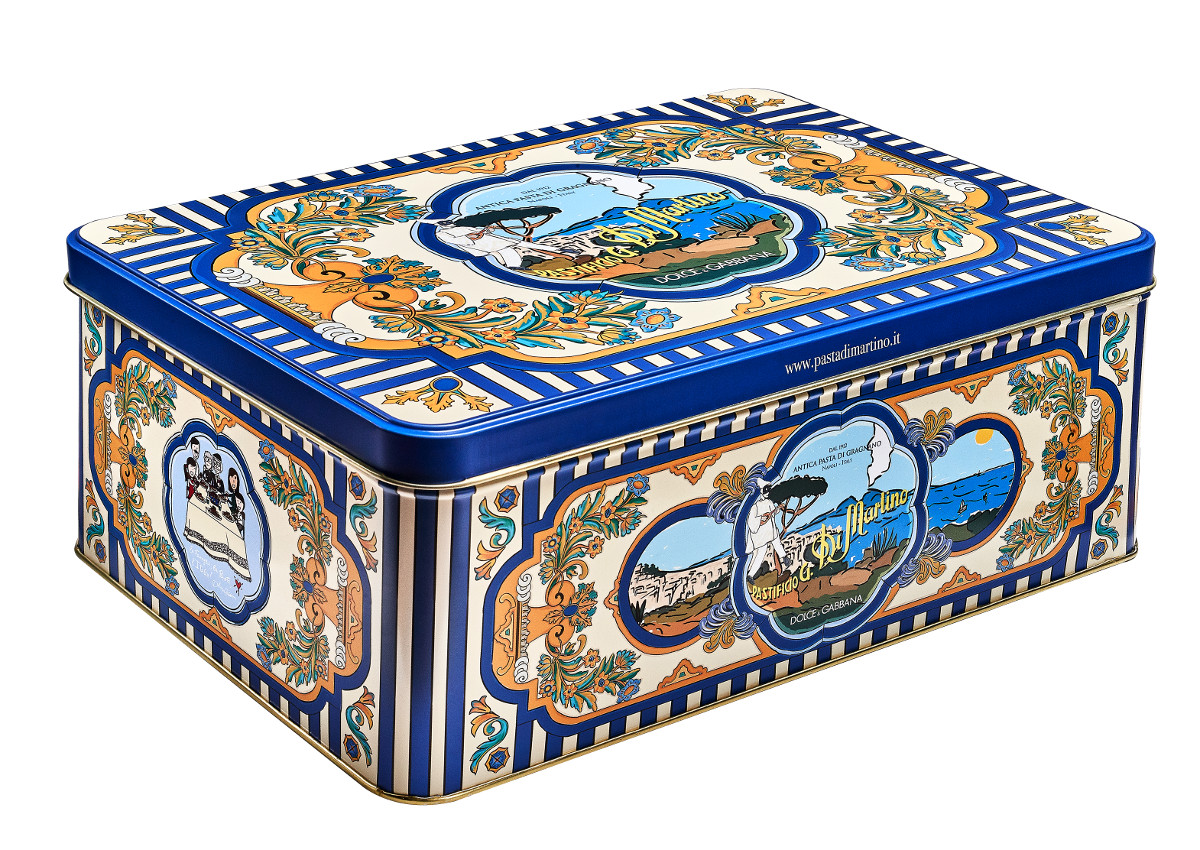 DI MARTINO AND D&G NEW GIFT BOX
After the success of the first two editions, Dolce & Gabbana and Pastificio Di Martino have just launched the new gift box inspired by the timeless Neapolitan charm. The design of this elegant box, indeed, depicts the splendid majolicas from the Cloister of Santa Chiara together with the evocative panorama of the Gulf of Naples.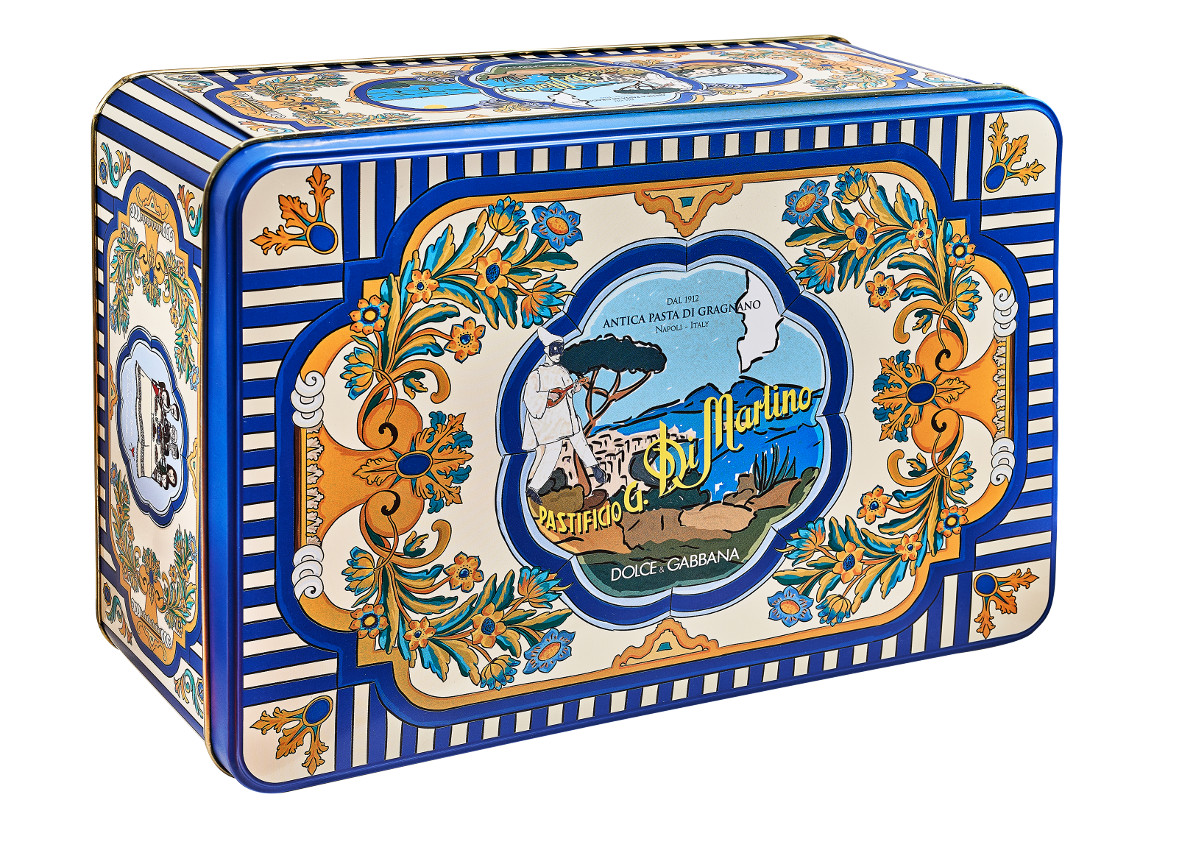 Inside, 5 varieties of PGI Gragnano Pasta made of 100% Italian durum wheat and 2 tins of Lampadina Small Tomatoes from Sorrento Coast have been selected. The selection is enriched with a refined apron signed by Dolce & Gabbana, which recalls the themes of the external box and completes with style this gift devoted to the lovers of Italian excellence.
PASTIFICIO DI MARTINO: PASTA MAKERS SINCE THREE GENERATIONS
Pastificio Di Martino has always made PGI Gragnano Pasta by mixing the best 100% Italian durum wheat semolina together with the spring water coming from Lattari Mountains. The extrusion of the dough through bronze die and the peculiar drying process at low temperature confer pasta a very rough surface, able to enhance the seasoning and keep the wheat aroma intact.
© All rights reserved