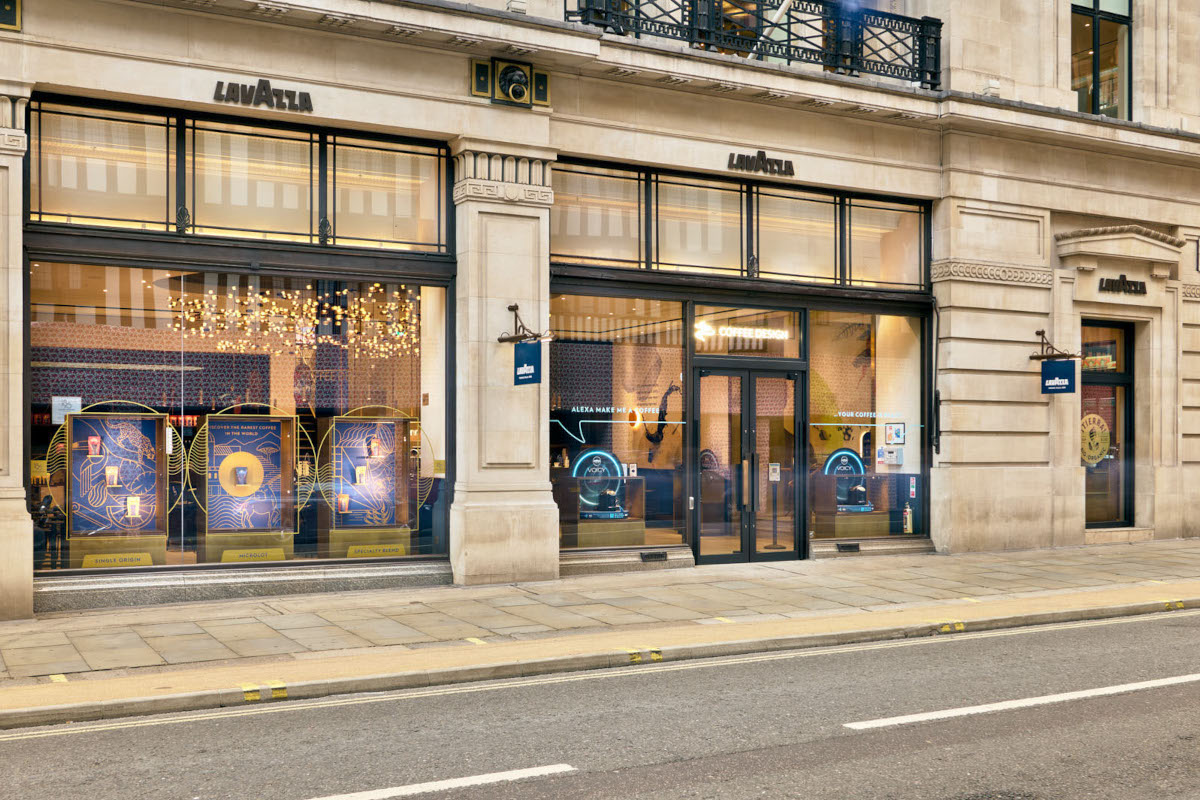 Italy's Lavazza, a global leader in the coffee industry, is opening its first flagship store in the UK this month, bringing an immersive coffee experience to London for the first time. This opening will see Lavazza open its first coffee concept store outside of Italy, to spread the culture of traditional Italian coffee across the Channel.
Built over three floors with a total area of 500 square meters, the UK flagship store of the Italian coffee giant is located in a historic building in the heart of London, just opposite the iconic Liberty store on Great Marlborough Street. The Lavazza store celebrates the coffee bean across the board, from the finest Espresso 1895 to regional Italian recipes, unique coffee design creations, and much more in a place where you can appreciate "coffee in all its forms". To mark the official launch, Lavazza has also developed an interactive augmented reality game with "Lavazza PickmeUp London": starting on 23 September, for three weeks customers will be able to collect virtual cups and win a range of prizes.
"As part of Lavazza's internationalization process, the UK is one of the key markets for our business. So, the London flagship store represents a strategic investment for us as a global brand and reinforces our commitment to the local market. We are proud to finally open the doors of a store that will allow us to connect with our UK and international consumers on a new level, with tangible brand experiences of the Lavazza brand" – says Gloria Bagdadli, Global Retailing Director of the Group.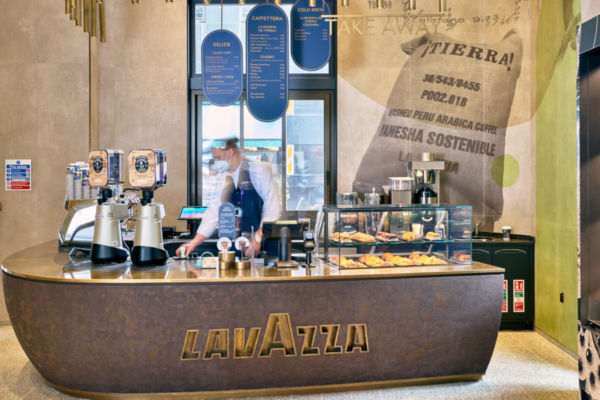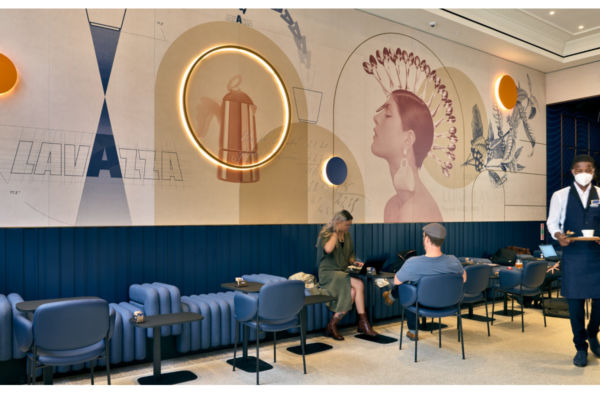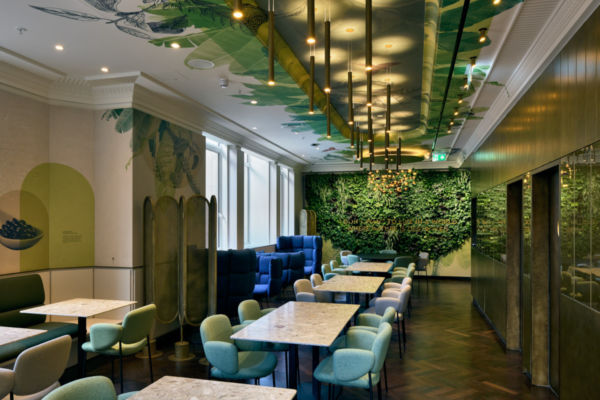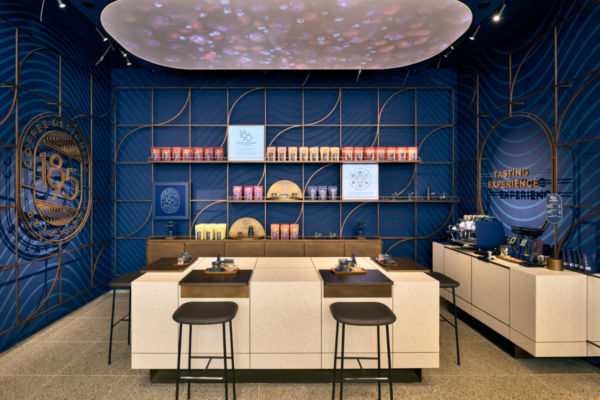 TAKEAWAYS AND TASTINGS
For busy Londoners and traveling tourists, there is also the option to order cold or hot coffee selections from Lavazza's NGO-certified La Reserva de ¡Tierra! range.
At the London flagship store, customers can purchase the newest addition to the Lavazza family, Specialty Coffee 1895. This range includes single-origin coffees, blends, and premium ground coffee, which combines high-quality beans from independent sustainable plantations with the most innovative technology in coffee processing. In the grocery area, customers will be able to participate in tastings with a Coffelier (coffee sommelier), who will guide them through the origins and aromatic notes of each blend, illustrating the different methods of preparation.
WHERE COFFEE MEETS COOKING
Those in search of the perfect combination of coffee and haute cuisine will find it in the modern restaurant on the second floor. There, guests will be able to enjoy an exclusive menu prepared by Italian star chef Federico Zanasi, chef of the restaurant Condividere di Nuvola, Lavazza's headquarters in Turin. Each dish is prepared on the spot, blending high-quality seasonal ingredients with elegance and an unusual touch of style. After the meal, guests can enjoy a specialty coffee from the 1895 line prepared in the cozy cafeteria on the same floor.
© All rights reserved