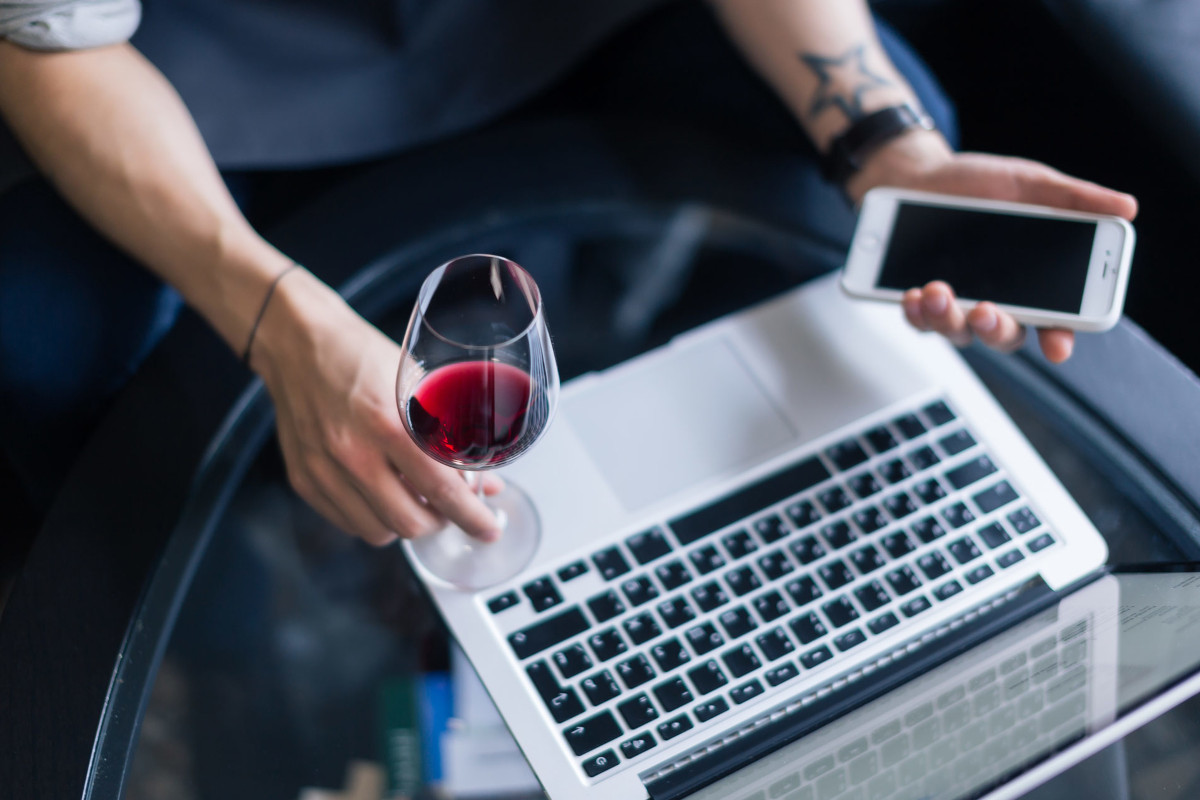 In 2020 the global wine market underwent great changes, documented by Nomisma research firm within its Wine Monitor Observatory. In particular, e-commerce has become more and more strategic for wine sales in Italy and globally.
In 2020, e-commerce saw an overall increase of +8% in Italy compared to 2019, and the food and grocery sector alone grew by +70%. It is precisely in this scenario that wine market e-commerce, marginal until a few years ago, has reached numbers never seen before in Italy. According to Nommisma Wine Monitor, the turnover is actually between 150 and 200 million euros.
"Within the global wine market, e-commerce was only 1% of total wine sales in the off-trade channel in 2009. In 2019 it reached a share of 7%, almost 2 billion bottles in absolute values" – explains Emanuele di Faustino, Project Manager at Nomisma. "In 2020, just one year later, it should reach a share of 10-12%" – di Faustino says.
Click here to discover the authentic Italian red and rosé wines on Italianfood.net platform
In 2019, just before the health emergency, Italy was tail-end among the main international markets: e-commerce was just 1% of total retail sales, vs. 4% in the US, 10% in the UK and 29% in China, where e-commerce has been a fundamental channel for wine sales for several years. Due to the Covid pandemic consequences, more than 8 million Italian consumers chose to buy their wine bottles online in 2020. This was equal to 27% of total wine consumers, compared to 17% of 2018.
ITALIAN WINE EXPORTS IN THE LIGHT OF E-COMMERCE
"The UK and the US are strategic markets for Italian wine companies" – explains Di Faustino. "Besides being the top wine consumption and import market in the world, the USA is also our main trade partner, whereas UK is – after Germany – the third destination market for Italian wine exports as well as the second importer in the world."
At the same time, there has also been a certain increase in the importance of the e-commerce channel. It is estimated that the weight on the total sales should increase from 1% in 2019 to 2-3% in 2020, partially recovering the gap accumulated in recent years against other international markets. We can see a growth from 26% to 34% in the UK, and from 32% to 43% in the USA.
Click here to discover the authentic Italian sparkling wines and Prosecco on Italianfood.net platform
SITES WHERE TO BUY WINE: PURE PLAYERS DOMINATE
According to Nomisma e-commerce wine market in Italy reached a value of 75.5 million euros in the first half of 2020, twice as much as in 2019. The protagonists of this growth are both pure players such as Tannico, Vino.com, Callmewine and supermarket sites or Amazon.
Noteworthy are also the online purchasing habits. Most people are oriented to buy products in a higher price range compared to those chosen while shopping among the shelves. Particularly relevant is the gap between the label price of still and sparkling wines; digital consumers spend as much as 59% more – equal to 3 euros per liter in brick-and-mortar shops and 4.8 euros per liter online.
ONLINE BUYERS IN ITALY AND ABROAD
Wine online buyers in Italy are mainly men, belonging to the Millennials generation (born between the '80s and the 2000s) and with a high purchasing power. The propensity to buy online also increases among those who, before the pandemic, used to consume wine mainly out of home, as well as among those who worked in smart working in 2020.
Click here to discover the authentic Italian white wines on Italianfood.net platform
Looking at UK and US markets, the profile of the average buyer is the same as the Italian one: male, young, with a high spending capacity. However, while in Italy and the USA purchases are made above all on specialist sites, in the UK the e-commerce of large-scale retail chains dominates.
WINE E-COMMERCE IS HERE TO STAY
Data confirm that online wine buying is a habit which will remain as such in the coming years. According to Nomisma, about 24% of Italian wine consumers will continue to buy wine online even once the Covid-19 emergency will be over.
E-commerce is destined to further expand in the years to come, and to become strategic for the Italian wine market as well. This is confirmed not only by the higher number of online wine buyers, but also by the increasing investments in this sector and by the increasing attention of wineries towards this channel, including social media and web marketing.
© All rights reserved