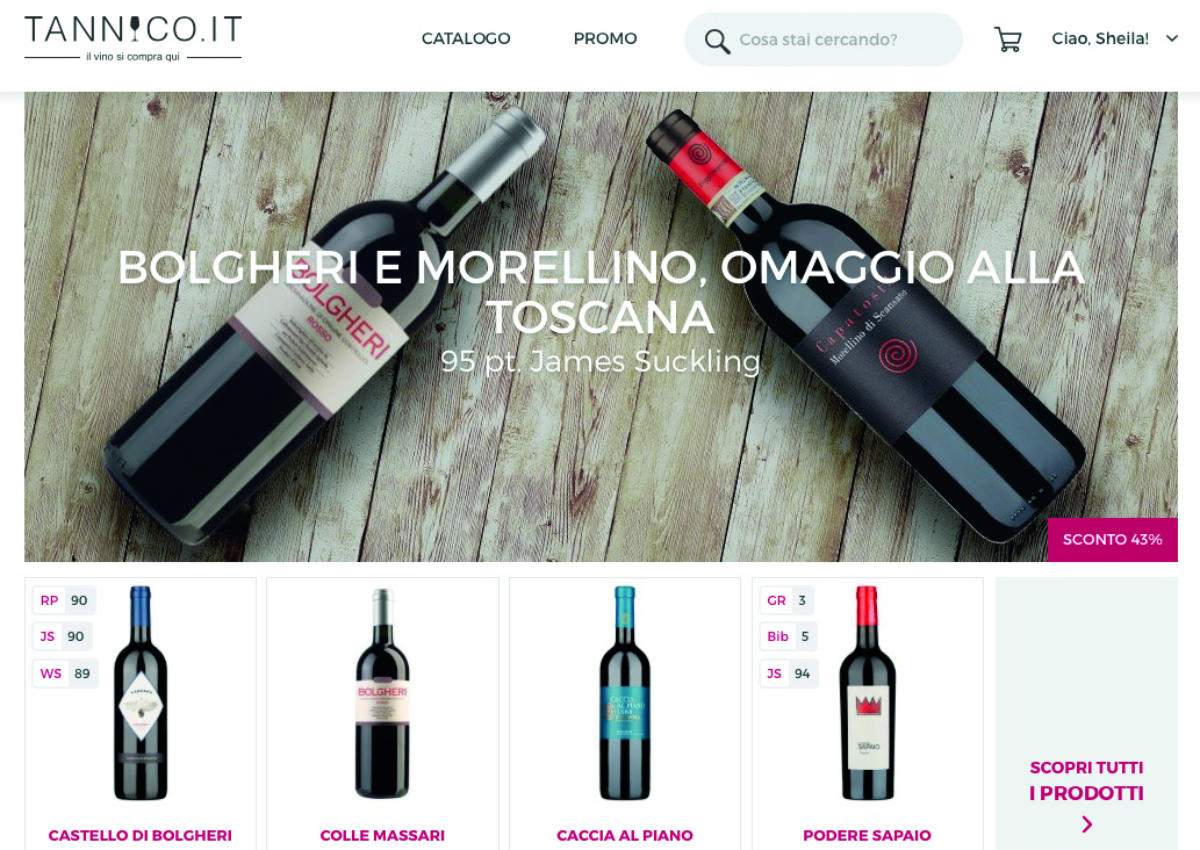 Tannico is one of the most subsidized and promising Italian start-ups in the food tech industry. This is how the online platform for wine lovers is challenging the e-commerce giants. The idea is neither particularly innovative nor original. On the contrary, the market in which it operates is increasingly crowded and competitive, to such a degree that it has attracted the interest of big retailers. Yet Tannico.it, the online shopping platform for wine lovers, is the most subsidized Italian start-up in the food tech sector. It's no surprise it closed 2016 with a turnover of about 6 million euro, almost double if compared to 2015: 40,000 customers catered to and over 80,000 bottles delivered over the last month only.
It's all about service
The secret of its success is simple, yet solid and effective. Tannico, in fact, is a pure player that aims at a target of wine experts or would-be experts and invests in state-of the-art technology and a fast home delivery service. We have created the dream catalogue for any wine lover, tells Marco Magnocavallo, founder of the company. The selection is not to be found elsewhere, and is unique to Europe. It includes 7,500 items from over 1,400 wineries. Such an extensive selection took our team of sommeliers and experts in the wine market three years to single out. The vast selection is matched by an extremely efficient delivery service: shockproof packaging and algorithms to better customize offers to each customer, based on their order history and preferences. A strategic model that could allow expansion of the website abroad. At the end of September we launched the business onto the British market and received excellent feedback from our consumers. In the first few months of 2017 we will focus on other European countries.
© All rights reserved