Since the beginning of the global pandemic crisis, Italian companies specializing in food and beverage have proved themselves up to the task, reacting with creativity and speed. This is also demonstrated by the following two examples, in strategic sectors such as dairy and cold cuts.
MONTI TRENTINI: FOCUS ON DIGITAL
"After the first week of lockdown, characterized by a foreseeable slowdown in sales, we are now witnessing a slowly recovery. But of course it will take at least one month more to return to pre-Covid levels" – says Federica Finco, Ceo and President of Casearia Monti Trentini USA.
This Italian dairy company has a significant market share within the food service sector, but switching the supply from horeca to retail is pretty impossible for imported products. "We are even paying the price for the drop of food service sector, with lot of goods stocked in our warehouse that can't be switched to other customers, due to the strict US custom procedures".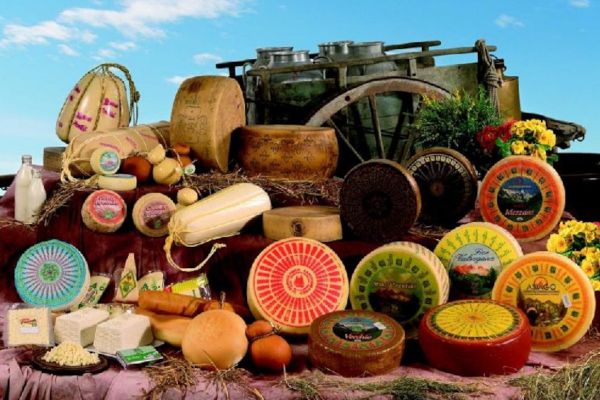 Monti Trentini was seriously affected by the additional US imports tariffs introduced in October 2019. "A growth in tariffs by +25% is not a laughing matter, and the first months have been pretty difficult. Furthermore, the prices of US dairy products dropped drastically, so the gap now is much wider".
What about the next marketing strategy? "In order to gain a customer in the USA – says Federica Finco – you must let him taste your products. At the moment the Covid restriction doesn't allow to set up a stand inside the store with a promoter. So, we had to redefine the marketing strategy focusing entirely on digital marketing. Actually we are creating, along with Barabino, a series of attractive contents representing our Italian traditional products into US traditional recipes".
FRATELLI BERETTA: MARKETING ON SMALL PACKS
"In the first weeks of lockdown there was a general slowdown of all activities – says Simone Bocchini, President at Fratelli Beretta USA – with shortage of manpower also by customs and warehouses. This led to a worsening of delay for clearing goods, from 3 or 4 days to 7, 14, or even 18. Fortunately, the situation is now going back to normal".
As for the US import duties, the Italian cold cuts company has been not so badly hit. "The additional tariffs have had a considerable impact on Made in Italy perceptions. We had some repercussions on low seasoned products, however, for some iconic products such as Prosciutto di Parma PDO and Prosciutto San Daniele PDO we have been able to keep the sales volume at the same level. Some Italian products' prices, however, increased up to 10 or 12%."
Also Fratelli Beretta had to redefine its marketing strategy completely. "Every off-line marketing activity, such as the collaboration with Madison Square Garden, is actually suspended. Now we have to push the Made in Italy through the digital marketing and for these reasons we are elaborating a strategy involving some influencers, to promote US recipes prepared with Italian products" – Bocchini says. Fratelli Beretta is also pushing the promotion of smaller packs (100g) to cope with shrinking demand. "We will soon launch a marketing campaign focused on small packages to meet the new customers' needs".
© All rights reserved