The 'pack front' nutritional labelling system developed by Italian institutions and called Nutrinform Battery, also called battery label, has received the green light from the European Commission. A step that was necessary to adopt this system on products for sale in Italy.
Nutrinform Battery is now ready to be applied on a voluntary basis. It will be progressively implemented in Italy in the coming months, with a view to possible harmonization at European level by the end of 2022.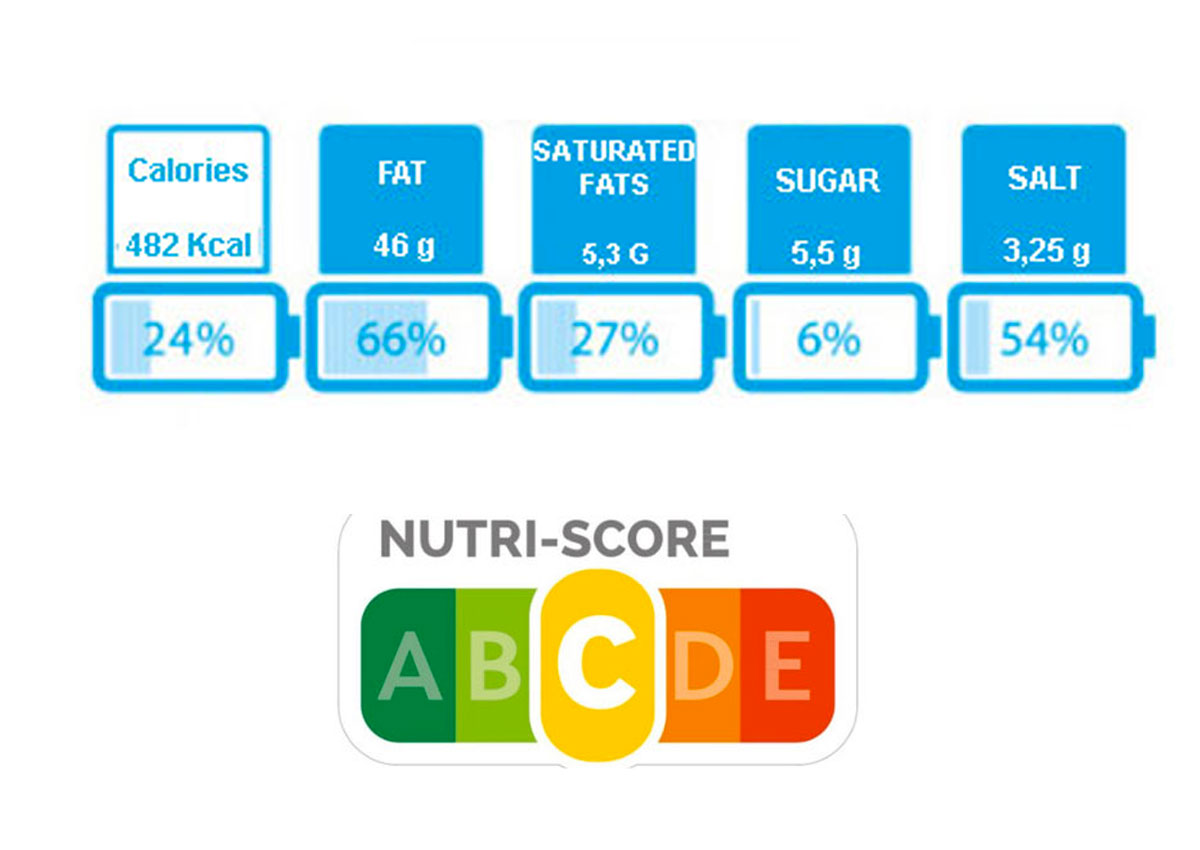 The Italian labeling system "is a valid alternative to misleading and penalizing systems for the Mediterranean diet, such as the French system Nutriscore, of which it overcomes a number of obvious limitations" says the president of Federalimentare, Ivano Vacondio.
"Italy says no to Nutriscore and to any simplistic approach to nutrition labelling. This is an important and complex issue, and that is why we need to look into the matter in detail with a view to a possible legislative proposal from the European Commission. We all want to help promote healthy eating styles, but a wide range of actions and the promotion of more in-depth knowledge about food is needed. And it cannot be achieved by simply putting a colour on a single specific product." This is what the Italian Minister of Agriculture Teresa Bellanova said during the bilateral meetings with the Spanish Minister of Agriculture, Luis Planas, and the Romanian Minister Nechita-Adrian Oros.
Click here to discover the authentic Italian products on Italianfood.net platform
NUTRINFORM: A VIABLE ALTERNATIVE TO NUTRISCORE
"Italy's battery label system considers the daily needs of nutrients and provides more useful information to consumers, who will be able to guide his choice according to a specific diet" – said Bellanova about the Nutrinform label. No use of letters or colours but a detailed and useful information for consumers, who will be able to better orient their choices.
Mrs Bellanova also confirmed the importance of the issue of 'origin labelling'. Italy asks that the obligation of origin of raw materials on food labels be extended to all foods, starting from a range of products on which it has already been experimented in Italy such as milk, cheese, processed meat, pasta, rice, and tomato derivatives.
© All rights reserved