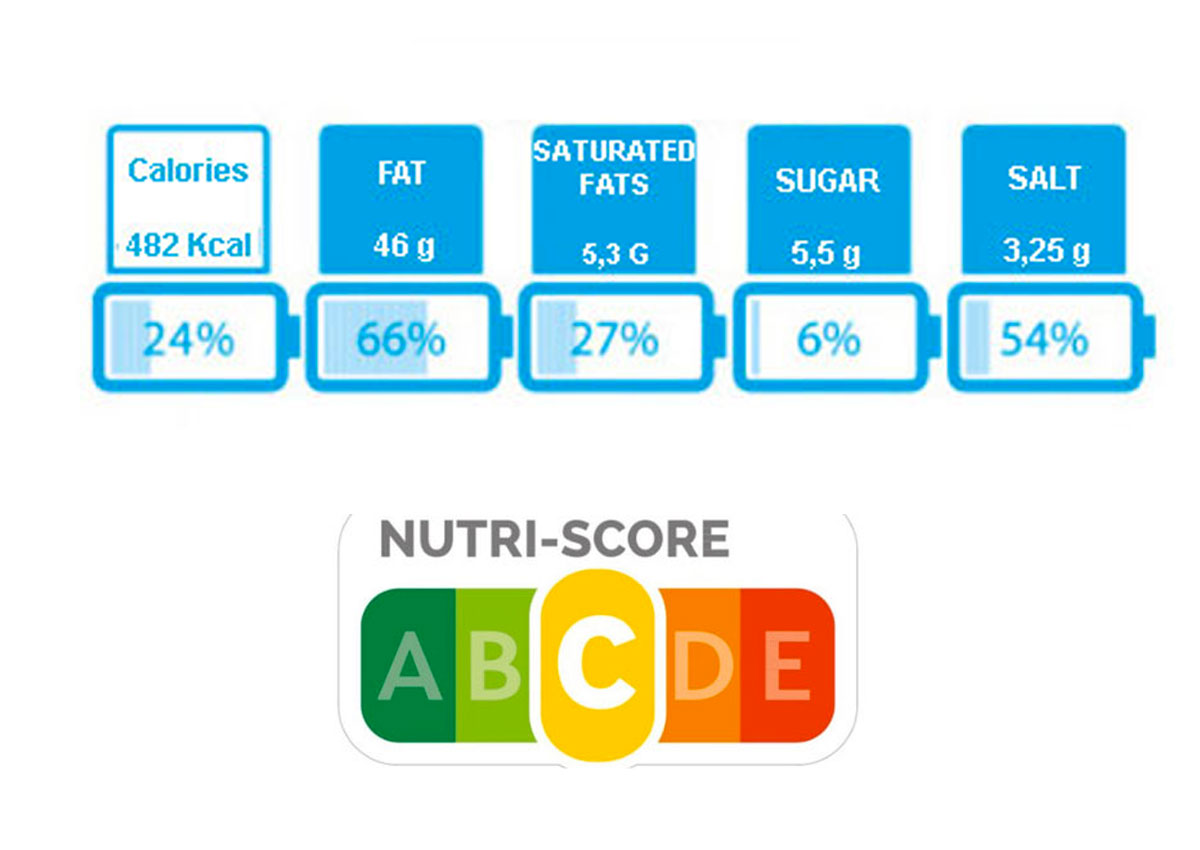 In the next few days, the Italian government will deliver to the EU Commission a counter-proposal to Nutriscore – the traffic light label designed in France assigning a color, and therefore a green or a red light, to each food depending on the level of sugar, fat and salt. The Italian proposal is called instead "battery label" and does not concentrate on single foods, but on their incidence within a diet.
AGAINST NUTRISCORE: WHY?
The Italian proposal supports the battle that Italy's food industries association Federalimentare has been waging for years in defense of health and Made in Italy products. "The Nutriscore mechanism – explains the president of Federalimentare, Ivano Vacondio – puts very different foods on the same level, to the detriment of the excellent products of the Mediterranean diet, celebrated throughout the world as the healthiest ones. This would cause great damage to crucial Italian typical food products such as, among others, extra virgin olive oil, Parmigiano Reggiano PDO cheese and prosciutto."

BATTERY LABEL: GIVING THE RIGHT VALUE TO MEDITERRANEAN DIET
The Mediterranean diet and the Italian model are based on the "food pyramid", which does not exclude any kind of food. Instead it indicates the recommended quantities, so as to allow a varied and satisfactory diet that is balanced from the nutritional point of view. The Italian proposal for a new, better system of nutritional labelling on F & B packaging – harmonised at European level – provides for the indication of all the values relating to a single portion consumed. Inside the "battery" symbol there is the percentage of energy, fat, saturated fat, sugar and salt brought by the single portion compared to the recommended daily intake.
The charged part of the battery graphically represents the percentage of energy or nutrients contained in a single portion, thus allowing to visually quantify it. "The battery label – explains Vacondio – is the result of two years of work and the contribution of four Italian ministries: Health, Foreign Affairs, Agriculture and Economic Development. A sample of Italian families showed that they were unquestionably better off with the battery label system."
© All rights reserved