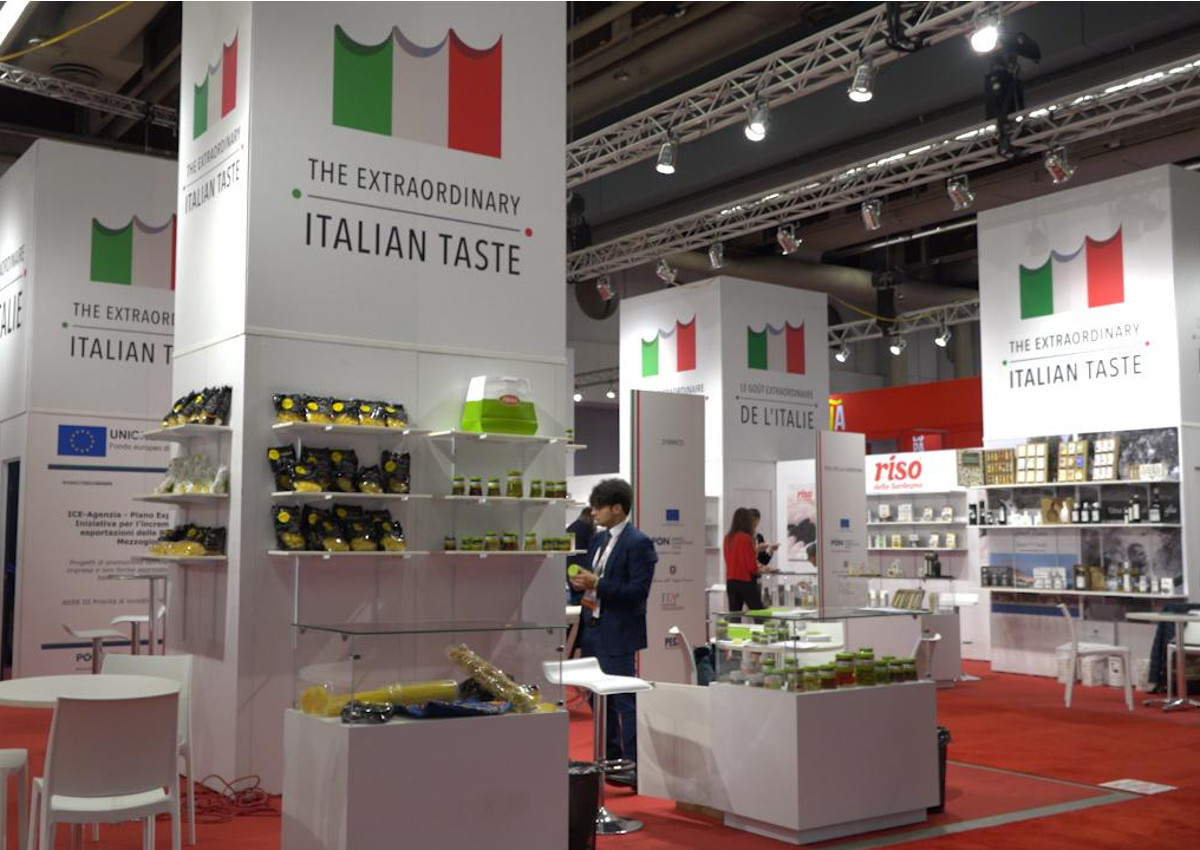 From the niche of ethnic food to the mainstream, exploiting the flywheel of a reputation built on tradition and variety of supply. But also offering the right mix of high-quality and affordable prices, the focus on PDO & PGI, organic products and traceability. Made in Italy food has got what it takes in order to make its way in Canada, where in 2019 it recorded a total turnover of 916 million euros, growing by 6.8% compared to the previous year.
IMPORT OF F&B IN CANADA FROM ITALY (1st quarter 2020)
| | |
| --- | --- |
| Total Italian food exports | +7.8% |
| Pasta | +23% |
| Olive Oil | +7.6% |
| Coffee | +21.4% |
| Charcuterie | +43.5% |
Source: Italian Trade Agency
This is also due to the CETA agreement, which reduced duties by 99%, also recognizing 41 Italian products with protected Geographical Indication. The positive trend continued also in the first quarter of 2020, when Italian food's turnover grew by +7.8% and Italy was Canada's only foreign partner to grow.
Click here to discover authentic Italian food and beverage products on Italianfood.net platform
BEST SELLING ITALIAN PRODUCTS IN CANADA
The pasta and cured meat sectors showed a positive trend, growing by +23% and +43.5% respectively. According to the data about 2019 provided by the Italian Trade Agency (ITA), Italy is firmly the leading supplier of olive oil – with a market share of 44% (68 million euros) – and cheese (23%, 61 million euros). It ranks second for pasta (13%, 46 million), cold cuts (10%, 31 million) and canned tomatoes (27%, 24 million). Meanwhile, according to a survey carried out by ITA to measure the impact of Covid-19 on the prospects of Italian agribusinesses, 82% of Canadian importers and distributors want to maintain relations with Italian companies.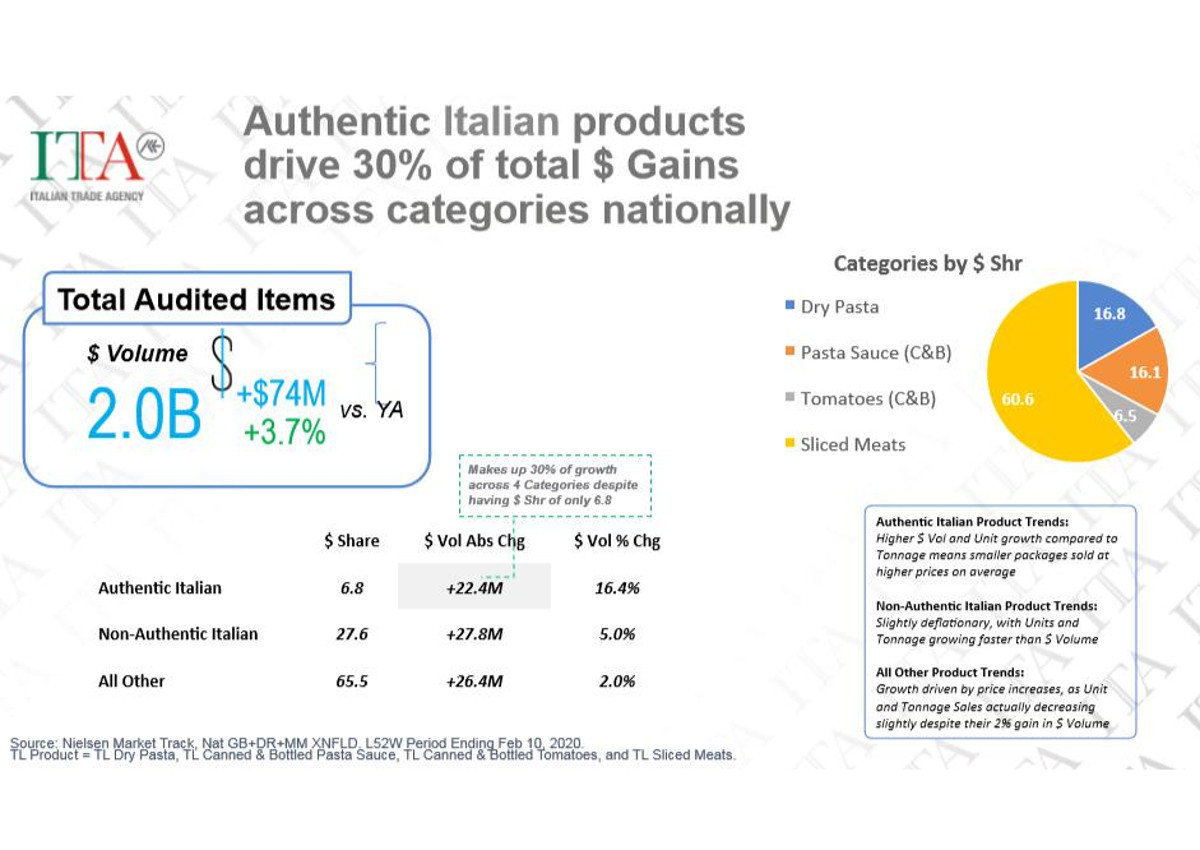 THE IMPACT OF COVID-19
The success of Italian food will also pass through the ability to interpret the changes taking place in the Canadian market, some of which have been clearly accelerated by the coronavirus emergency. If, therefore, the increased focus on healthy, organic and free from products favours Italian companies, other interesting opportunities come from the exponential growth of the online channel.
"The scenarios for the exports of Italian food – says Ivo Petroff, Senior Category Buyer at Walmart Canada – are certainly interesting, with so many reasons to be optimistic. Companies are called to develop digital strategies, investing in direct contact with current and future customers. They need to team up, set common goals with other players without selfishness and without focusing on a single product. We also need to invest in building universal platforms for digital access and logistical availability."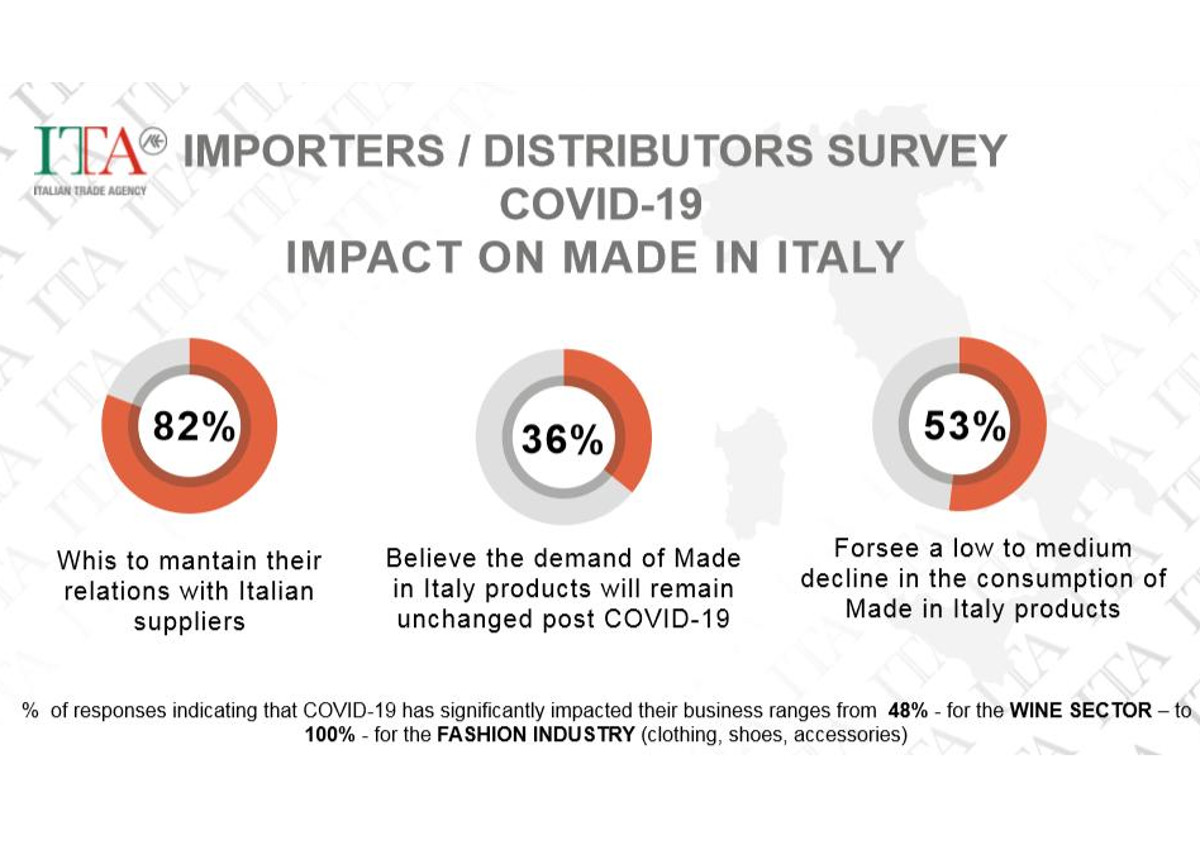 Canadian consumers are also willing to spend more to secure authentic Italian products. This is confirmed by a Nielsen survey, which also highlights the growing ability of shoppers to distinguish authentic products from counterfeits.
© All rights reserved