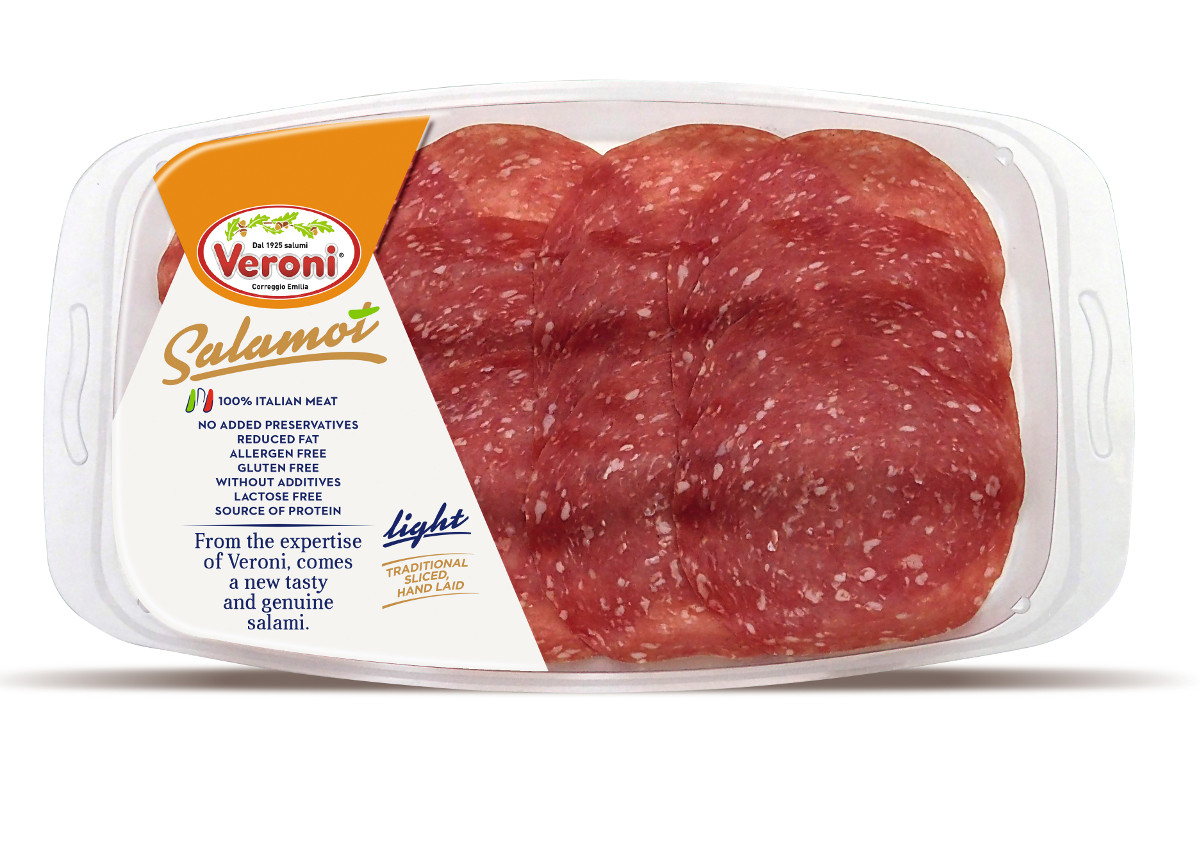 Italian cured meat company Veroni has launched a new line of sliced meats in the US, as it seeks to bring the 'apericena' concept to American consumers. The term apericena, born from the union of the Italian words 'aperitivo' (aperitif) and 'cena' (dinner), indicates an informal evening meal in which tapas-style food is offered, accompanied by wine or cocktails. The new appetiser "will help to ease the pressure off food-lovers over the festive season with its sequence of lunches and dinners", the company said. Four products make up the tray: provolone cheese, prosciutto and two types of salami.
THE NEW SELECTION OF COLD CUTS BY VERONI
In a statement, Veroni added: "The most creative, and very Italian, way to present the selection of cold cuts and cheeses from Veroni is a cutting board. An easy way to prepare a low-fat 'pro' dinner even in just 15 minutes, but also an elegant and uncompromising solution for those consumers who can devote a little more time to indulge in balancing together flavours and colours. Composing the perfect chopping board of cold cuts is a real art to which even the chefs of trendy restaurants are dedicated to. But even within the walls of the consumer's own kitchen it is possible to create culinary masterpieces". Veroni's cold cuts are imported directly from Italy, sliced at its plant in Logan, New Jersey, and packed in ready-to-use packaging that preserves their aroma and flavour.
© All rights reserved