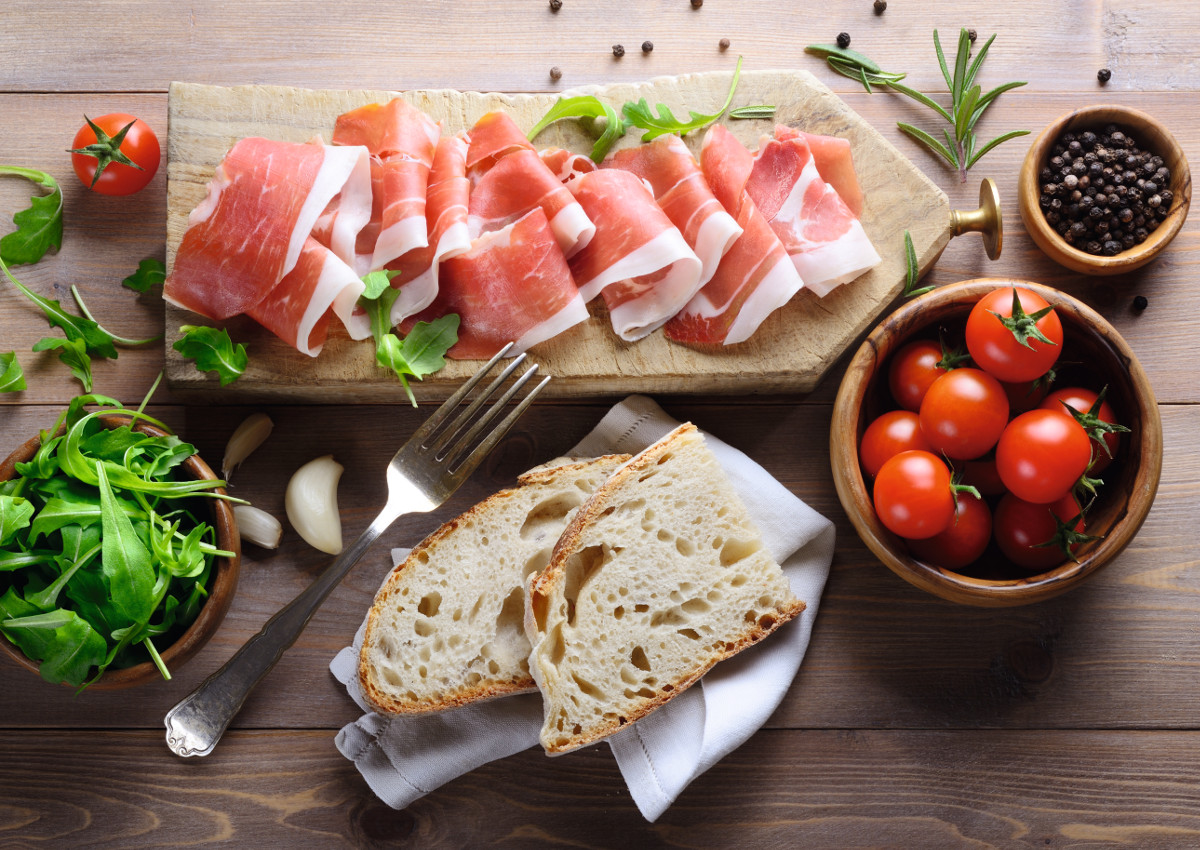 The outlook for Italian deli meats remains positive in 2018, as stronger foreign demand, especially from North America and Asia, offsets weaker consumption at home. The opening of new markets such as Taiwan and easing restrictions to imports in Hong Kong are expected to boost the growth of some of the most iconic products of the Italian food tradition, according to the annual report by Italy's industry association ASSICA. The trend would continue the overall positive performance of 2017 for pork meat after a weaker 2016. Exports of deli meats such as prosciutto, cooked ham, bresaola, and salami last year increased in both volumes and values in all key destination markets.
DELI MEATS IN ITALY
Domestically, higher raw material prices and rising production costs hampered economic recovery especially for producers at the top of the supply chain. In the first months of 2018, domestic consumption declined, confirming the importance of exports. In 2017, Italian exports increased to 179,318 tons worth 1.5 billion euros, up 6.9% from the previous year. The trade surplus rose 6.5% to 1.3 billion euros, according to ASSICA. In revenue terms, exports rose 6.3%.
GERMANY, FRANCE AND THE UK LEAD IN THE EU
The EU remains the most important destination market for Italian deli meats. Exports to the EU rose 3% to 145,577 tons, and up 6.8% in value to 1.2 billion euros. Germany is the largest destination market for Italian pork meats. Exports rose 3.2% to 33,857 tons, while value sales increased 10.2% to 329.8 million euros. Salami, followed by ham and bresaola were the top-selling products to Germany. Exports to France, the second-largest destination market, rose 2.5% in volume to 33,200 tons, and 7.1% in value to 268.2 million euros. Sales of cooked ham, salami, and bacon were up. The UK, the third-largest export market for Italian deli meats, showed a 3.9% growth in volumes imported from Italy, and 3.1% in value. Spain followed (volumes up 7.4% to 12,570 tons, value up 14.1% to 48.6 million euros). Weakening exports were instead recorded in Austria (volumes down 5.3%, value down 0.9%), Belgium (volumes down 4.8%, but value up 0.9%) and the Netherlands (volumes down 7.4%, value up 5.4%).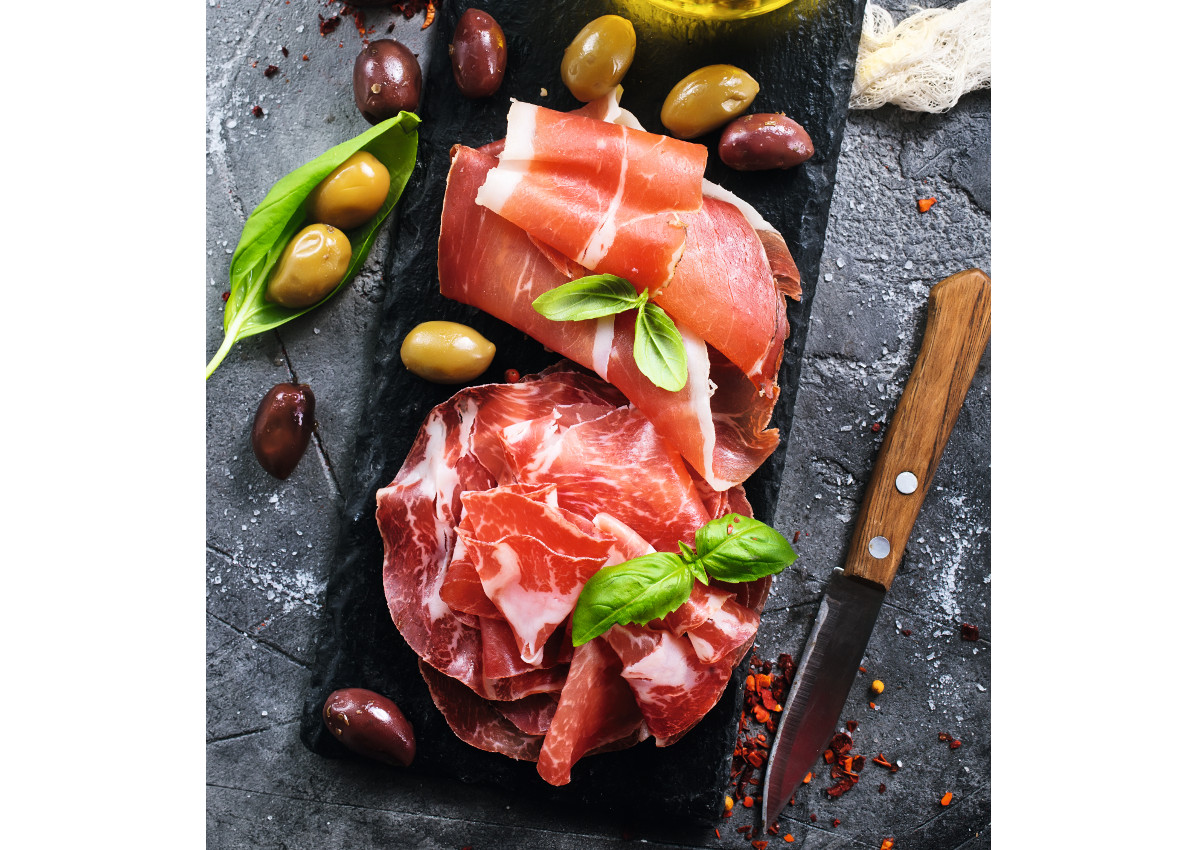 US, CANADA AND JAPAN STAY STRONG
Outside the EU, exports of Italian products increased 5.1% in volume and 7% in value to 332.5 million euros. Volume sales to the US were up 6.7% to 8,845 tons and, in value, rose 5.9% to 106.3 million euros. Imports of Italian salami doubled compared to 2016. A strong acceleration was reported in Canada, where volumes were up 39.4% and value was up 43.5%, led by prosciutto, salami, cooked ham, and bresola. Japan (exports up 5.7% in volume and up 6.3% in value) is the third largest destination country outside the EU behind Switzerland. Among the best-selling made in Italy deli meats, exports of prosciutto rose 0.7% to 68,277 tons and 4.4% to 748.3 million euros last year, driven by growing popularity of boneless products. In the USA, exports of prosciutto declined 19.1% in volume and 7.8% in value.
BRESAOLA GAINING POPULARITY ABROAD
Exports of mortadella rose 4% to 37,608 tons in volumes, and 4.2% to 131.8 million euros in value. Salami exports were also higher (up 6.5% to 31,637 tons, up 8% to 307.8 million euros in value). Cooked prosciutto was also higher (up 6.6% in volume, up 11.4% in value), followed by pancetta (bacon, up 5,1% in volume, 9,6% in value). Demand for bresaola (air-dried, cured aged beef) is also rising abroad. Last year, volume exports rose 6.8% (up 6.4% in value). Producers are however concerned about the uncertain impact of global trade tensions, especially the escalating tariff war between the United States and China.
PREMIUM SALUMI MAKERS FOCUS ON ANIMAL WELFARE
Commitment to animal welfare and excellent raw material have become a priority for producers of deli meats of good quality. Attention focuses on the treatment of pigs, whether or not they are raised on pasture, whether they are fed with grass, whey or bran and vegetable proteins. Vegetable foods rich in Omega 3, such as flax seeds, and antioxidants such as grape skins, green tea, blueberry leaves and oregano have a protective function in the production of clean-label cured meats, without the use of additives and preservatives, according to Parma-based SSICA (Stazione Sperimentale Industria Conserve Alimentari).
THE PROS OF BLACK PIG MEAT
The industry is also analyzing the distinctive qualities of black pig meat, which contains on average 50% more iron and zinc than the traditional heavy pig and even twice that of imported foreign pigs. The characteristics of black pig affect not only the nutritional properties of meat but also the color and the ingredients necessary to process it into cured meats.
LEARNING ABOUT QUALITY
While black pigs have more fat than heavy pigs, they have unsaturated fat, therefore they are not bad for health. Learning to identify the quality of an artisanal product made according to certified standards is important to appreciate the importance of a natural salami free from additives and preservatives.
© All rights reserved