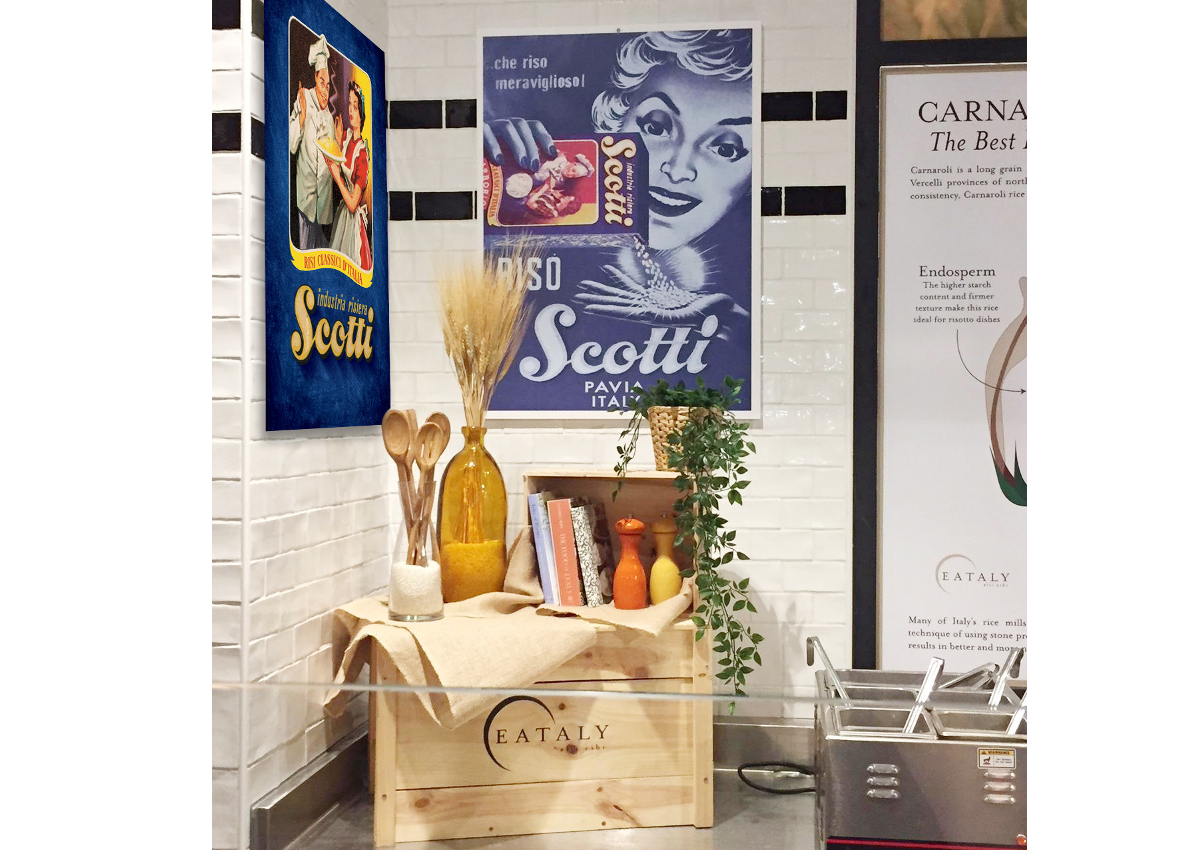 Till the end of January 2018, many Americans and tourists food lovers will enjoy a real Made in Italy risotto at Eataly Chicago, which has built up a preparation and tasting kitchen corner in its food court "La Piazza" entirely devoted to rice. Riso Scotti's Carnaroli Lomellino has been chosen by Eataly Chicago as the flagship of typical Italian rice, and for three months it will be the protagonist of traditional and special recipes in a perfect pairing with precious Italian wines. Many appointments and cooking shows will be provided by famous chefs, who will prepare all the typical Italian risotto such as those present on the La Piazza menu: Parmigiano Reggiano, pumpkin and robiola cheese, saffron, red wine and beef sauce, and gorgonzola cheese and pears. The first scheduled event took place yesterday, on November 28. It was the Flash Demo with focus on Amarone wine Risotto, cooked with Carnaroli Scotti rice. On December 28 there will be a demonstration cooking class about the seasonal art of Risotto, called a "rich and creamy dish designed for the cold". On this occasion Carnaroli Scotti will be once again the protagonist, coupled with seasonal ingredients.
Risotto ambassadors
Having been selected is a great satisfaction – explains Clara Zanacco, Export Director General of Riso Scotti – as well as sharing a common goal with Eataly: the worldwide spreading of the culture of good Italian food. The exports activity of our company is guided by a very precise mission: to act as risotto ambassadors in the world. A commitment consistent with the work that the company has been carrying over for more than 150 years. In addition to the Rice Restaurant, Riso Scotti will also have an important store for its products inside Eataly Chicago. It is an important recognition for the typical and unique varieties of Italian rice such as Carnaroli, which comes just to confirm recent Istat data on foreign trade. Indeed, in the first nine months of 2017 Made in Italy's agri-food exports reached 29.8 billion euros, up 7% compared to the same period of 2016. Our market is the world – says Zanacco. Today Riso Scotti distributes its products in over 80 countries, many of which are non-European. With great respect for its origins and traditions, the company has been able to develop an innovative drive, with new technologies and a quality system that obtained all the major international certifications. All this thanks to a protocol of analysis and control from raw material to finished and processed product which guarantees a higher quality than the one imposed by Italian laws.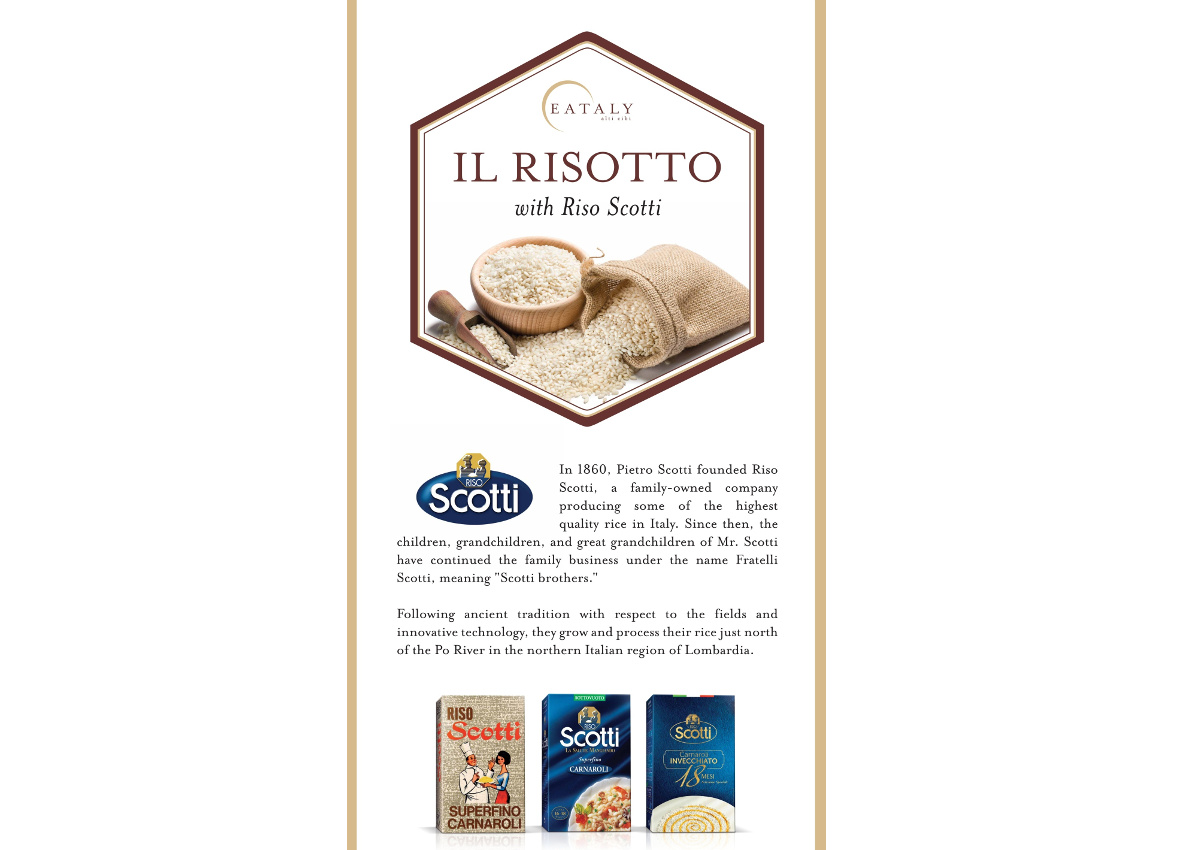 Italian products go international
The awareness of being an Italian rice specialist has led Riso Scotti to develop a line of products for international markets, capable of enhancing the core product and developing it in a complete line for foreigners who like Italian taste and want to replicate Italian recipes. The basic strategy is to produce quality and bring it into the world. The secret to win foreign tastes is to get there with Made in Italy dishes – says Zanacco. In 2016 alone, our risotto has quadrupled sales in the United States. Meanwhile, diversified products, using rice as a base ingredient, have earned the attention of all major markets including the Chinese one. All this thanks to the quality and the food safety that our brand guarantees".
© All rights reserved