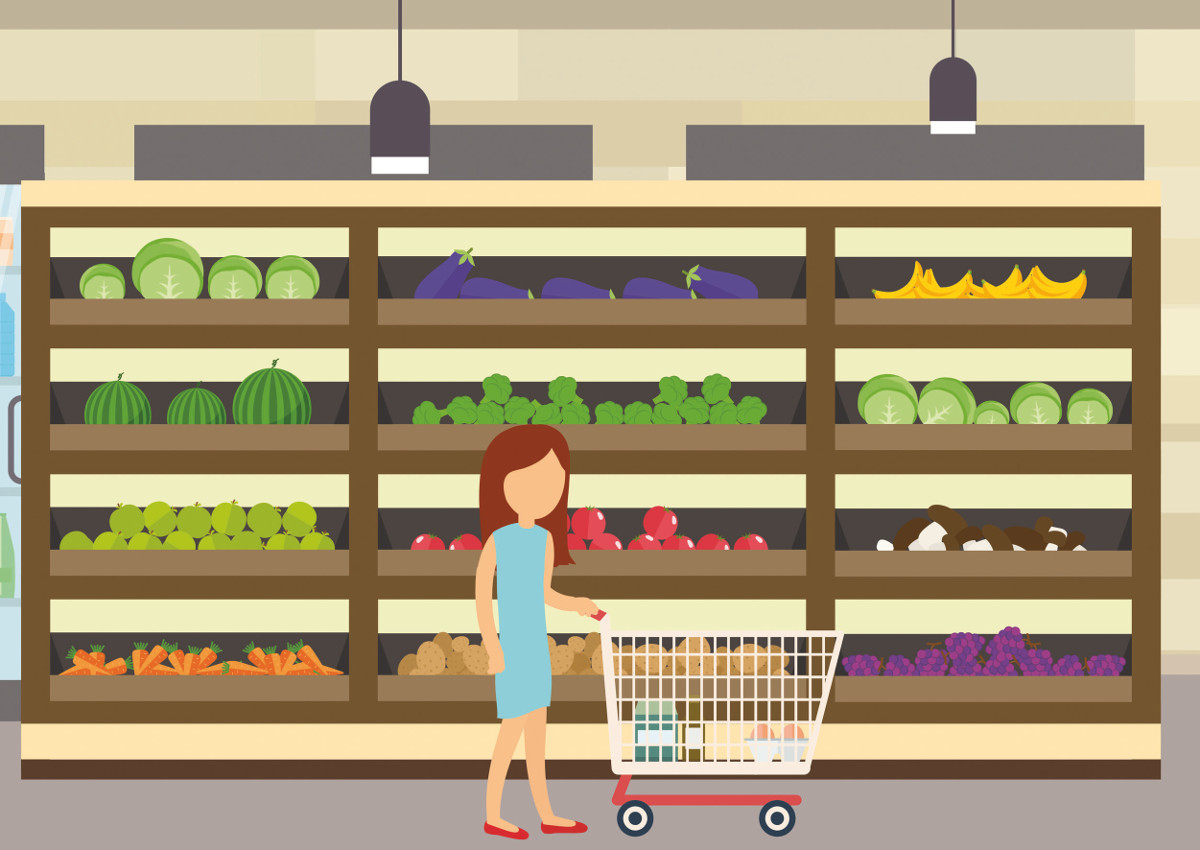 1 The rise of the plant based diet
Confronted by climate change, cruelty within the meat industry and rising concerns over the impact of meat heavy diets on our health many around the world are opting for a vegetarian, vegan or flexitarian diet. Adoption of a strict vegan diet increased in the UK by 360%in 2016, say the Vegan Society, and it's a trend that Mintel predict will continue both in the UK and elsewhere. Indeed according to Mintel Global new products 2017 database, there has been a 25% increase in vegetarian claims and a whopping 257% rise in vegan claims among new product launches between 2010 and 2015. The progression includes vegetarian and vegan claims that appear on products that are intentionally free from animal ingredients as well as formulations that always have been but are adding verifications regarding their plant-based status, says global food and drink analyst Jenny Zegler.
2 Healthy food is getting cheaper
Health might be high on the agenda for both Brits and grocery shoppers around the world but filling up your trolley with low fat, low sugar, or gluten free products can cost substantially more than junk food. One study by a US university uncovered some consumers were paying up to 500% more for a gluten free version, for instance, with GF flour five times the price of the regular private label variety and a basket of staple GF foods up to 17% more expensive too. But this exclusion of the less affluent from a healthy diet won't last, say Mintel. The need to address inequality in healthy products will persist because lowerincome consumers make up a large part of the worldwide consumer base, explains Zegler. In fact, 638.3 million people globally were classified as low-income as of 2015, according to data from the World Bank. Rather than offering value to those who can already afford it, more solutions are needed from both brands and retailers that provide affordable options to everyone who is hoping to improve their diets and lifestyles.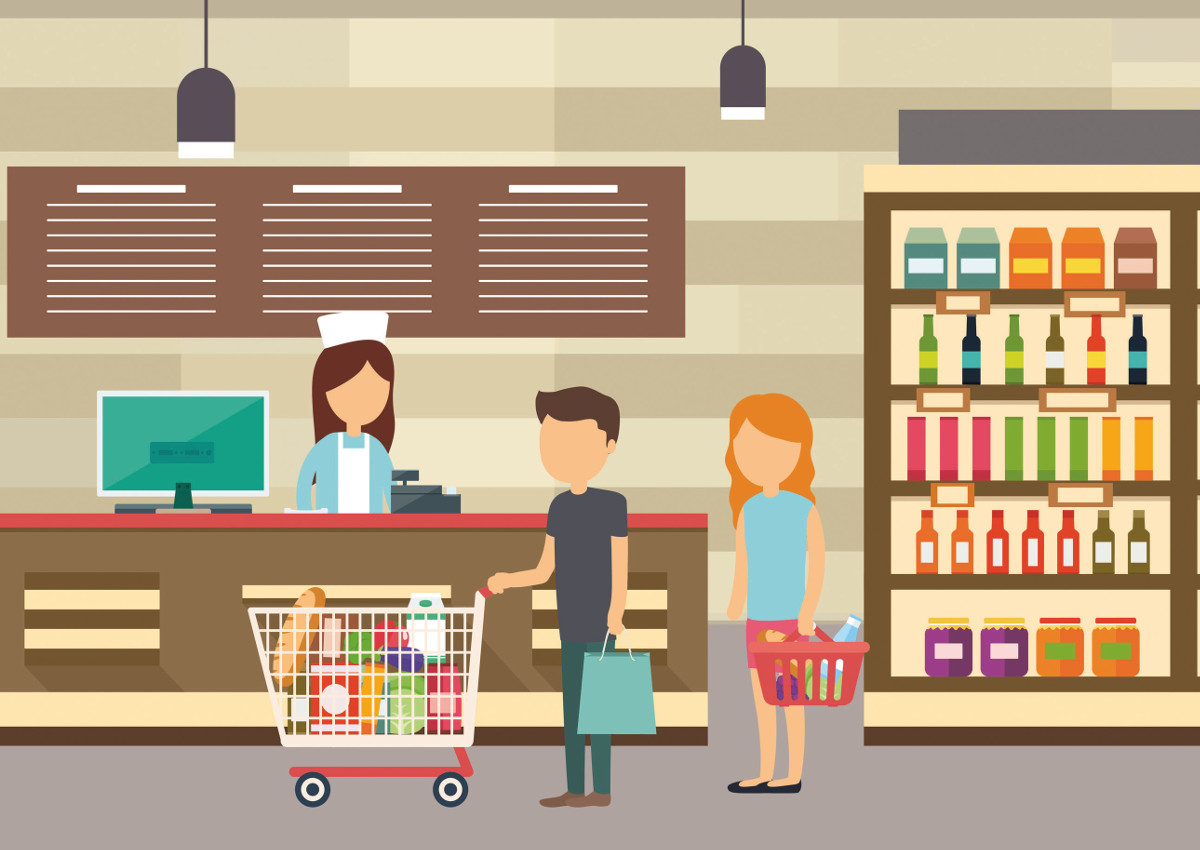 3 'Authentic' foods are making a comeback
Addressing the Own Label Conference in February, M&S director of food Andy Adcock spelled out the lengths the retailer goes to in order to ensure its premium private label range is truly authentic. We go to extreme lengths at M&S, sometimes we go a bit further than we need to in order to source the right ingredients prepared in the right way, he said. Importing specialist Japanese rice making equipment for its new sushi range the grocer has continued to fully push the envelope when it comes to making it the most authentic product we possibly can, whether it's ingredient or the way it's produced to replicate something truly authentic. And this focus on authentic foods with proven provenance is becoming a wider trend across global food and drink, say Mintel. Food and drink with authentic connections to history or tradition provide an inherent element of trustworthiness that many consumers yearn for in a tumultuous world, says Zegler. That means traditional or retroinspired products are able to align with consumer desires to know more about products, especially if there are tangible connections with the past that lend an element of trustworthiness to the claims or tales told by the product.
4 Food waste is the biggest fight in retail
With 196 UN countries committing to the Sustainability Development Goals (SDG's) in 2015, the scandal of wasted food has become an integral issue not only for sustainability activists but for the world's governments and industries too. Globally a third of food produced is currently wasted, according to UN figures, with goal 12.3 of the SDG's pledging to halve that by 2030. Reducing food loss and waste is a significant global challenge and it's very important that business plays its part, says Tesco CEO Dave Lewis. This is an opportunity for businesses to work together and make a real difference to Target 12.3. And they will, says Mintel, with demand from their consumers to tackle food waste at an all-time high.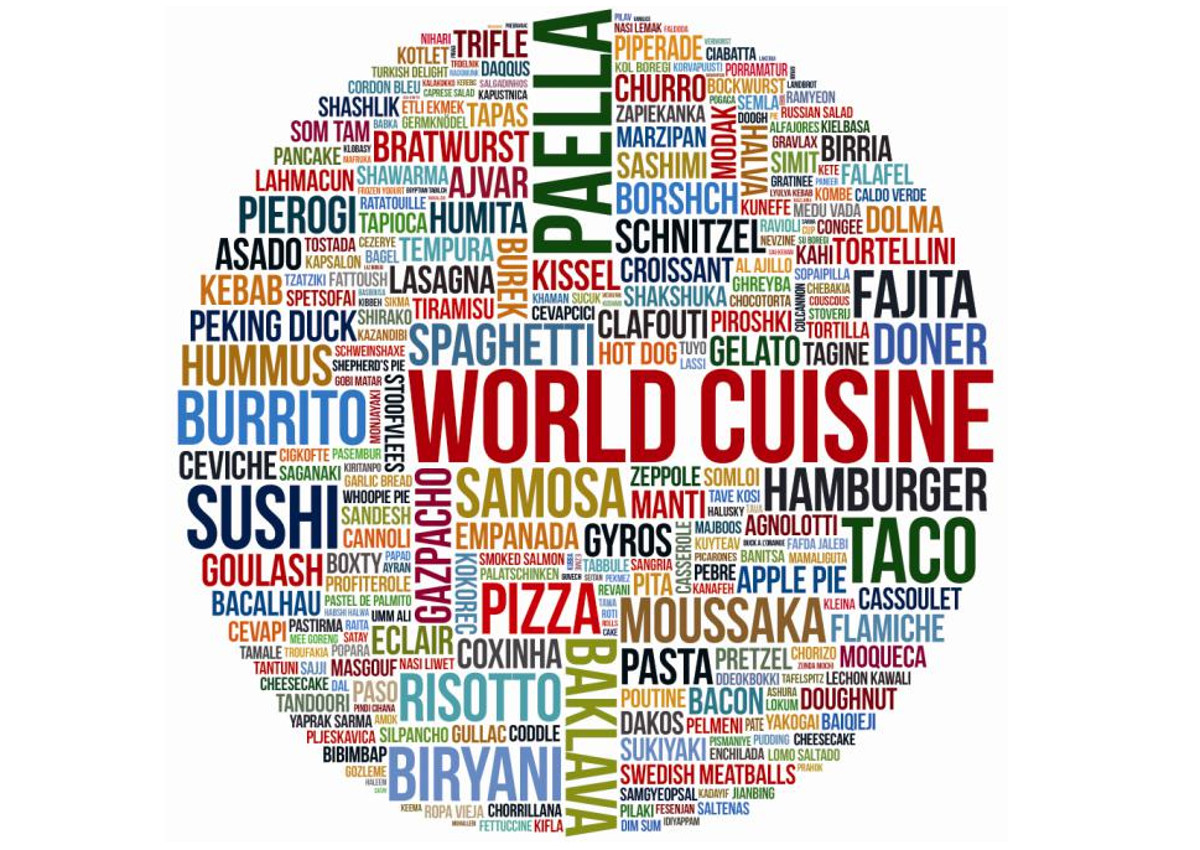 5 We're drinking less booze but more classy Italian wines
With Dry January now practically an annual tradition, experts at M&S say the popularity of low or zero alcohol tipples will continue to rise. Younger Millennials in particular are becoming increasingly discerning when it comes to when and what they drink with one in five teetotal, an increase of 40% between 2005 and 2013. And this trend isn't only restricted to the UK with one report finding nearly 40% of young Japanese men now choose to shun booze entirely in stark contrast with the drunken hedonism of earlier generations. There is good news for Italian suppliers though, with these more discerning drinkers opting for Italian Prosecco over and above champagne, and experimenting with other Italian varieties, such as sparkling red Lambrusco and Asti Spumante. For M&S this trend only looks set to continue with the arrival of bold new Italian wines on supermarket shelves.
6 Tech and food retail have become inseparable
Virtual reality, personalized apps and food shopping maps could all become reality in the next few years as the use of new technology to drive bricks and mortar sales as well as those across online platforms continues apace. What's more the falling cost of this tech is making it possible for small suppliers and retailers to access its possibilities too, says Jonathan Cooper of the Core Technology Group. Now an SMB retailer can have its own mobile ordering app and its own internal employee management app, launched within days, he says. This has also led to the increased integration of direct customer interaction via customer displays, menu boards, loyalty applications. And now Silicon Valley is spotting the potential in blending food with its state of-the-art tech with more than $1bn invested in foodie start ups and projects there in 2016 alone.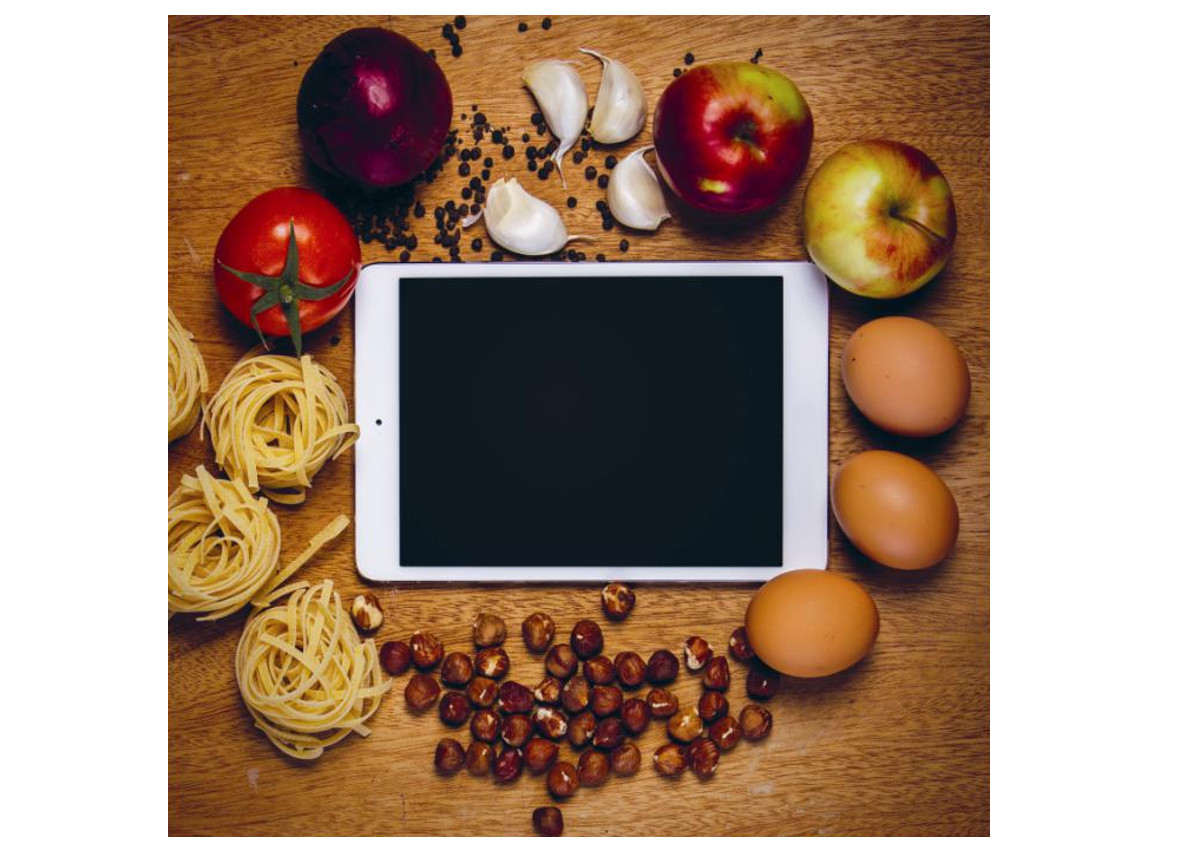 7 Retailers are treating private label like brands
Attitudes to private label are changing. And not only among consumers, as retailers recognize that high quality own brand ranges can act as a point of differentiation from rivals. As a result it's a strong lever retailers want to pull, says head of retail and consumer insight at Kantar Worldpanel, Fraser McKevitt. Supermarkets now recognise if I can make my own label appealing I'll encourage higher loyalty among my shoppers and that's prompted many to make, market and package private label products to the same standard as many established brands. Those that get it right can even charge a price premium over and above brands, adds McKevitt, particularly in fresh and chilled. Already in the US, Deloitte's American Pantry Study found that the vast majority of consumers (88%) considered private labels to be just as good as national brands. Only 27% of respondents said they would switch back to national brands if the economy improved. And tellingly 59% of UK consumers think national brands are more expensive only as a result of their higher advertising costs and not because manufacturing processes or ingredients are any different.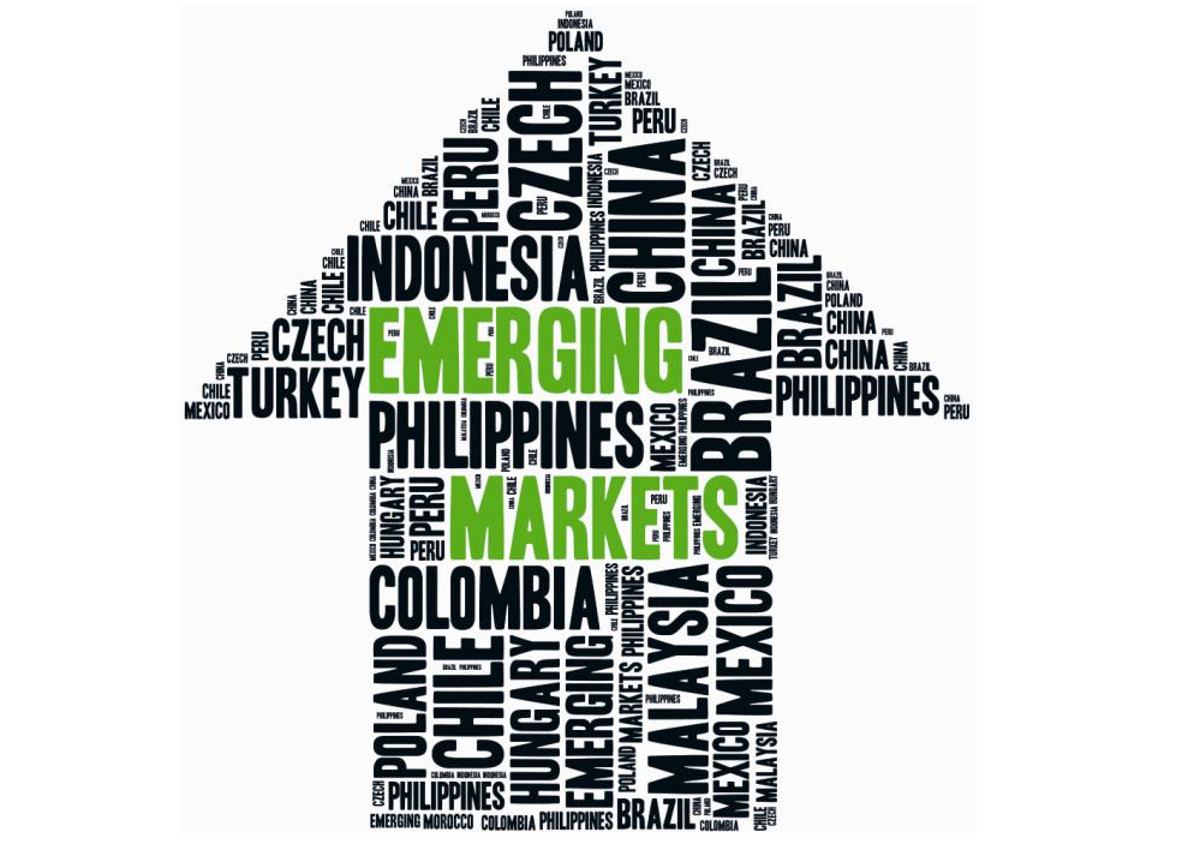 8 The biggest growth in grocery is coming from developing countries
According to IGD data the world's grocery market is set to increase by a third over the next five years, reaching an eye-watering $11.8 trillion by 2020. And a big proportion of that is set to come from the growing middles classes in developing nations such as India, Indonesia and Nigeria. Grocery sales in low income countries have increased by almost 70% since 2010 and by 2020, we expect them to have more than doubled, say the IGD as a result of the rapid urbanization of populations in these emerging economies.
© All rights reserved