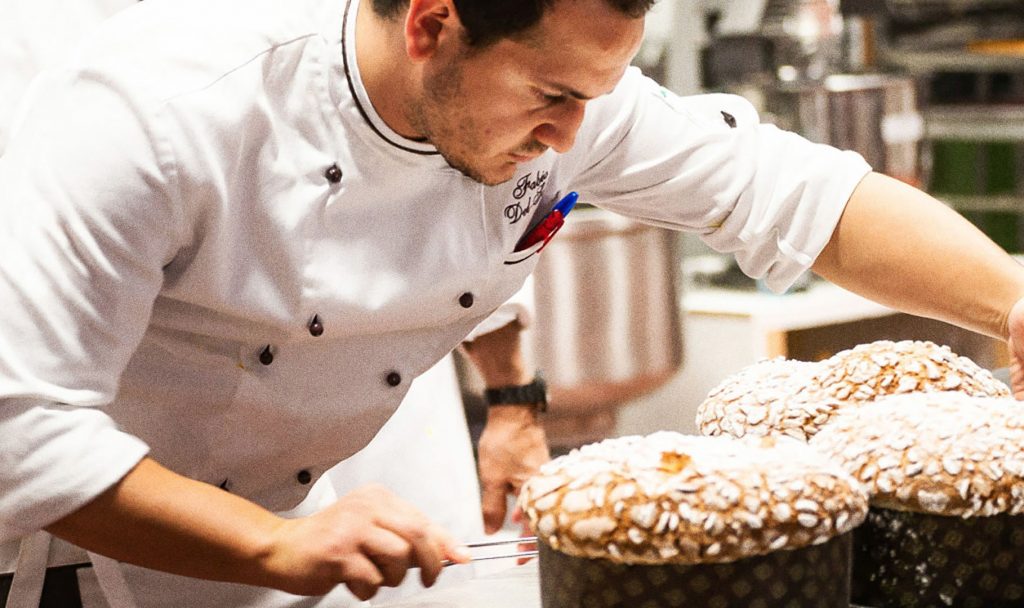 The leading flour company for professional chefs Molino Dallagiovanna, hosted a masterclass on October 23rd at the prestigious Chocolate Academy in New York City. The masterclass led by Molino Dallagiovanna's bakery chef Fabio Del Sorbo (in the picture) and well-known pastry chef Biagio Settepani.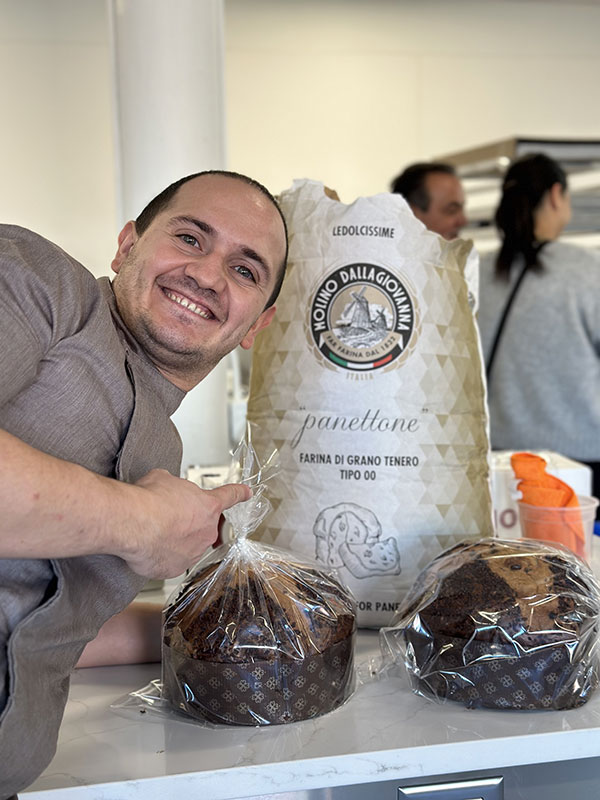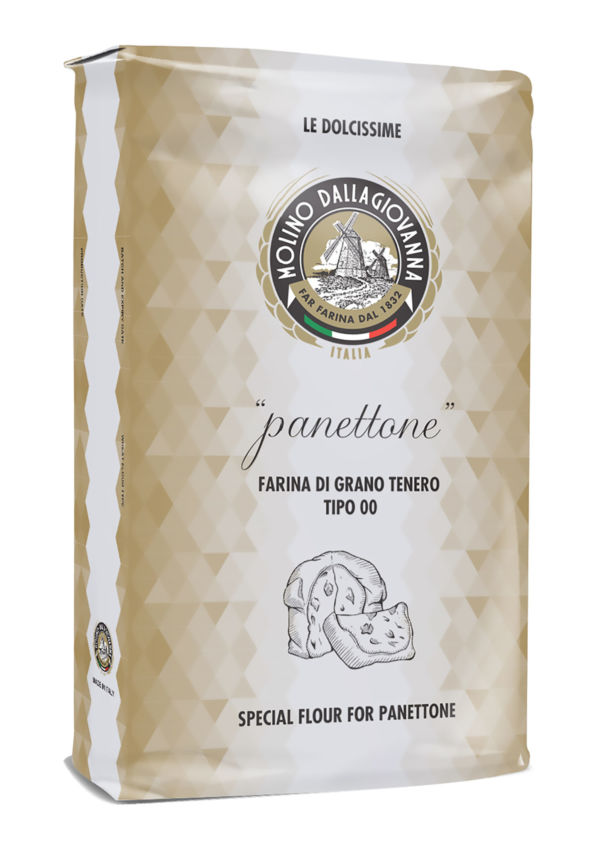 THE MASTERCLASS
Fabio Del Sorbo said this masterclass is important because "panettone is no longer just a product made in Italy but is an Italian product made around the world."
In January, Del Sorbo will travel to Tokyo as the demand for Italian pastry cooking skills is high worldwide. When baking panettone, Del Sorbo said the flour is the base, like the fundamental structure for a building; therefore, you need the highest quality of flour. "The flour from Dallagiovanna is selected by the best pastry chefs around the world because of the meticulous selection of the grain that is carried out. It is important for us to only source from certified grains with a protein value of more than 14% and each flour is first tested in the laboratory before being sold."
The protagonist of the panettone is the mother yeast, said Del Sorbo. At the masterclass, Del Sorbo will teach how to make mother yeast (the sourdough starter) to meet the needs of artisan pastry chefs.
One hundred pastry chefs attended the masterclass at the Chocolate Academy in New York to teach the bakers how to improve their panettone baking skills. Later in the week, on October 26, Molino Dallagiovanna will host another masterclass in Chicago for industry professionals.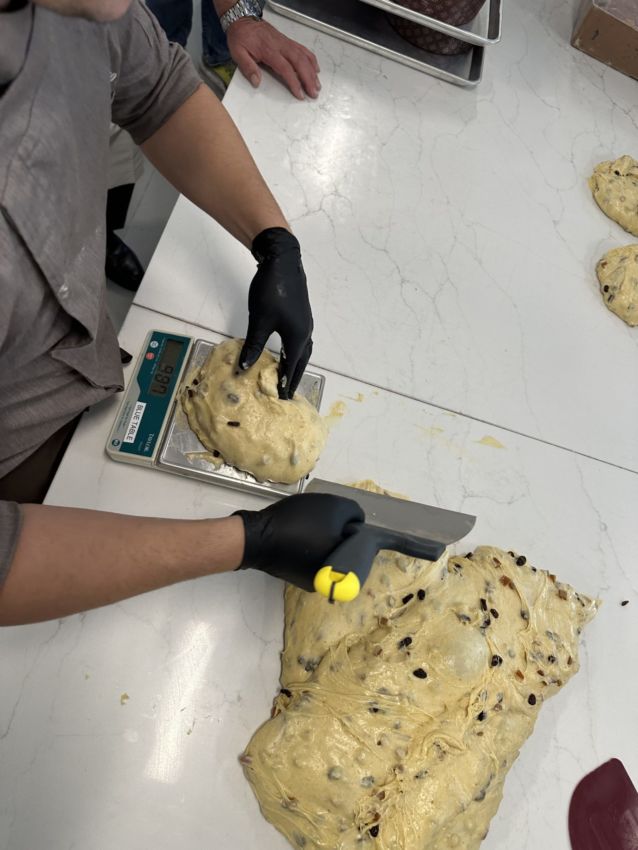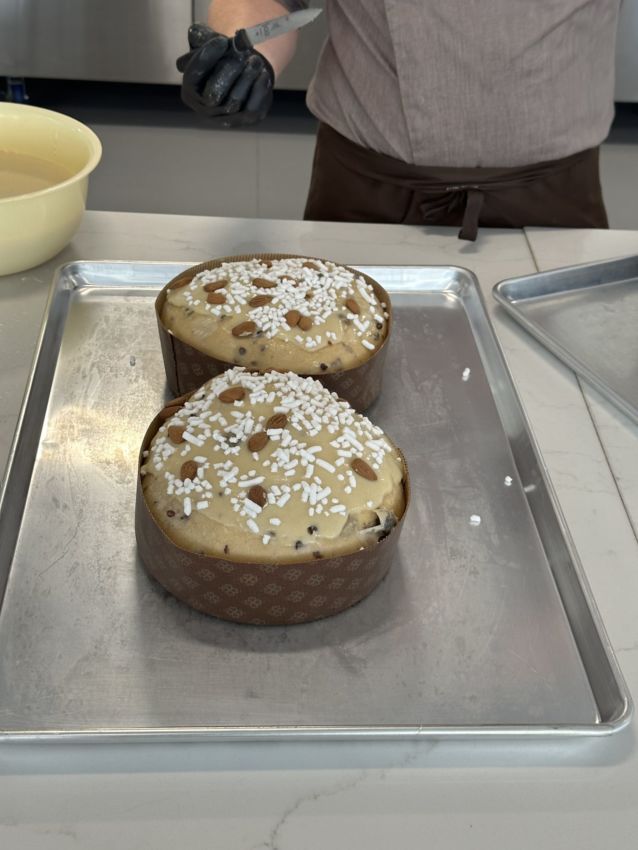 MOLINO DALLAGIOVANNA IN THE US MARKET
Molino Dallagiovanna opened a branch in New York (Molino Dallagiovanna USA) two years ago to support the US market. In 2010, the company began to export its products internationally. Today, it exports to 60 countries (20% of production). The company's top 3 export markets are the United States, Russia and Mexico.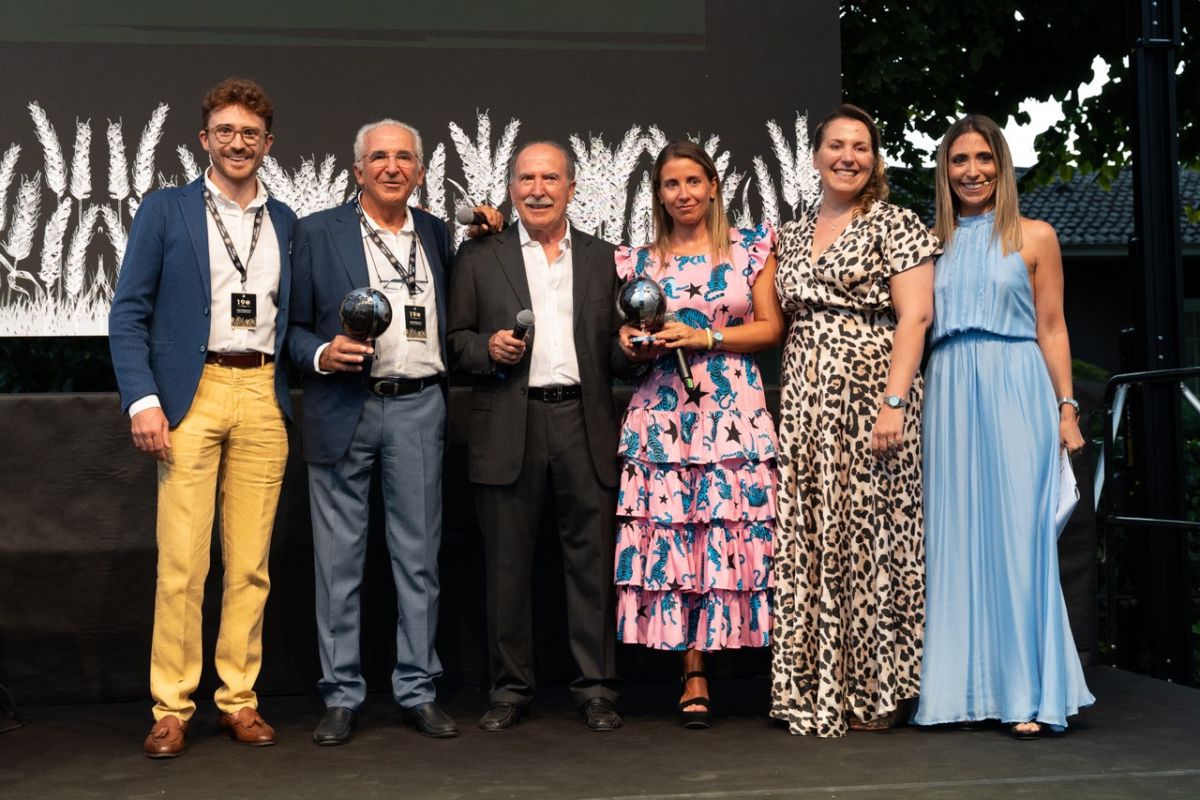 The company has a long, rich family history of producing the highest quality flour for 190 years. Founded in 1832 in Gragnano Trebbiense in the province of Piacenza, Molino Dallagiovanna has over 400 types of flour. Ranging from traditional ones (double zero) to gluten-free and lactose-free options. It is the only modern-day mill using the washing process of the wheat.
Today, the company is run by family members of the sixth generation. Paolo Dallagiovanna, a member of the family, spoke to Italianfood.net about his family-run business. "We are a product for professionals, and this is because we want to maintain a product that is a very very high-quality product." The most popular types of flour sold are pizza (double zero flour), fresh pasta, and panettone (flour for pastries)."Our objective is to promote iconic Italian products to help to develop the Italian culture thanks to our family business," said Paolo Dallagiovanna.
© All rights reserved