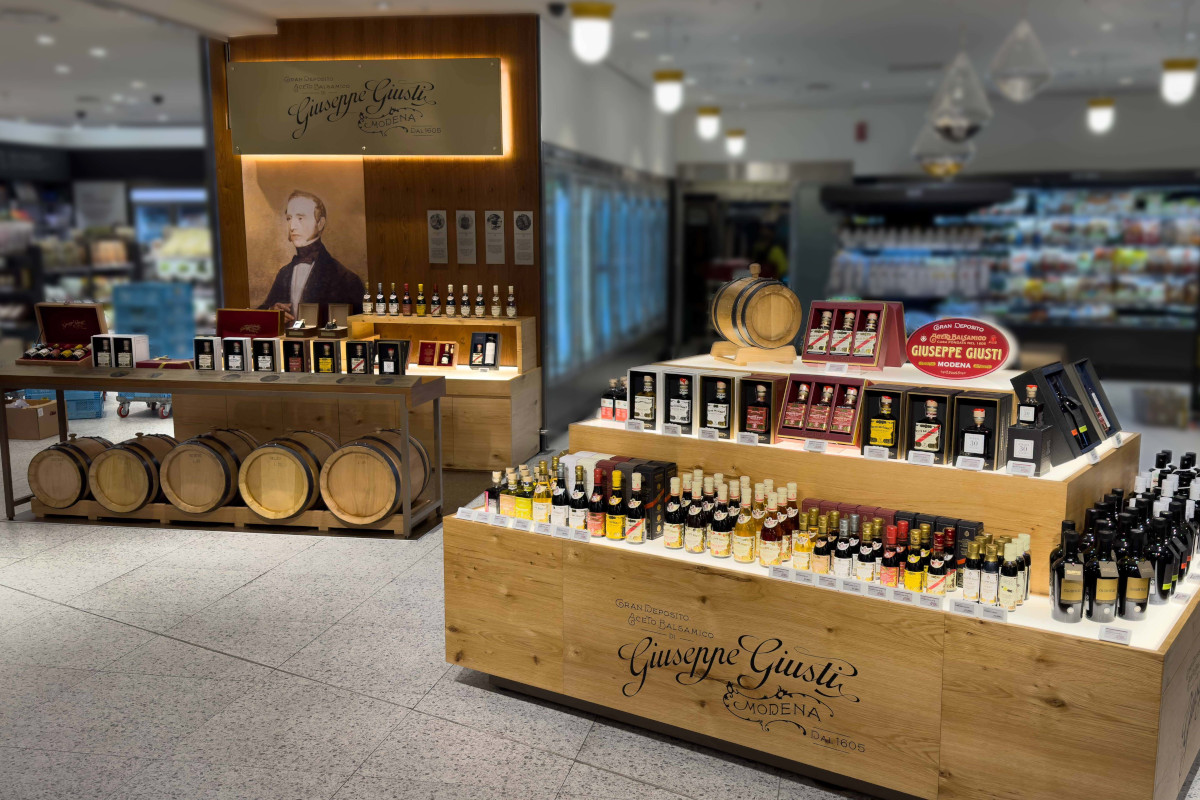 Acetaia Giusti, a venerable name in the realm of Aceto Balsamico di Modena PGI and Aceto Balsamico di Modena Tradizionale PDO, has unveiled its maiden overseas boutique. This strategic move has landed the company in South Korea, recognized as a high-potential market. With an already existing direct subsidiary and focused investments in commercial and marketing endeavors, the company has witnessed a consistent upswing in the Far East country, notably with a remarkable 20% sales increase in 2022.
The mono-brand establishment of the world's oldest balsamic vinegar producer (established in Modena in 1605) is now nestled in the heart of Seoul, housed within one of Lotte's prestigious Department Stores. Lotte, boasting a turnover exceeding 10 billion euros, stands as South Korea's foremost retailer. Notably, this marks the first instance in its storied history that the chain has granted exclusive space to a foreign food company within its hallowed halls.
Claudio Stefani, CEO of Acetaia Giusti, notes, "We take immense pride in this strategic foray into the pivotal Asian market, where consumers exhibit a profound appreciation for product quality and brand prestige. This Boutique, with several more on the horizon in South Korea over the next few months, is a pivotal step in elevating our brand's stature and disseminating the rich culture of balsamic vinegar from Modena."
A NEW FORMAT

The new Seoul store is designed to guide customers through an immersive journey into the company's history while unveiling the distinct qualities of Modena's prized "black gold" across the entire Giusti collection. Acetaia Giusti's Boutiques serve as experiential hubs where visitors can delve into the artisanal heritage and Modenese traditions associated with balsamic vinegar. Here, they can explore the Giusti family's historical narrative, get acquainted with the brand, sample, and acquire a variety of balsamic vinegar and gourmet condiments.
This distinctive concept, initially introduced in 2019 in Modena's historic heart, has since evolved into a cornerstone for gastronomy enthusiasts in Italy and is poised to make its mark abroad. For the company, these boutiques represent an indispensable tool for direct consumer engagement.
© All rights reserved