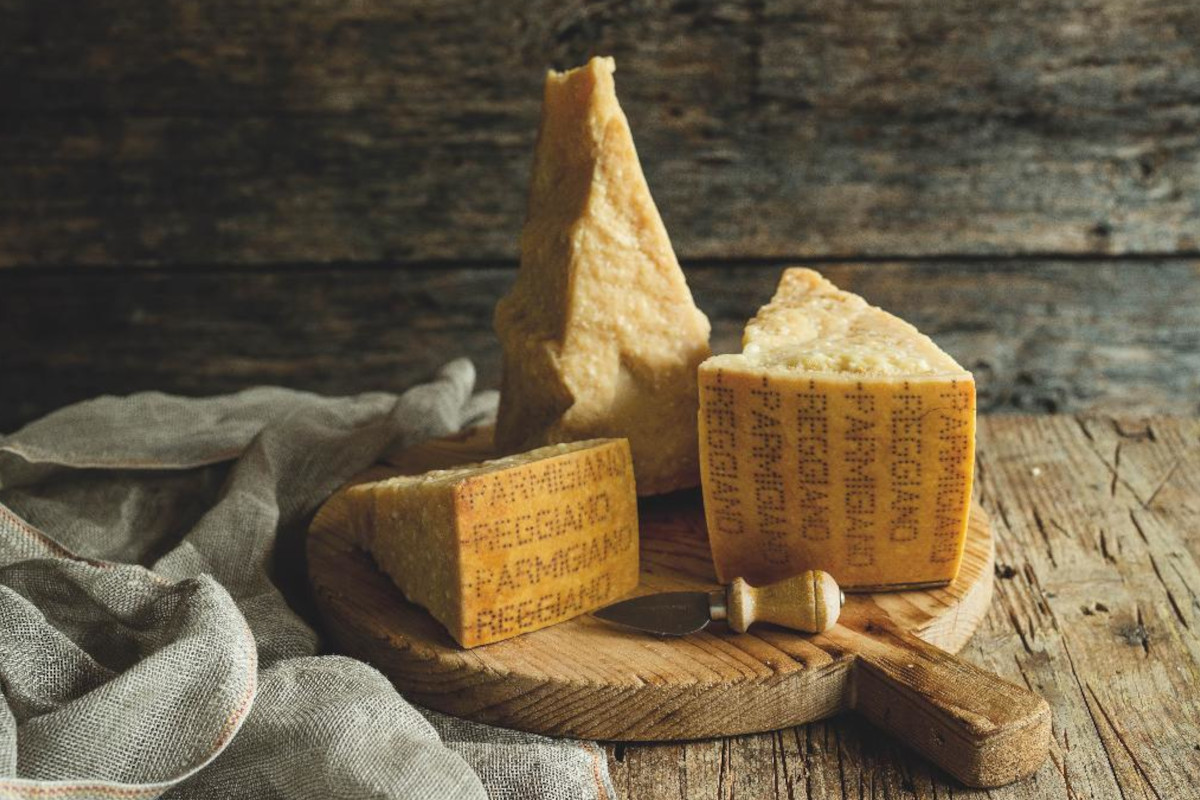 Parmigiano Reggiano cheese retains its position as the most significant Italian PDO product among those crafted (also) in mountain areas. Data provided by the Consortium for its protection reveals that in 2022, the production of the "King of Cheeses" in mountain zones amounted to 846,000 wheels, registering an impressive +10.5% upsurge compared to 2016. The Consortium's brainchild, the "Parmigiano Reggiano PDO – Prodotto di Montagna" project, launched in 2016, aimed to bolster sustainable development in the production area and furnish consumers with enhanced guarantees concerning the cheese's origin and quality. The project has seen remarkable growth, with over 225,000 certified wheels by 2021, showcasing a +26.6% increase since its inception.
Find true Parmigiano Reggiano PDO and authentic Italian hard cheeses on the Italianfood.net platform
Over 21% of the total Parmigiano Reggiano PDO production in 2022 was concentrated in 81 mountain dairies scattered across the provinces of Parma, Reggio-Emilia, Modena, and Bologna (west of the Reno River). These dairies employ over 900 farmers, resulting in an annual milk production of 4.03 million quintals. This concerted effort has revitalized agriculture in hitherto neglected areas, enriching the region with a distinct and admired landscape, cherished by both local inhabitants and connoisseurs of high-quality tourism.
Nicola Bertinelli, President of the Protection Consortium, remarks, "The production in mountainous areas has always been a defining characteristic of Parmigiano Reggiano PDO. One of the unique features of PDO products is their immovable production, making the revenue directly contribute to the income of the region of origin, and thus fostering the well-being of its residents and workforce."
© All rights reserved