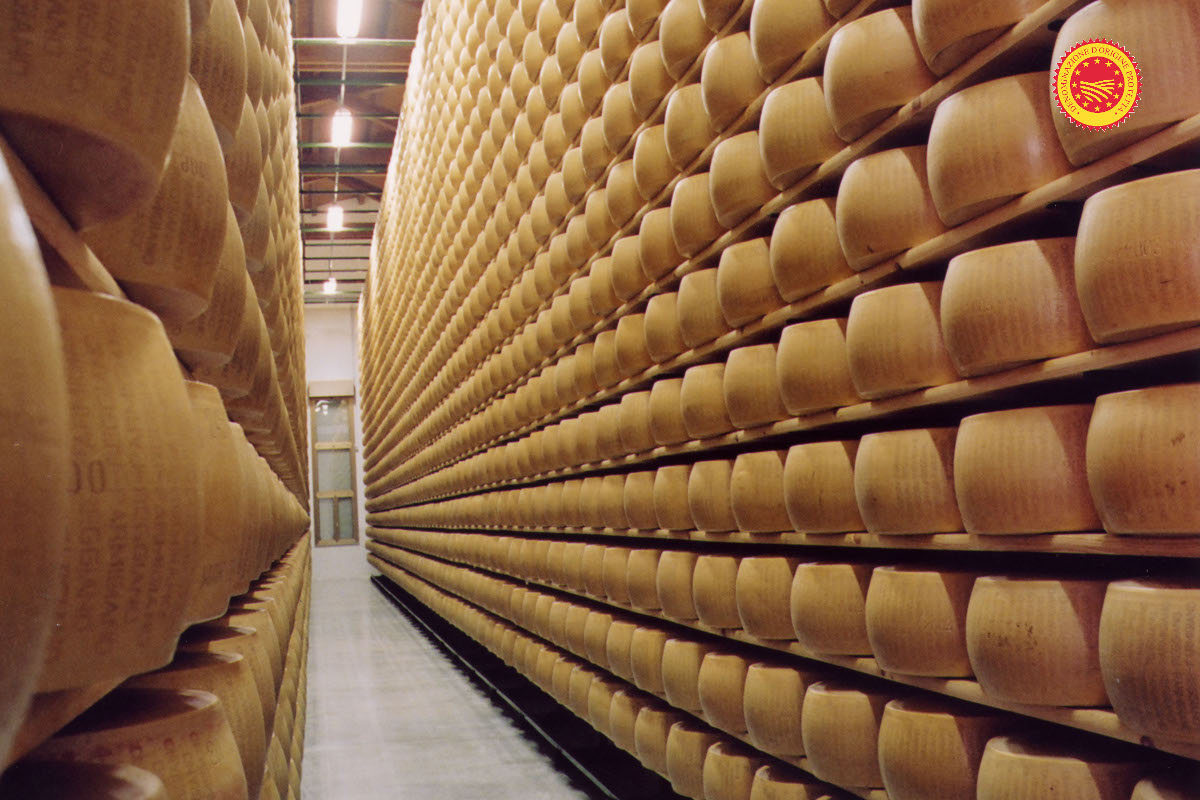 "Cheese" is the name of the largest international event dedicated to raw-milk cheeses and it will be back from September 17-20. The thirteenth edition of the biennial initiative organized by the City of Bra (Cuneo, Piedmont) and Slow Food opens with the goal to strenuously defend biodiversity. Starting with the precious microorganisms that are fundamental to determining the uniqueness and quality of each cheese. In this context, the Parmigiano Reggiano PDO Consortium will present the activities it is organizing on the issue of biodiversity.
Discover Parmigiano Reggiano PDO and Italian hard cheeses on the Italianfood.net platform
THE CONSORTIUM'S PROJECTS
Starting with "Prodotto di Montagna – Progetto Qualità Consorzio" ("Mountain Product – Consortium Quality Project), which provides for an additional quality assessment to be carried out at the 24th month of aging. The goal is to support the added value of cheese produced in the mountains, offering consumers additional guarantees linked not only to the origin but also to the quality. Parmigiano Reggiano is in fact the most important PDO product made in the mountain areas of the production zone included in the specification. In 2020, over 20% of total production (about 826,000 cheese wheels) took place in 89 mountain dairies, where over 1,100 farmers produce 400 thousand tons of milk each year.
There is also the Premium Project "40 months" dedicated to a particular kind of friable seasoning, extremely soluble and with a strong personality, which is appreciated and used by chefs all over the world as an ingredient to give a touch of umami to dishes.
The Consortium will also showcase the Parmelier project, which includes evening events, tastings, and courses open to everyone (chefs, consumers, and industry professionals) to learn more about Italy's most beloved PDO cheese. Parmelier will be divided into three different tasting experiences:
Evening events during which Parmigiano Reggiano PDO of various types and ages will be tasted in combination with other products (such as wines, beers, or cocktails);
Short courses of guided tastings in which the world of Parmigiano Reggiano PDO will be explored in greater depth with a focus on specific production aspects;
Courses for aspiring tasters, with guided tours to better understand and appreciate this product.
© All rights reserved