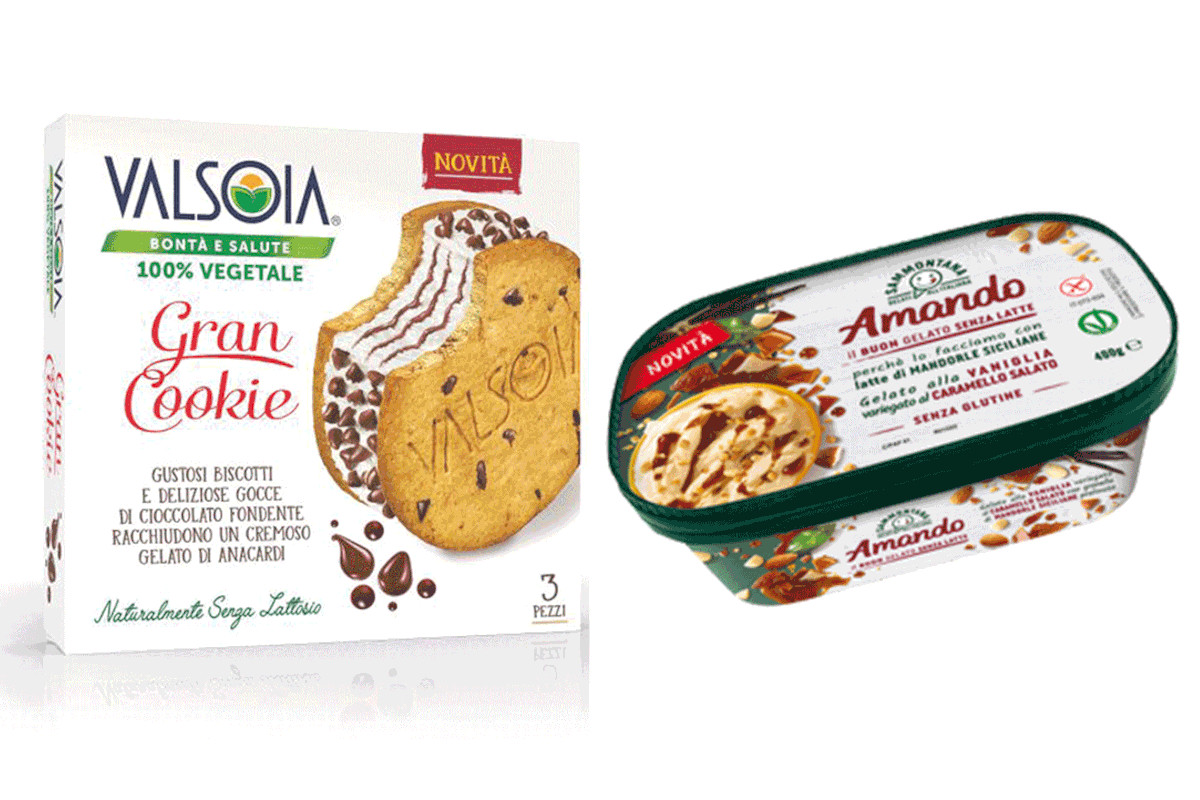 Five out of ten world's 10 best plant-based ice creams of 2023 are made by Italian companies. This is according to the ranking compiled by Abillion, a mobile application helping users to find vegan and sustainable products.
The top two ice creams in the ranking are Valsoia's Gran Cookie and Vanilla and Salted Caramel Gelato from Sammontana's Amando line. In fifth place is the Coffee Variegated Tiramisu Soy Gelato from Italian discounter Eurospin's Fior di Natura private label line, in sixth place is Vclub's Macadamia and Salted Caramel Gelato, and in seventh place is Lidl's Gelatelli private label Vegan ice cream with chocolate and almonds.
Valsoia's Gran Cookie comes in two versions: the classic with Chocolate swirl & chocolate chips, and the one with Cranberry swirl & caramelized hazelnuts.
RANKING CRITERIA
Abillion allows users to review plant-based, cruelty-free, and sustainable products while donating between 0.10 and $1 to nonprofit organizations for each review written. The main goal of the company is to reach the number of one billion people following a vegan diet and lifestyle by 2030.
Abillion's rankings are based on many criteria. Customer reviews are critical, but they also measure the engagement with those reviews of other people, website traffic to brands and product pages on Abillion's website, number of searches on the web and in-app, and how often people are looking at each product. Abillion has over 1.2 million searches per day and hundreds of millions of impressions per month, so there's a lot of data that frames its rankings.
© All rights reserved