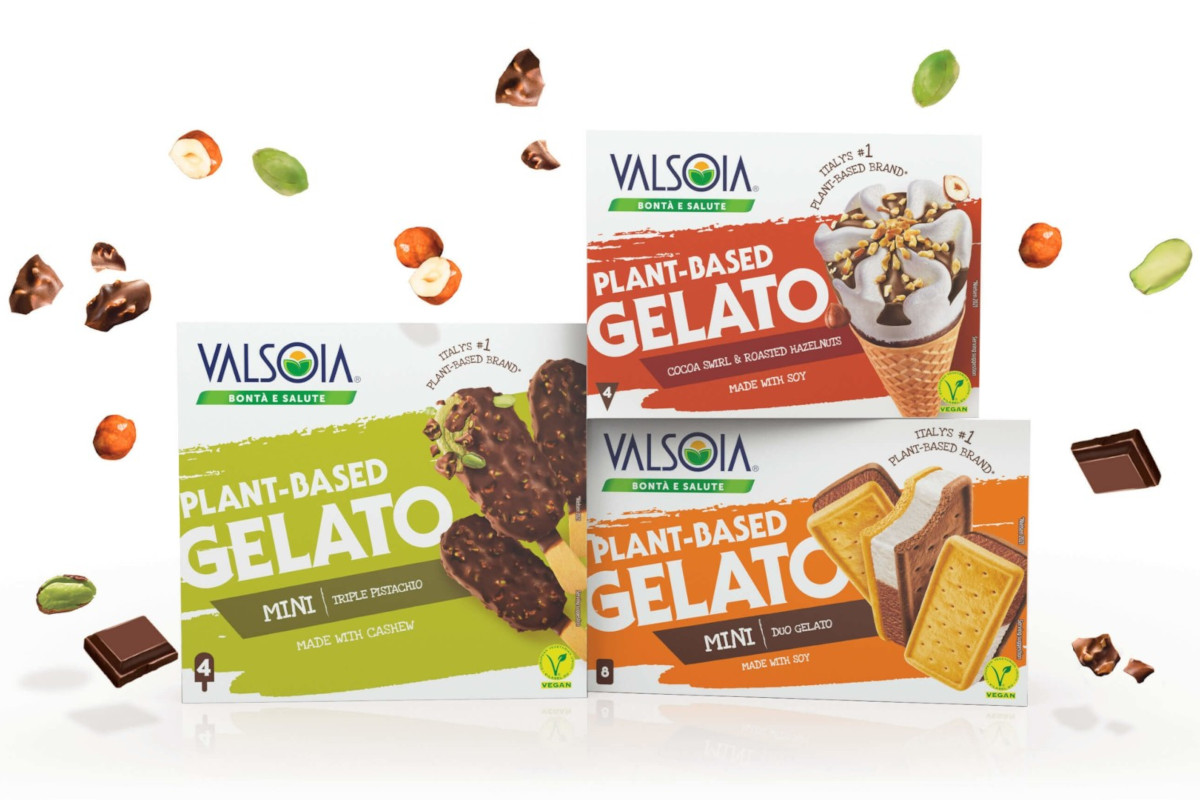 Italy's leading producer of plant-based products Valsoia has launched a new line of Italian vegan gelato for consumers across Europe. New flavors, such as Espresso Cones with Chocolate Chips and Triple Pistachio Mini Sticks, join an extensive non-dairy range which includes Cocoa Swirl and Roasted Almond Cones, as well as vegan ice cream sandwiches.
The company states that its factory is 100% dairy-free to avoid the risk of cross-contamination with dairy products, and claims the "gelato is unlike any other plant-based ice cream on the market, thanks to expertly selected cashews, oats, rice, and soy, which provide the perfect canvas for a rich and delicious flavors experience."
The company produces a wide range of plant-based milk, yogurts, ice creams, puddings, cream cheeses, burgers and cutlets, pizzas, snacks, and condiments.
Valsoia's Plant-based gelato comes in sustainable packaging that is Forest Stewardship Council (FSC) certificated, and all products carry the V-label certification.
© All rights reserved