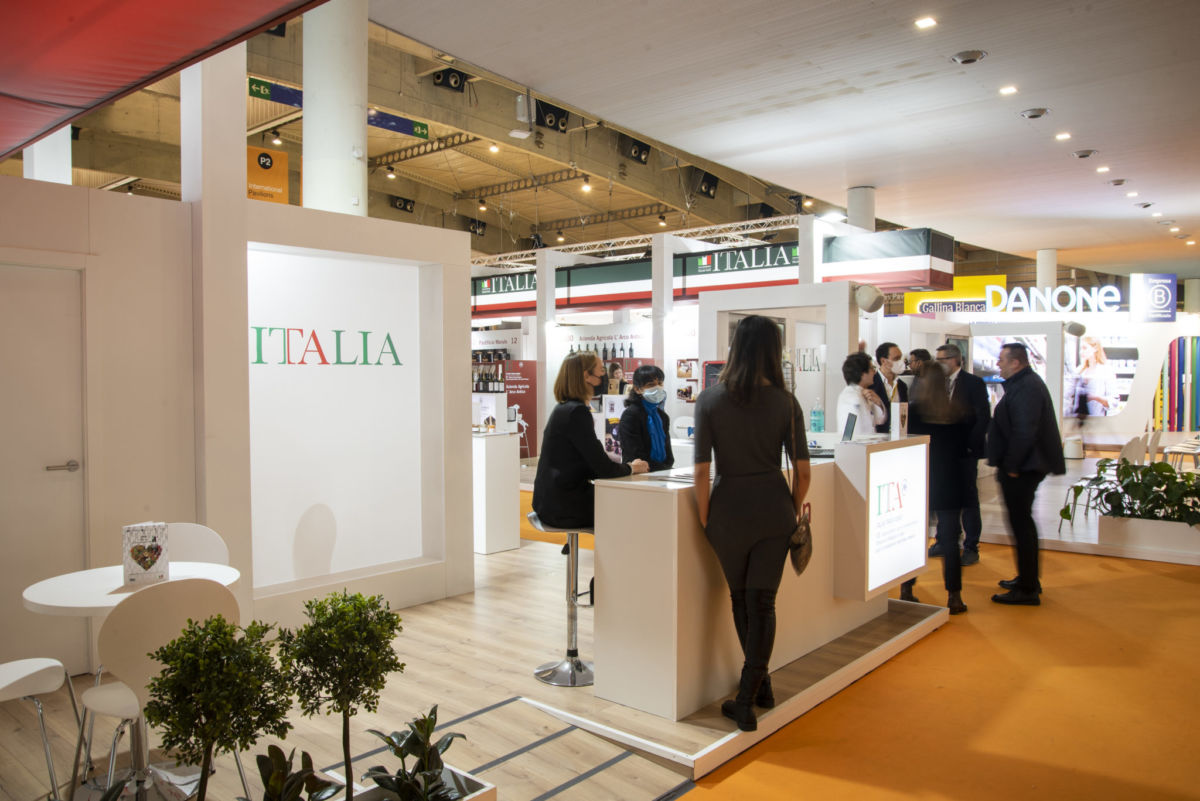 The consumption of Italian agri-food products in Spain is going through a strong upswing, helped by the end of Covid-related restrictions. Imports from Italy account for 4.5% of total Spanish purchases, placing Italy in fifth place in the ranking of foreign food & beverage suppliers.
Made in Italy food&beverage exports recorded a double-digit trend of more than 16 percent.  However, the sharp increase in production costs has generated significant price growth, which, consequently, is reflected in the increase in the value of interchange data. Nevertheless, we can consider the performance of Italian products in Spain as very positive. Both agri-food products (2,125 million euros) and beverages (131 million euros) contributed to this performance with increases of 23.7% and 38.7%, respectively, compared to 2021.
PERFORMANCES ACROSS CATEGORIES
In terms of product categories, dairy products rank first with a value of 260 million euros and a growth of 38.3% compared to 2021; to be highlighted, cheese (247 million euros) accounts for 95% of these products. In second place are food preparations (special/protein-concentrated foods, coffee, tea, infusions, soups, ice cream), which reached 241 million euros (+19%). This is followed by bakery, confectionery and cookies (182 million euros). Pasta is in fourth place with 176 million euros and 18.8% growth. The ranking of Spanish imports of Italian agri-food products closes with fresh and frozen fruit (155 million euros).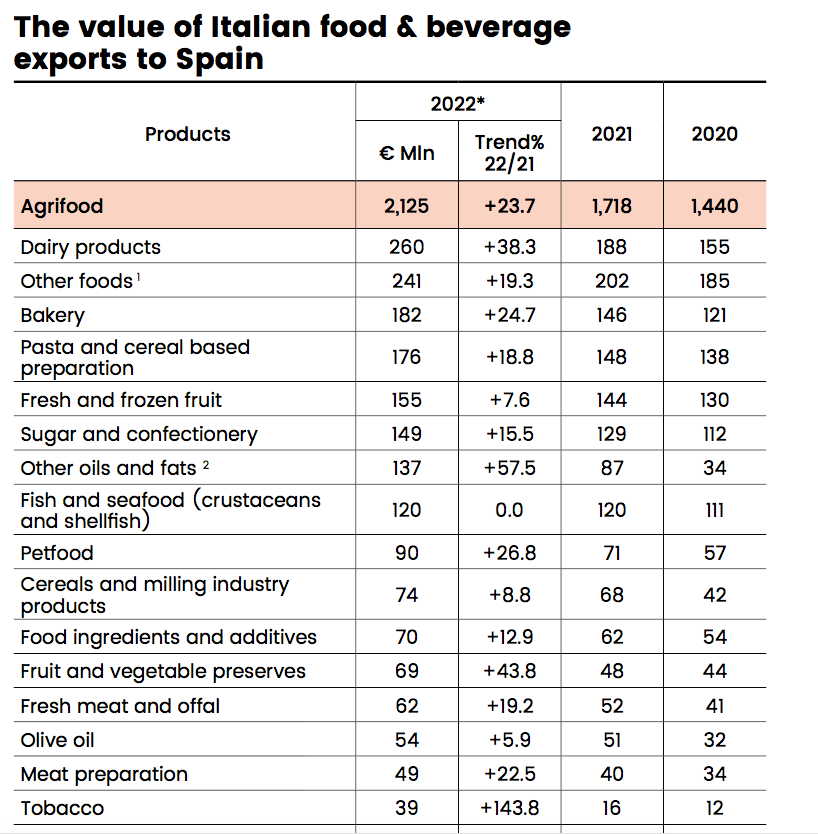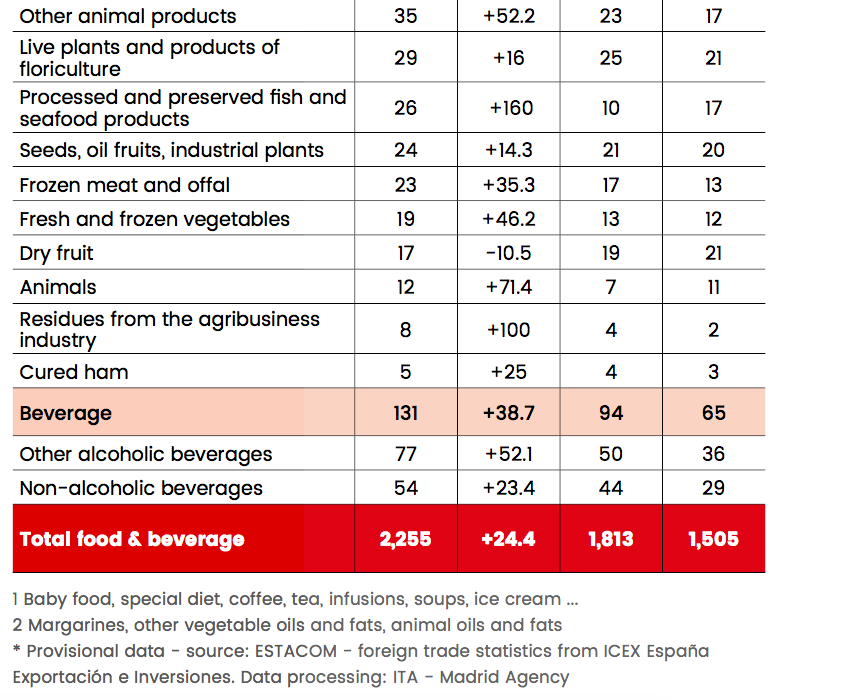 THE RESUMPTION OF HORECA
One of the most strategic channels ahead for the future development of Italian exports to Spain is catering.
In 2022 there was a slight and steady increase in the presence of Italian food products in Spain, due to both the success of Italian restaurants and the increased awareness of our specialties among local consumers. 
Enhancing awareness of Italian products both in the retail and horeca channels and among final consumers is key in a country with a strong food identity like Spain.  As a result, the latest promotional activity with the large-scale retail trade organized by ITA Madrid in the food sector had as its partner the Spanish chain Supermercados Sanchez Romero (later acquired by El Corte Inglés), which specializes in the sale of high-end food products, with a focus on gourmet products and international specialties. Relative to catering, a promotion of Italian gastronomic excellence was carried out through the Italian restaurant circuit in Spain using Pdo and Pgi products.  Horeca represents a powerful channel of information for authentic Italian cuisine, also in view of the lifestyle habits of the local population, which loves the movida. The benefits of varied Italian gastronomy will also be enhanced through various initiatives and events. The ITA Agency in Madrid, in 2022, organized the Italian pavilion at the Alimentaria trade show in Barcelona, which is Spain's leading food and beverage exhibition.
GREEN CONSUMPTION IN FOCUS
But how is the future of food consumption in the Spanish market shaping up? We are witnessing, then, the development of new buying habits, marked by a healthier eating style, with fat-free, unnecessary calorie-free ways of cooking, as well as the use and consumption of fresh produce. Consumption of alternatives to animal-based protein (plant-based products), sustainable consumption (Zero Food Waste), and consumption of local products are three of the top food consumption trends for this 2023.
© All rights reserved