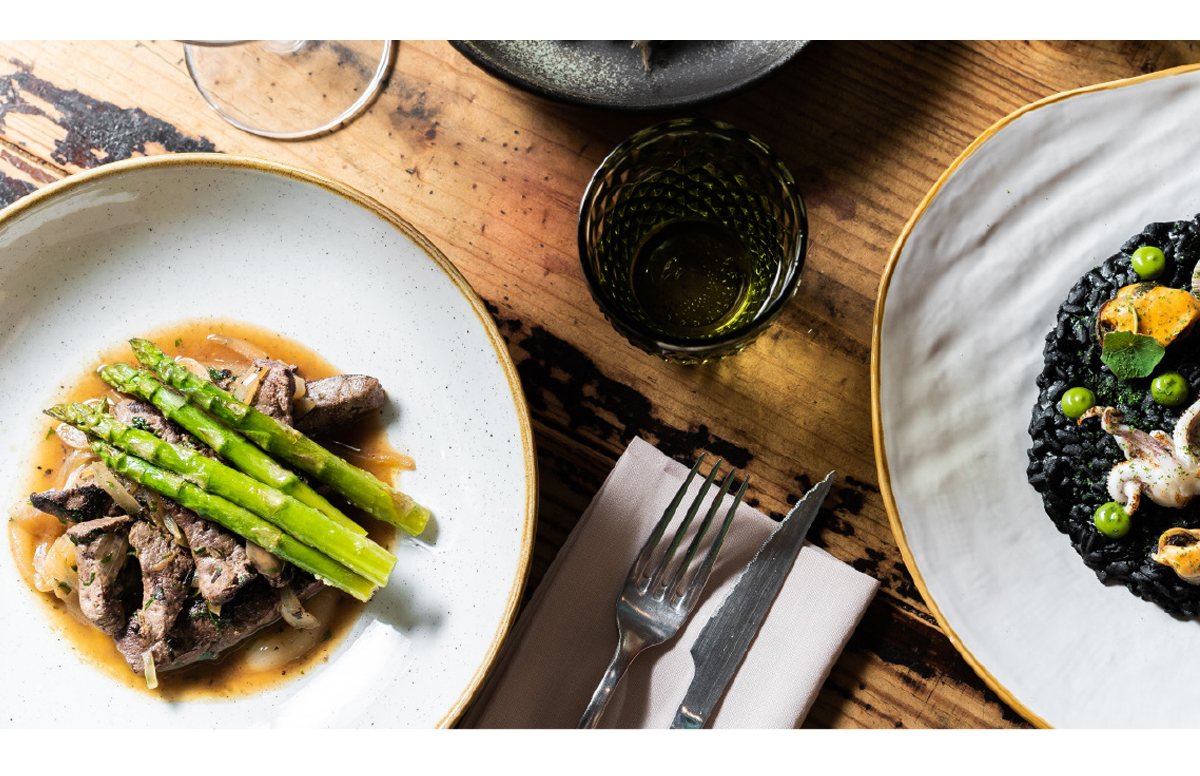 We are in Spain, specifically in Barcelona, in the region of Catalunya. Italian cuisine landed here several years ago, and the clientele, always receptive and curious, is proving up to the proposed offer. An increasingly authentic Italian food menu is also beginning to make its way to Spain. As in Italy regionalism are thus making their way, albeit rich in contamination and innovation.
LITTLE VENICE TASTE IN BARCELONA
"At Bacaro my brigade and I offer our idea of regional cuisine – explained Marco Lecis, Chef of the Italian restaurant to Italianfood.net –: to the timeless cicchetti, we combine mild risottos, pastas or main courses." The sweet and sour pairings, typical of Venetian cuisine, evoke some Spanish dishes, so they are welcome and particularly appreciated: space therefore for sarde in saor, baccalà mantecato, spaghetto al nero di seppia, and fegato alla veneziana.
KEY WORD: CONTAMINATION
"I started out as self-taught, and only with my move to Spain did I decide to dedicate myself to study. With training, doors opened in starred restaurants such as Paco Perez's, the cuisine of the Arts in Barcelona, and even in the Balearic Islands. In Palma de Mallorca, my idea of cuisine took shape: this one has, yes, a Spanish imprint, but my 'library of flavors' is typically Italian. Thus, combining theory with my heritage, two gastronomic cultures coexist well in my dishes. Moreover, my homeland is Sardinia, so the gastronomic proposal is Venetian but with a personal and modern touch"
Chef Lecis proposes contaminations with other cuisines, such as Asian cuisines, because he does not only tell about Italy, but also about all the countries he has visited with his travels.
ITALIAN SUPPLIERS FOR THE BEST ITALIAN CUISINE
What does it mean to make Italian cuisine in Spain? "The level of dining is high because it is not difficult to find excellent authentic raw materials on a daily basis. And if for freschissimo I prefer local, short chain products, for cheeses, cured meats I choose the great Italian classics, such as Parmigiano Reggiano, Pecorino Sardo and Romano, Guanciale. I pay special attention to the selection of flours: our pasta is homemade, so I personally take care of the choice of raw materials. My latest discovery? Milonia, a company in Potenza that produces flour derived from ancient grains, typical of Lucania".
Spain madly loves Italian cuisine and proves it with heartfelt participation in events and showcooking. For the last Masterclass the Chef chose as location the Boqueria, the most emblematic market in Barcelona. "It was a unique experience where I really felt all the love of the Latin people for our Italian cuisine", concludes Lecis.
© All rights reserved