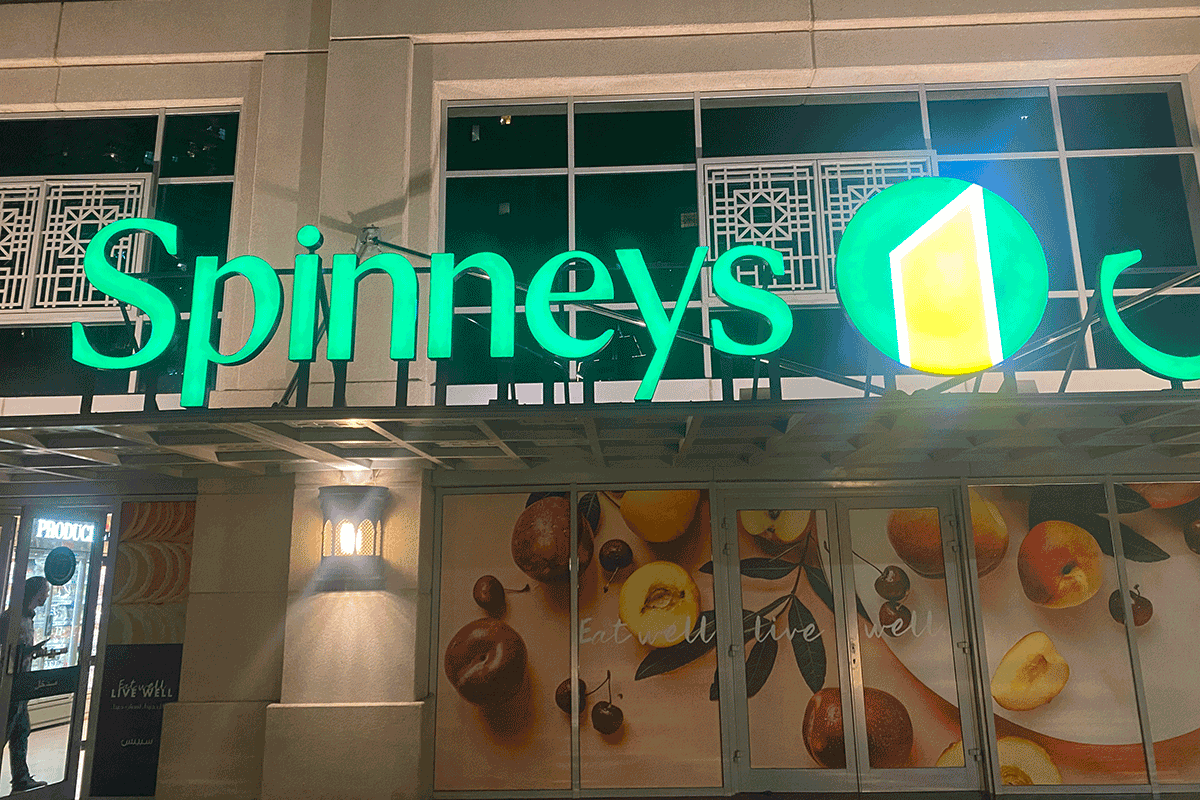 Despite of Al Maya, Spinneys' assortment is more populated by Italian products, starting from the fresh food section.
Here we found top Italian brands for different products: Galbani and Granarolo for mascarpone, Ambrosi for mozzarella and Parmigiano Reggiano Pdo, and Zanetti for the wide range of Italian Pdo hard cheeses.
The Italian offer is wider also in tomato preserves shelf. In fact we find tomato puree in brik but also in glass bottle and canned pulp tomato. All products are Mutti's, the Italian leader in processed tomato industry. Mutti stands also on sauces shelf with its Pizza Sauce Classica. Here there are also some sauces of Italian brands: Saclà with Arrabbiata sauces, Classic basil and Sun-dried tomato pestos, and Barilla with its Pesto line.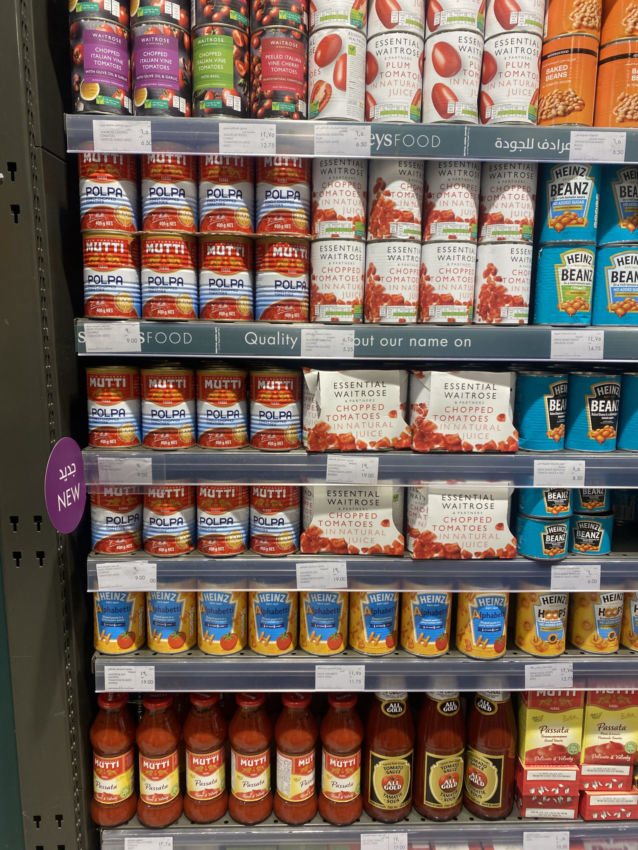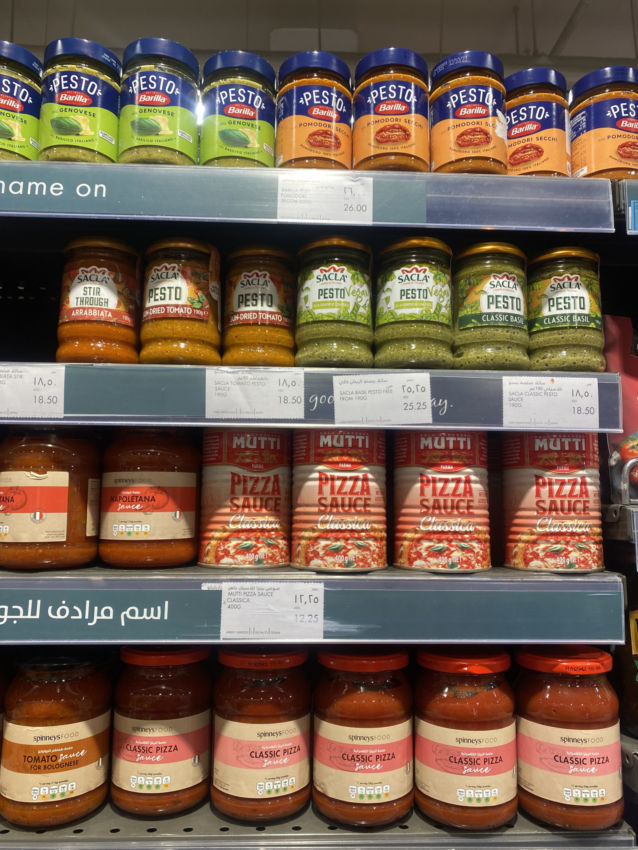 Among shelf stable products there's also Rio Mare, Italian canned fish brand, with a wide offer: from different tastes of canned tuna and tuna jars to new mixes of Salatuna. Switching to condiments, Spinneys has De Nigris Red grape vinegar, Mantova's Extravirgin olive oil and the 100% Avocado Oil in spray.
Last but not least, in grocery area we find Nutella B-ready and Kinder Delice snacks by Ferrero and coffee products by Lavazza and illy brands.
MORE ABOUT SPINNEYS
Spinneys is an Arabian multinational supermarket chain active in the United Arab Emirates, and other Middle East countries. In 2021 the retailer celebrated the 60-year anniversary and 50 years of the UAE. Their mission is to play an active role in inspiring our communities to eat well and live well.
© All rights reserved