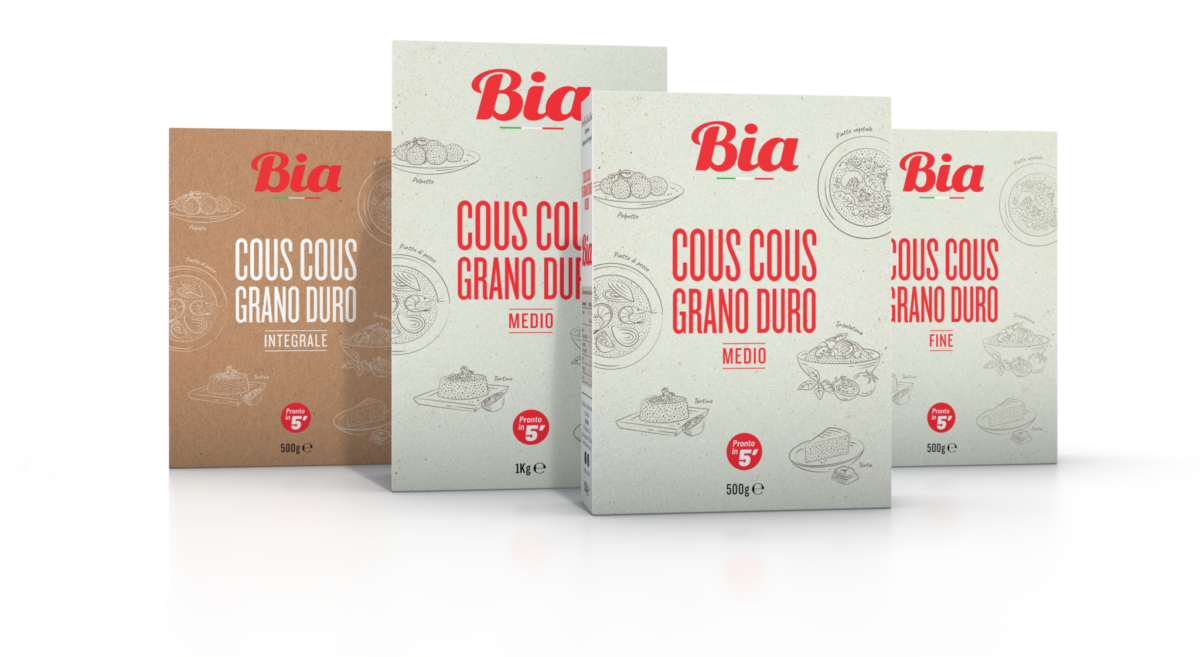 Bia has been among the top players in the European market for decades and world leaders in the production of organic couscous. Bia is highly specialized in couscous production in its three manufacturing plants in Argenta, located in Ferrara (Italy), all of them within a sustainable radius of 3 km, one of which entirely dedicated to the gluten free segment. The production capacity is 54.000 tons and today Bia produces over 24 million of boxes in a year.
A STRATEGIC PARTNER
Bia produces and packages couscous under the Bia brand and for the most important private lables, for retail, food service, industry, in Italy and in 50 countries around the world. Export is 80% of the whole production, which is completely certified (BRC, IFS, Organic, Naturland, Gluten Free, Kosher, Vegan, Halal, FDA).  Thanks to its research team and its experience, Bia can develop custom product from any raw material and also takes care of packaging, from graphic design to delivery.
FOCUS ON PRODUCTION
Bia couscous is processed by special production lines designed to reproduce, with the same precision and wisdom, the traditional hands movements mixing durum wheat semolina and water. Couscous is then gently steamed and dried. This production process, meticulously refined over the years, allows Bia today to make and develop couscous from many raw materials to which only water is added. In fact, Bia can produce classic durum wheat couscous (white, whole wheat and semi-whole wheat) but also from other cereals such as spelt, barley, corn, rice and legumes such as chickpeas, lentils, buckwheat and green peas.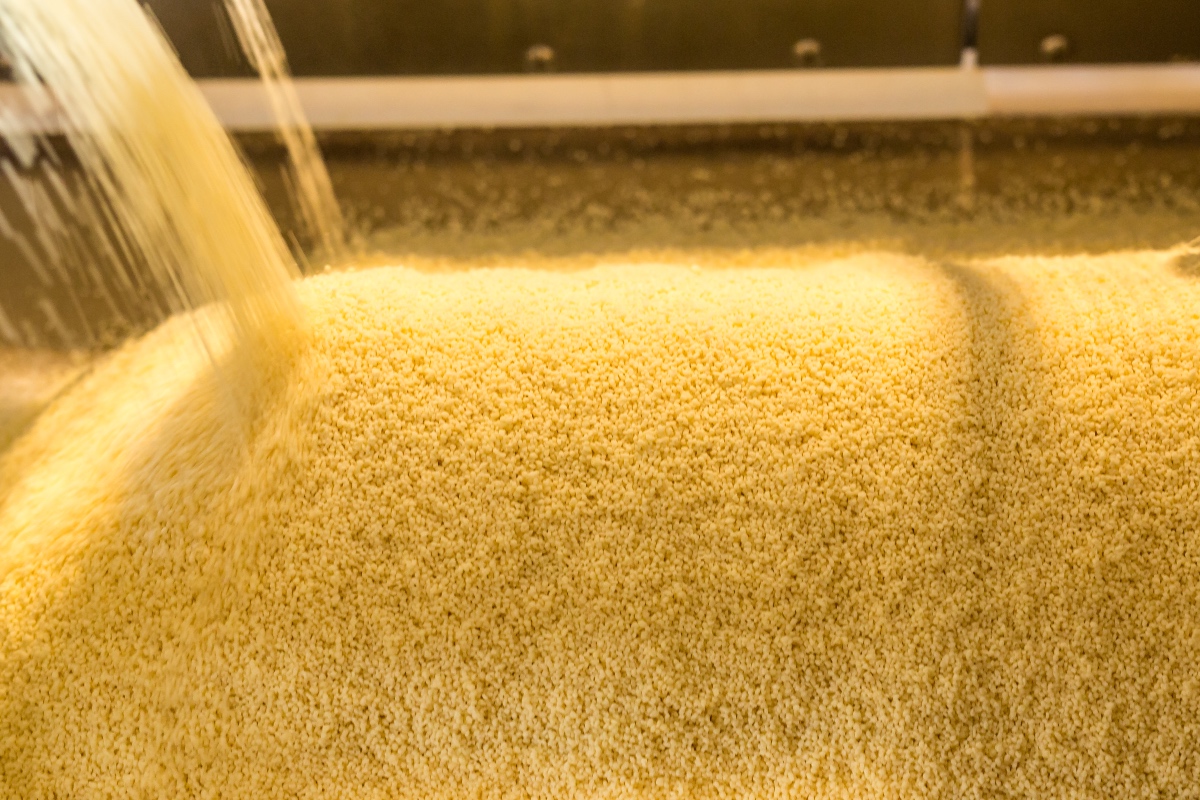 PACKAGING AND PRODUCT FOR ALL NEEDS
Thanks to an innovative packaging system, Bia can answer to all the customer exigencies, having a wide variety of sizes, from 250g, 400g, 500g and 1kg boxes to 3kg, 5kg, 10kg and 20kg bags, up to big bags of 1.000kg. In addition, the Bia Couscous has a sustainable impact on the environment and on very important resources such as water and energy:
the water used in its preparation is completely absorbed without waste
it can also be rehydrated with water at room temperature, saving energy
the packaging is designed to be 100% recyclable and completely plastic-free.
SUSTAINABLE AND TIMELESS
Therefore, Bia couscous allows everyday to save important and valuable resources: in addition to water and energy, you can save time. If couscous is prepared using water at room temperature, it can be prepared even outside the kitchen, maybe in the office or on the road. Couscous is a dish with a millennial history, but at the same time of current relevance. Spread over four continents, it is both global and local, since it has absorbed every country's traditions and cultures.
Couscous has been added to Unesco Intangible Cultural Heritage list since 2019. For this reason, Bia has always contributed to spread its culture and values; for example, through the sponsorship of the most important event in the world dedicated to it, the Cous Cous Fest, the International Festival of  Cultural Integration (which takes place in Sicily, at the end of September). "It is with great pleasure that we always supported the Couscous Fest – explains Giulia Pasquali, Sales manager Bia Couscous – because we have always cared about internationalization and cultural exchange. Couscous is a dish of peace and sharing. It enriches us".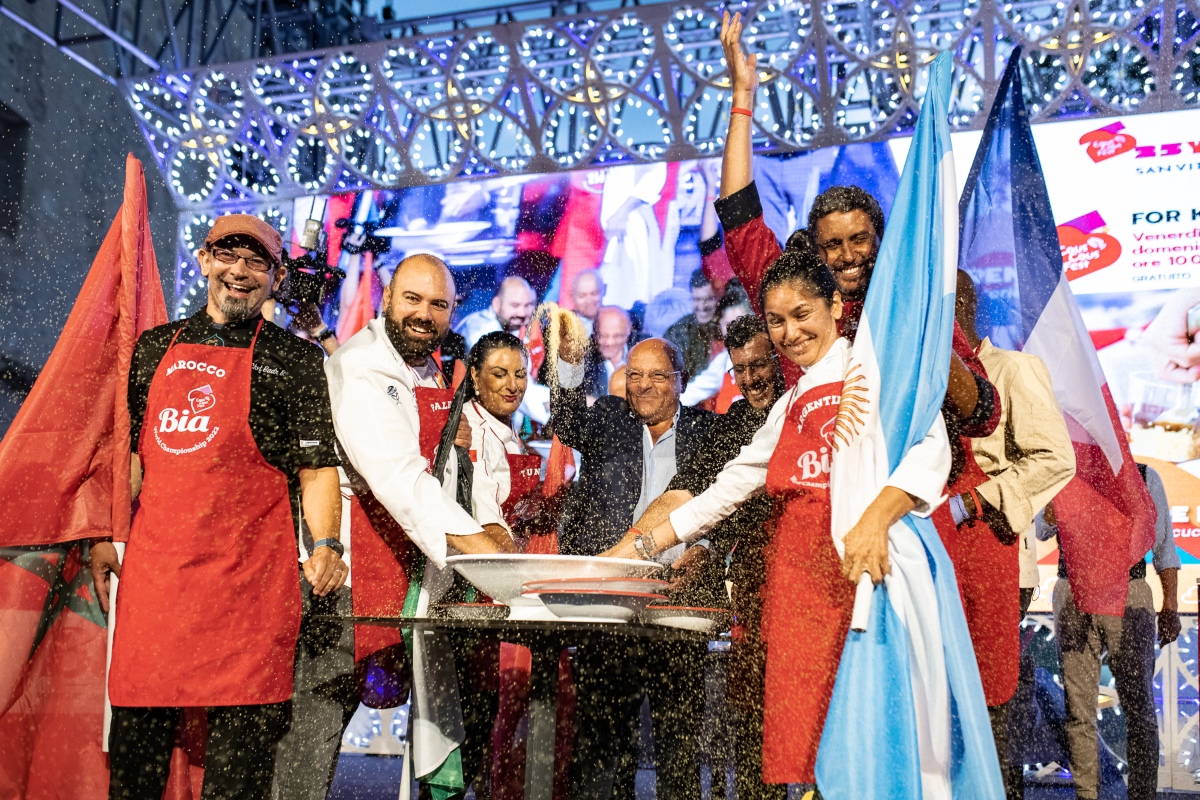 © All rights reserved