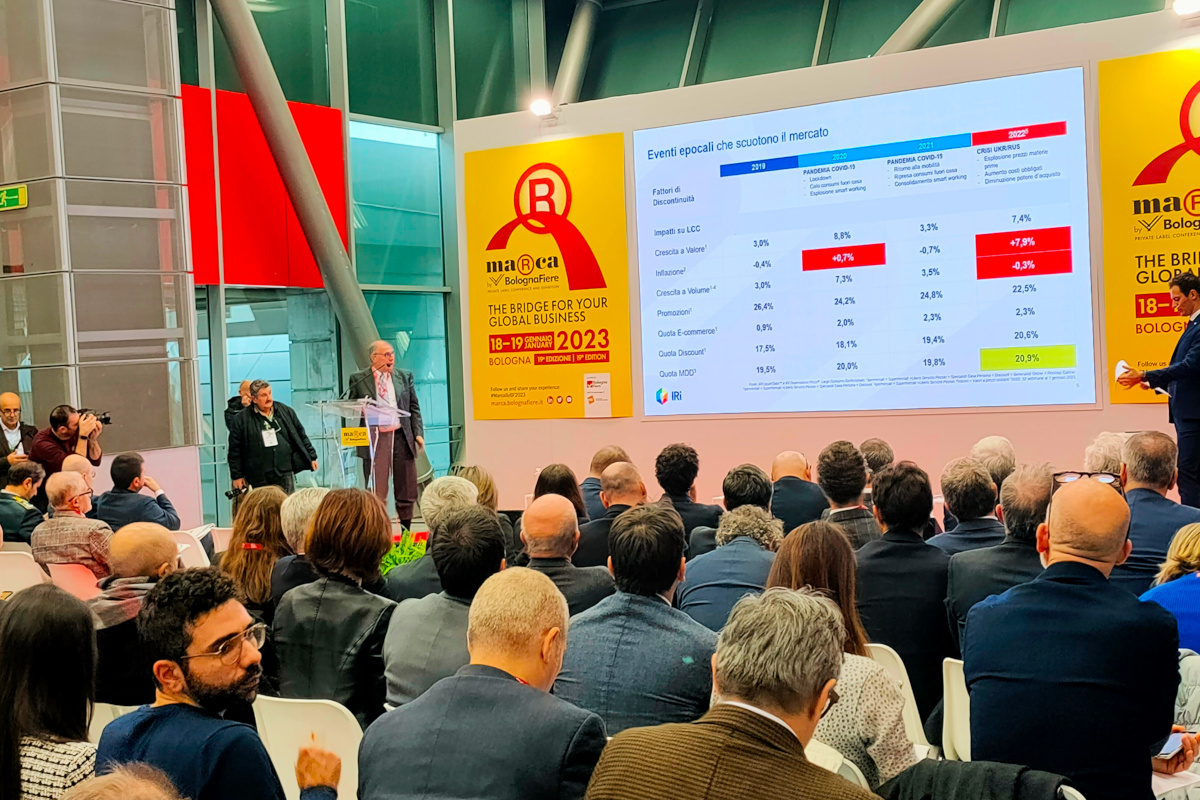 More than 900 exhibitors are attending the 19th edition of Marca, the Italian trade show dedicated to private labels currently underway in Bologna. More than 12,000 buyers were accredited to the event, including a delegation of more than 200 buyers from the most important international markets interested in the best Italian private-label products.
Thanks to the well-established partnership with the Italian Trade Agency and the International Buyers Program, buyers from more than 50 countries around the world will arrive in Marca 2023: from Japan to South Korea, from the United States to Saudi Arabia, and from Argentina to Singapore.
Discover authentic Italian F&B products on the Italianfood.net platform
In the inaugural conference, it emerged that the Italian retail trade is responsible for 80 percent of purchases thanks to a network of 25,000 stores. Out of the total 600 billion euros of turnover in the supply chain, 155 billion are generated by large-scale retail companies, with a direct added value of 25.6 billion.
PRIVATE-LABEL SHARE RISES TO 20.8 PERCENT
Private labels continue to show remarkable vitality in Italy. At the end of 2022, sales of own-brand products totaled 12.8 billion euros (up +9.4 percent compared to 2021), with a market share of 20.8 percent, almost double the 2003 figure.
© All rights reserved