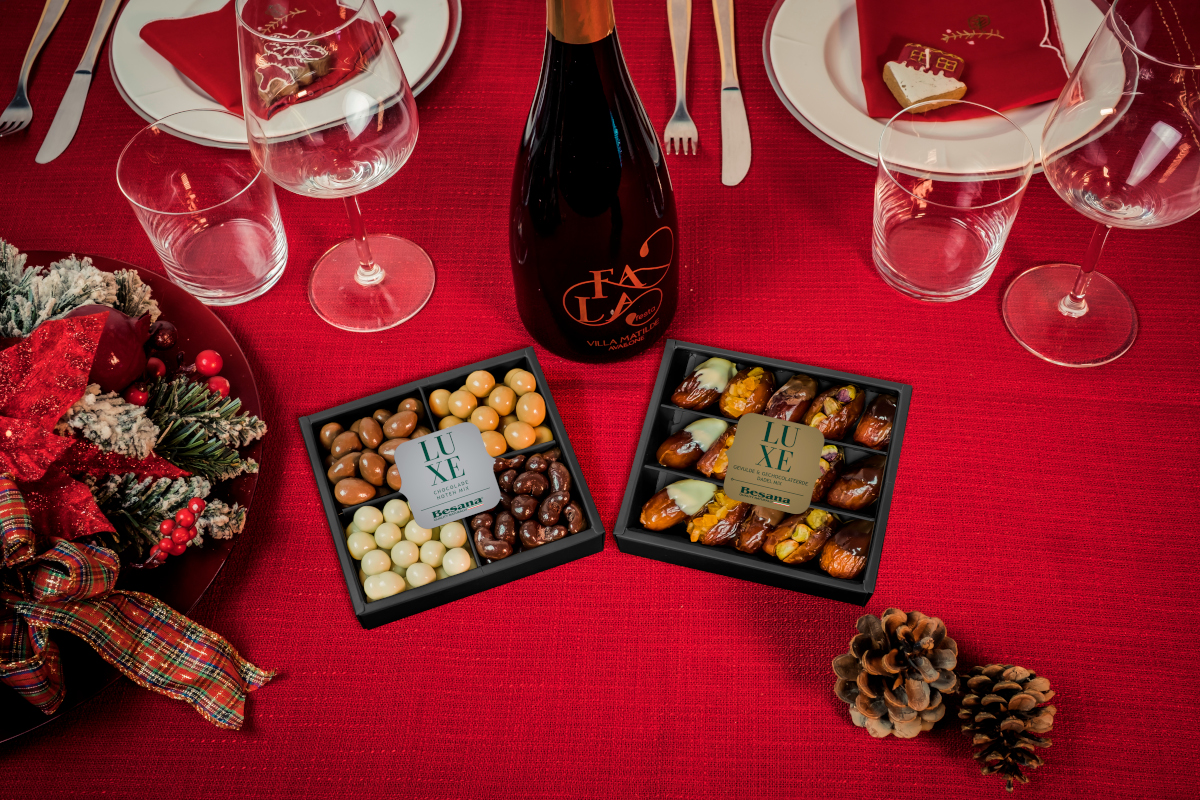 Besana – an Italian food company part of Spanish Importaco Group, a world leader in the marketing of dried fruits, nuts, seeds, and chocolate – is attending the Marca 2023 trade show (stand E28 in hall 29) within a space designed to convey its most authentic values: innovation, tradition, flexibility, quality, and sustainability.
"The choice to participate in Marca," says CEO Riccardo Calcagni "is strategic for us. Besana has always been a specialist in private labels, from which we currently derive 90% of our turnover. For years we have been suppliers to some of the leading European retail brands, to which we guarantee original and exclusive solutions in terms of product and packaging."
TAILOR-MADE PRODUCTS FOR EXPORTS
The examples are many, especially in product lines designed for some of the biggest names in the British retail trade, which sets the highest standards in the dried fruit segment. From Marks & Spencer to Tesco and Waitrose, major British retailers rely on Besana's research & development to create exclusive product lines for the holiday season. Besana's products combine novel and mouth-watering ingredients with the characteristics of dried fruits highly valued by nutritionists, in a novel mix of healthy yet indulgent food.
SUSTAINABILITY AND INNOVATION
Innovative packaging development goes hand in hand with product creativity to find original, elegant, and appealing solutions. Sustainability, a common denominator of Besana's proposals, is the keyword. Many packaging solutions, such as Christmas bags, are resealable to avoid food waste, while others are reusable as elegant containers for dried fruit, in line with the company's commitment to a circular economy.
Since last October, new regulations against HFSS products (high in fat, salt, and sugar) have come into effect in the UK. "We stood ready," Calcagni says, "thanks to the development of in-house processes that enhance and value the natural goodness of dried fruits by reducing the use of sugar, fat, and salt. For several years already, we have reduced or replaced salt with natural spices, eliminating any chemical or artificial flavoring. We are also pioneers in the natural smoking process, with a dedicated department for smoking dried fruit where we use only natural woods, such as oak and beech, without any additives."
© All rights reserved