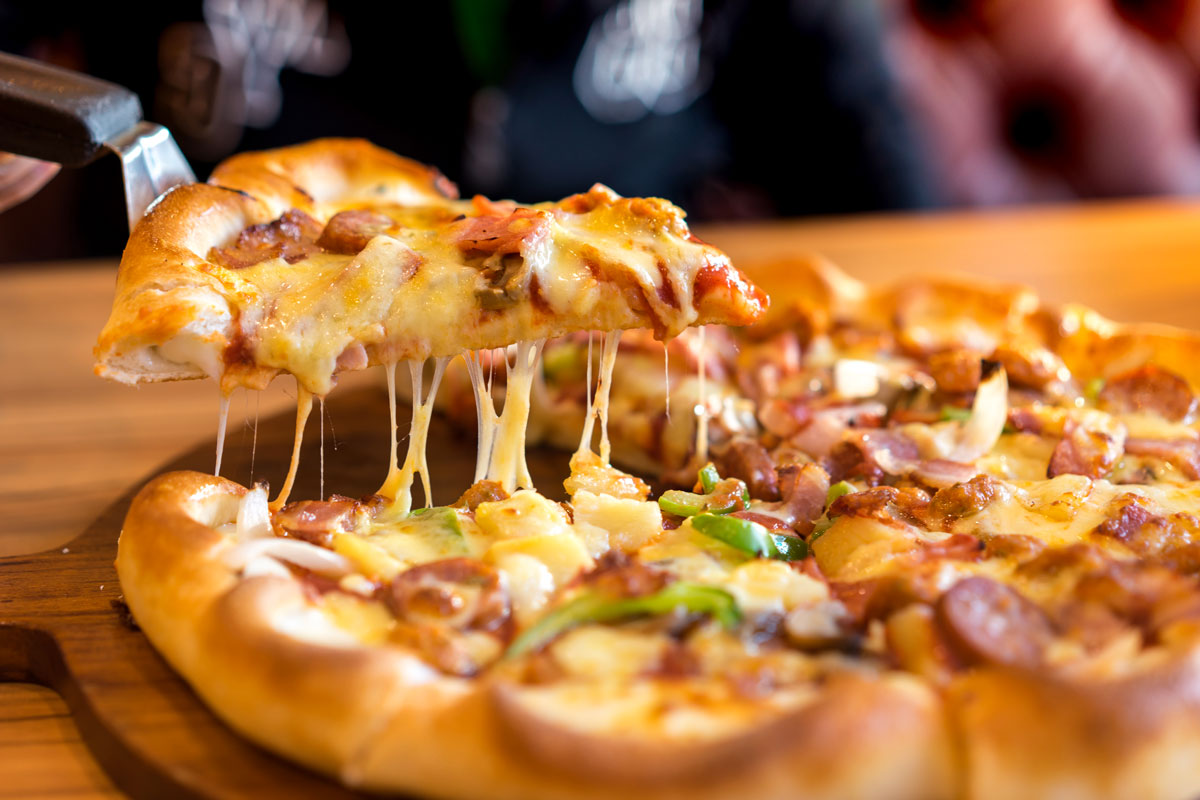 According to NielsenIQ surveys, the frozen food sector is beginning to perform flat in the major European markets after a robust growth trend over the past few years due in part to the pandemic. The market worth the most is Germany with more than 9 billion euros in turnover (+0.7% in Mat ending 06.11.2022).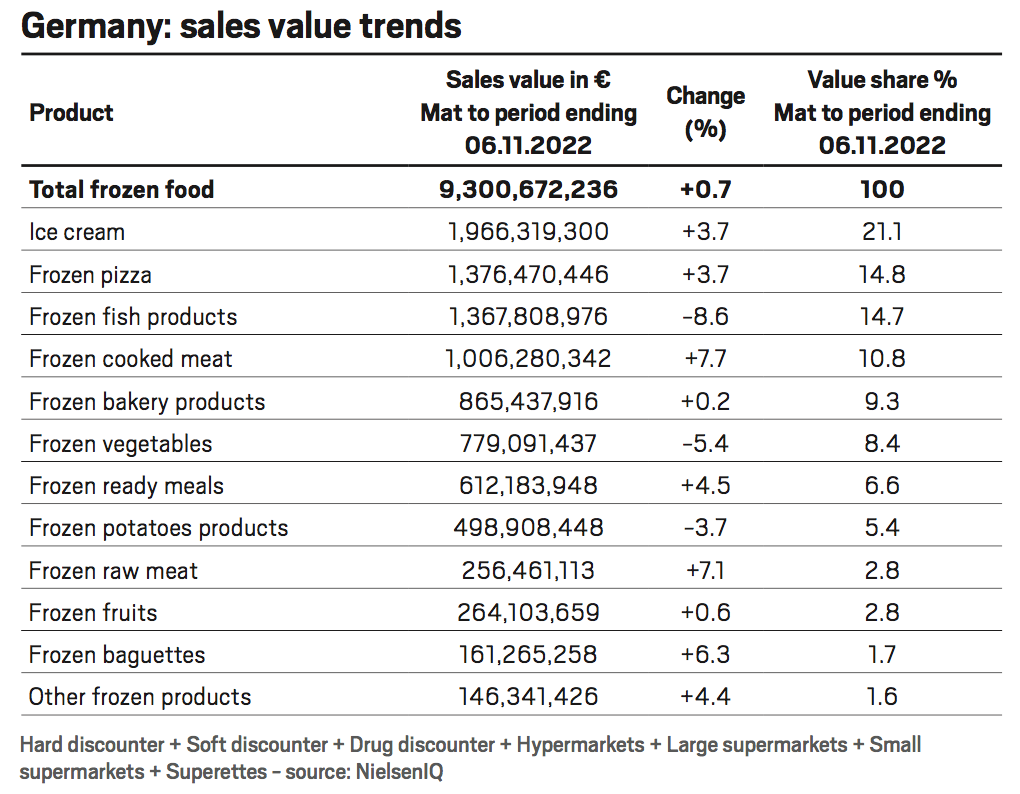 FROZEN PIZZA, CATEGORY STAR
Everyone in Germany is crazy about frozen pizza, a segment that covers almost 15% market share with sales of more than 1.3 billion euros grown by 3.7% in Mat to period ending 06.11.2022.
In contrast, frozen fish, with the same sales, shows a negative trend of -8.6%, leaving room for the growing frozen meat segment, especially cooked meat (1 billion euros; +7.7%). Frozen raw meat is growing as well (+7.1%), even if it covers a smallest sales share.
In general, ready meals did well with a turnover of 612 million euros (+4.5%), while sales of vegetables and potatoes fell back by -5.4% to 780 million euros and -3.7% to nearly 500 million euros, respectively.
ICE CREAM ON TOP
On top of frozen food stands ice cream segment. In Germany the category records almost 2 billion euros sales with a growing trend of +3.7% versus November 2021.
© All rights reserved