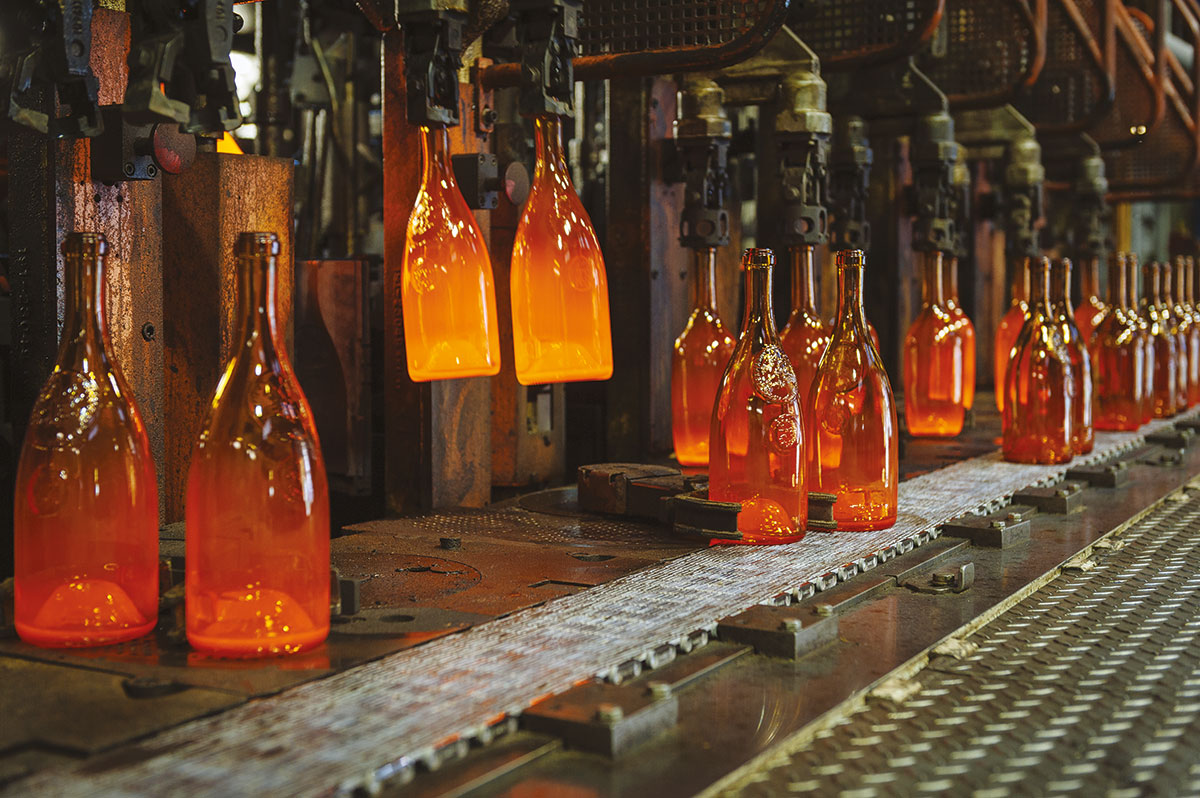 Quality no longer applies to content alone – the container now also plays a key role. Functional packaging made from recyclable materials and with a low environmental impact is set to play an increasingly strategic role in the food & beverage industry. High customization, exclusive materials, direct consumer communication are some of the factors that make packaging a winning evergreen to invest in for the future.
GREEN PACKS: A GROWING TREND
According to a survey carried out by Nomisma for ITA and presented during the conference "Exports as a growth driver for food & beverage" promoted by Verallia Italia, the trend of sustainable packaging is on the rise. The survey involved an audience of 900 Italian f&b companies and outlines the trends that are expected to shape Italian food consumption in the main foreign markets. Main export drivers include healthy products (as claimed by 9 companies out of 10), followed by products with green attributes – organic products (76% of respondents) with a value of €3.4 billion and a 6% impact on total exports (compared to 4% ten years ago, ed.); products with green packaging (74% of respondents); and lastly, products made with sustainable methods (68% of respondents), for example ensuring animal welfare or a low environmental impact. Another rising trend is geographical designations including PDO and PGI.
MAKE ROOM FOR GLASS
The green path has now been laid out – 76% of Italian f&b companies consider it important to invest in sustainability over the next 12 months. After all, Italy is leading the green transition in Europe thanks to significant research & development projects and huge investments in material recovery and recycling. Nomisma's Mass Consumption Packaging Monitoring Unit shows 72% of respondents – not including alcoholic beverages like spirits and wine – believe glass is the most sustainable material with the least environmental impact. This is a significant result, especially when compared to food cartons and plant-based plastics, preferred by 39% and 35% of consumers respectively. The same applies to non-alcoholic beverages like soft drinks and fruit juice. In both cases, glass is the preferred packaging choice over both cartons and plastic, including recycled plastic.
ABOUT VERALLIA ITALIA
"Re imagine glass for a sustainable future", is the brand purpose.Specializing in the production of hollow glass, Verallia Italia today employs over 1,400 people with revenues close to €600 million. The company is part of a large global Group, market leader in Europe and the third leading global player in the industry of glass for food & beverage. With a range of over 1200 products and six plants strategically located across Italy's wine-making and food production districts, Verallia Italia is among the most prominent players in the food packaging industry.
© All rights reserved