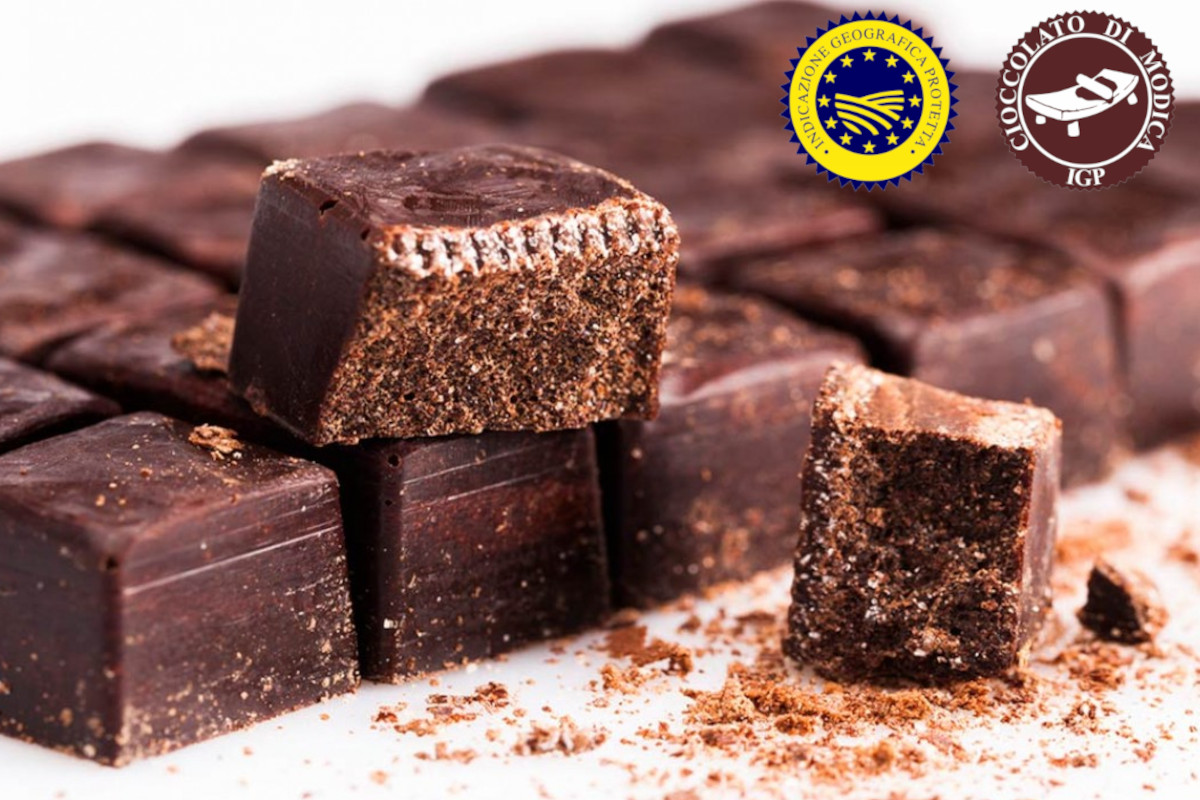 A meeting was held in Modica (in the province of Ragusa, Sicily) in recent days to lay the foundations of the first European PGI-chocolate supply chain using a Geographical Indication-cocoa as raw material. The protagonists of the ambitious international cooperation project are the Consortium for the protection of Cioccolato di Modica PGI and the Indonesian organization Kakao Berau GI association. The initiative is part of the Arise+ Indonesia project, a European trade support program within the framework of cooperation between the EU and Indonesia.
Click here to discover the real Italian chocolate on the Italianfood.net platform
After certification, it will be possible to start the implementation of the first completely PGI-chocolate supply chain from a unique raw material that can guarantee organoleptic quality and the permanence of relevant quantities of active ingredients. Which makes Modica chocolate good also for health. To this end, samples of Indonesian cocoa beans from the Berau district were processed, according to a qualification protocol developed by the Consortium's technicians, and sample products of Cioccolato di Modica PGI were made with the resulting bitter paste.
Thus, the Cioccolato di Modica PGI's Consortium and its supply chain are presenting themselves internationally as a vanguard for the collaboration and cooperation relationship with Indonesia, the third largest cocoa-producing country in the world, which is most active in adopting the model of European PDO and PGI certifications.
THE PLUS OF THE PROJECT
"For the first time ever we will be able to have a European PGI product – Cioccolato di Modica PGI – that uses a PGI cocoa as its raw material. This is one of the goals of the EU Commission," says Paolo De Castro, MEP, and rapporteur for the reform of European Geographical Indications.
"The Consortium for the protection of Cioccolato di Modica, having achieved the goal of PGI certification and doubling production from 2019 to 2021, can now look to the past to plan for the future," says Nino Scivoletto, Director of the Consortium. "The return to the 18th-century technique of chocolate production is the new bet that can be won if producers can make use of a raw material which is also certified according to EU parameters. With Kakao Berau we start today an international cooperation project that will bear fruit in the next two years," Scivoletto says.
"Cooperating with the Consortium for the protection of Cioccolato di Modica PGI is an added value for us in two fundamental aspects for the development of the supply chain. On the one hand, we can attest as the EU's primary supplier of raw materials not producible on the continent and of high quality from an organoleptic and health aspect. On the other, we will have a qualitative advantage being able to orient productions according to the characteristics and standards of more advanced markets, such as the European one," says Muhammad Khodim, Head of Marketing for Kakao Berau GI association.
© All rights reserved