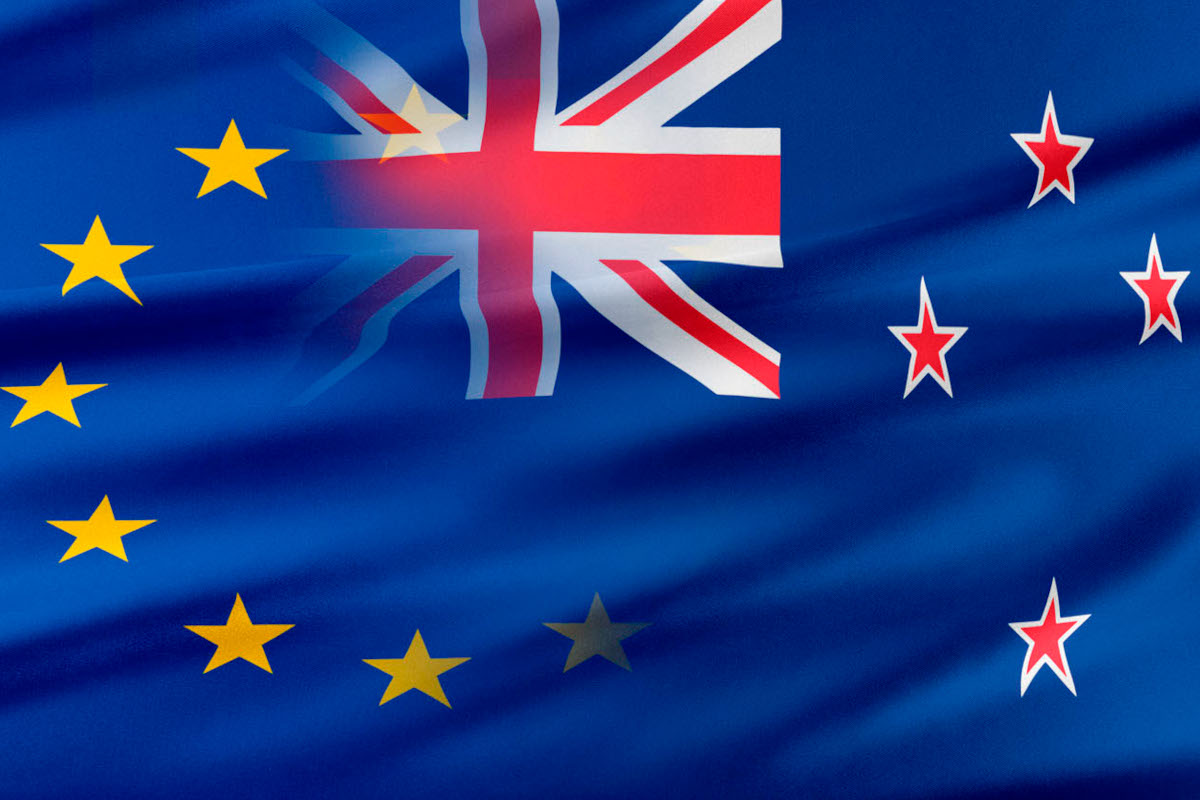 The European Union and New Zealand have concluded negotiations on a trade agreement that aims to create excellent economic opportunities. The agreement also includes sustainability commitments referring to the Paris climate accords and basic workers' rights.
According to forecasts, the agreement could result in a 30% growth in bilateral trade, with a potential increase of €4.5 billion in annual EU exports. The potential for investment growth in New Zealand is +80 percent. The agreement would make it possible to reduce duties for European companies by about 140 million euros per year.
Discover the authentic Italian F&B products and companies on the Italianfood.net platform
WHAT THE TRADE AGREEMENT PROVIDES FOR
The agreement stipulates the following:
Elimination of all duties on EU exports to New Zealand;
Opening of the New Zealand services market in key sectors such as financial services, telecommunications, shipping, and delivery services;
Ensuring non-discriminatory treatment of EU investors in New Zealand and vice versa;
Improved access for EU companies to New Zealand public contracts for goods, services, works, and works concessions. The annual value of the New Zealand public procurement market is around €60 billion;
Facilitating data flows, predictable and transparent rules for digital commerce, and a safe online environment for consumers;
Support for small businesses to increase their exports;
Significant reduction in compliance requirements and procedures to enable faster flow of goods;
Significant commitments by New Zealand to protect and enforce intellectual property rights, that are in line with EU standards.
STIMULATE EXPORTS BY PROTECTING SENSITIVE SECTORS
According to the European Commission, European farmers and food industries will have many more opportunities to sell their products in New Zealand immediately after the implementation of the agreement. From day one, duties will be lifted on key EU food exports, such as pork, wines and sparkling wines, chocolate, sweets, and cookies.
The benefits European farmers and food producers will enjoy are not limited to tariff cuts. The agreement will protect the full list of EU wines and spirits as well as 163 of the EU's most renowned traditional products (Geographical Indications), such as Asiago PDO, Feta, Comté, or Queso Manchego cheeses.
The trade agreement takes into account the interests of EU producers of sensitive agricultural products. Such as various dairy products, beef and sheep meat, ethanol, and sweet corn. For these sectors, it will allow zero or lower duty imports from New Zealand only for limited quantities (through tariff-rate quotas).
© All rights reserved