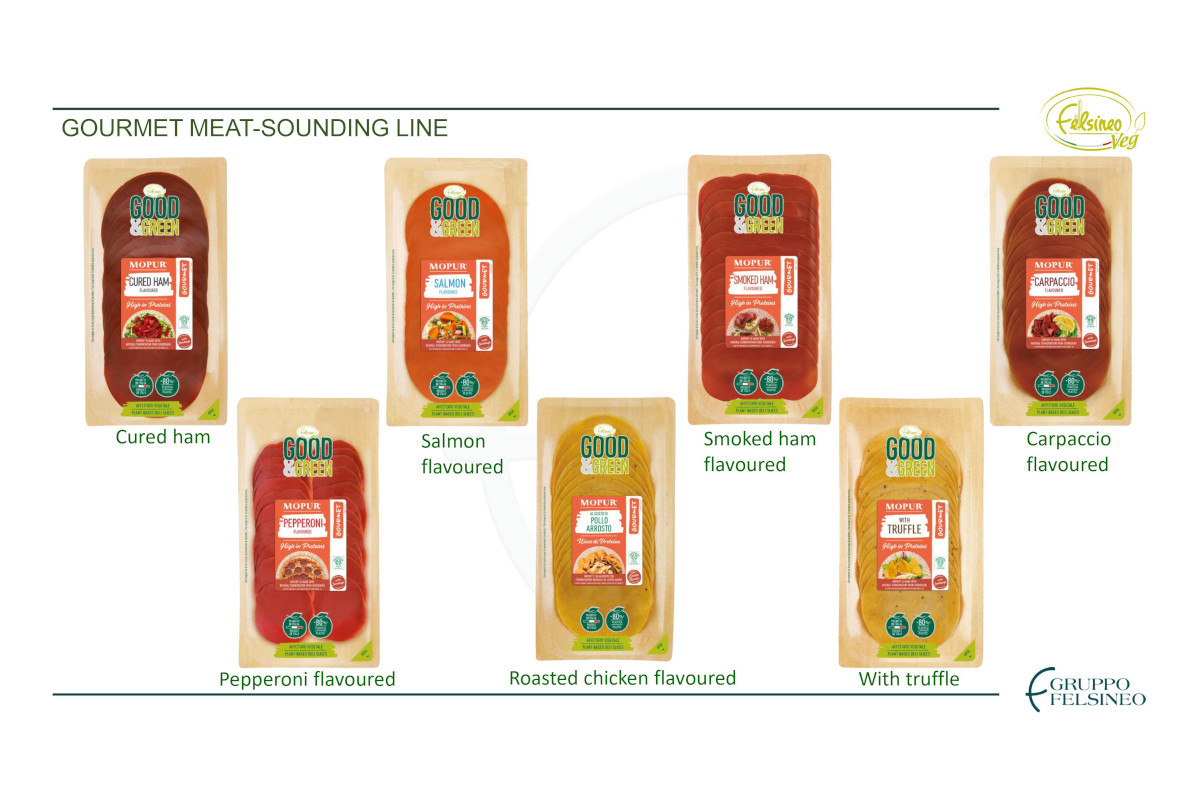 For over 70 years, Felsineo Group has been making use of specialization and experience, handed down for four generations, which led it to world leadership in the production and sale of mortadella and plant-based deli slices. Born in Bologna in 2016, FelsineoVeg has become the undisputed Italian leading company in the production of plant-based charcuterie, dedicated to all consumers who are looking for healthy and functional foods for a balanced diet, rich in protein and good in taste.
FelsineoVeg has just launched a new product line, adding some new items to its range such as Salmon-taste and Chicken-taste in the sliced range, and the plant-based Lardons – bacon-flavored in the ready-to-cook offer.
MOPUR: AN EXCLUSIVE PRODUCTION PROCESS
FelsineoVeg is also the patent holder of Mopur, a natural production process associated with an exclusive recipe based on the use of sourdough and organic flours, which guarantee its products' flavors, aromas, and texture. The sourdough allows a natural fermentation, giving the products distinctive characteristics: captivating aroma and unique consistency. Moreover, it improves the products' digestibility. The sourdough is made up of two strains that FelsineoVeg has selected and deposited in the bacterial bank in Milan:
Plantarum: belongs to the lactic bacteria family, its peculiarity is the high fermentation activity on proteins, which allows the gluten to be "digested";
Saccharomyces cerevisiae: a bacterium that works in symbiosis with Plantarum, further improving the fermentation activity.
Below are the main advantages provided by the Mopur production method:
Natural leavening
Natural fermentation
Natural cooking with hot water
Preserves the characteristics and composition of the ingredients
Few production stages, the product is only slightly transformed
© All rights reserved