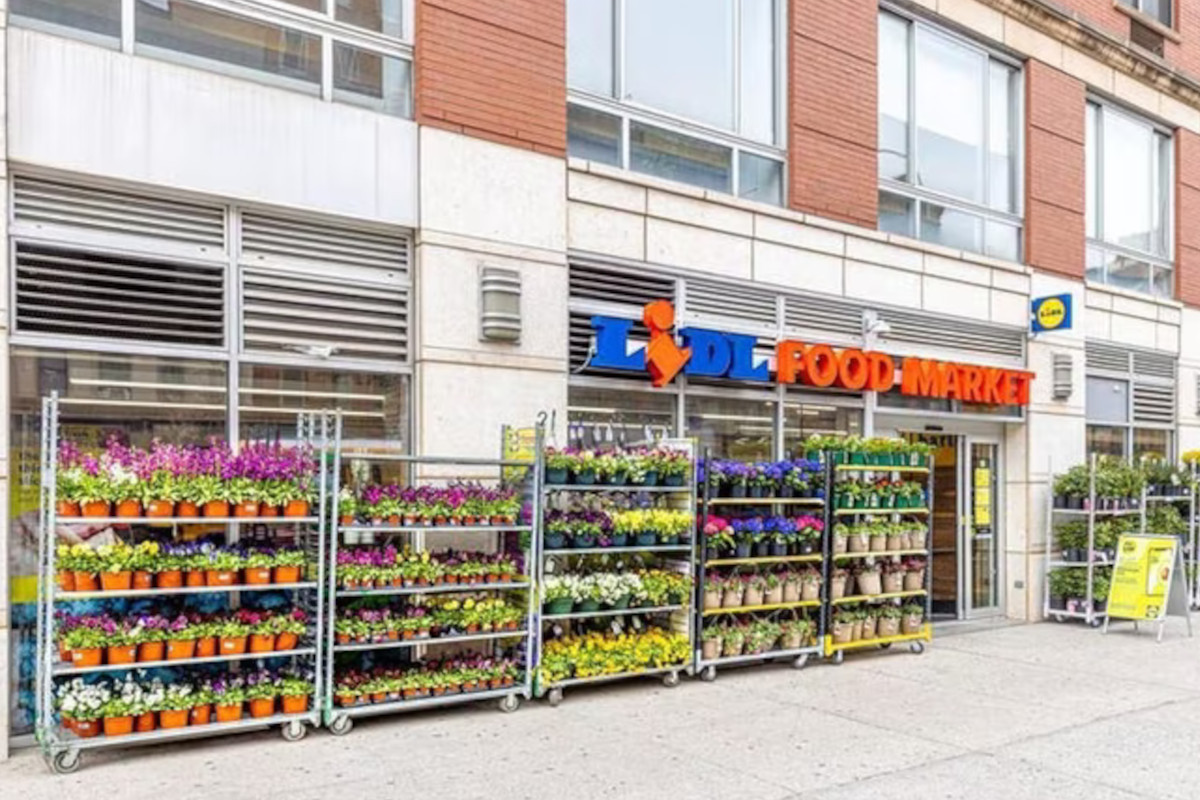 Discount Retail Chain Lidl USA (owned by the German Schwarz Group) opened an urban store in New York's Harlem. While most Lidl stores are in suburban locations, this store, on Frederick Douglas Blvd., is in a densely populated area. It is the company's first store in Manhattan and its 24th in New York State.
The store is on two levels in a high-rise building, with an expanded lower-level area. Lidl spent over US$5 million to develop the store model for this setting, and it is easy to shop. Convenience items are on the main floor while the bulk of grocery items are on the lower level. There is also a general merchandise section on the lower level.
Lidl's policy of very low prices continues to amaze, according to Discount Retail Consulting magazine. The merchandise is of high quality and often includes recognized national U.S. brands. Whether it is Angus beef for 4.49/lb. or four 32 oz. bottles of Coke for US$5, or grapes for US$0.99/lb., the low-priced specials are attracting customers.
The low prices are reinforced by a display of two shopping carts comparing Lidl's prices with Whole Foods' prices. Lidl's prices are over US$50 lower than its grocery competitor for the same items.
Discover the authentic Italian F&B on the Italianfood.net platform
Specialty foods from various countries including France and Italy, and of course Germany, are also present. A special section of the store is the bakery; it offers bread, pastries, and other items baked throughout the day.
The store is newly fitted out with an easy-to-shop layout that will mean a faster and more convenient shopping experience for customers. EPA recognized Lidl stores for their environmentally-friendly design.
Lidl operates over 11,500 stores worldwide. It is active in 32 countries and employs more than 341,000 associates. It opened its Arlington, Va. headquarters in June 2015 and opened the first U.S. store in 2017. There are now more than 175 stores in the United States.
© All rights reserved