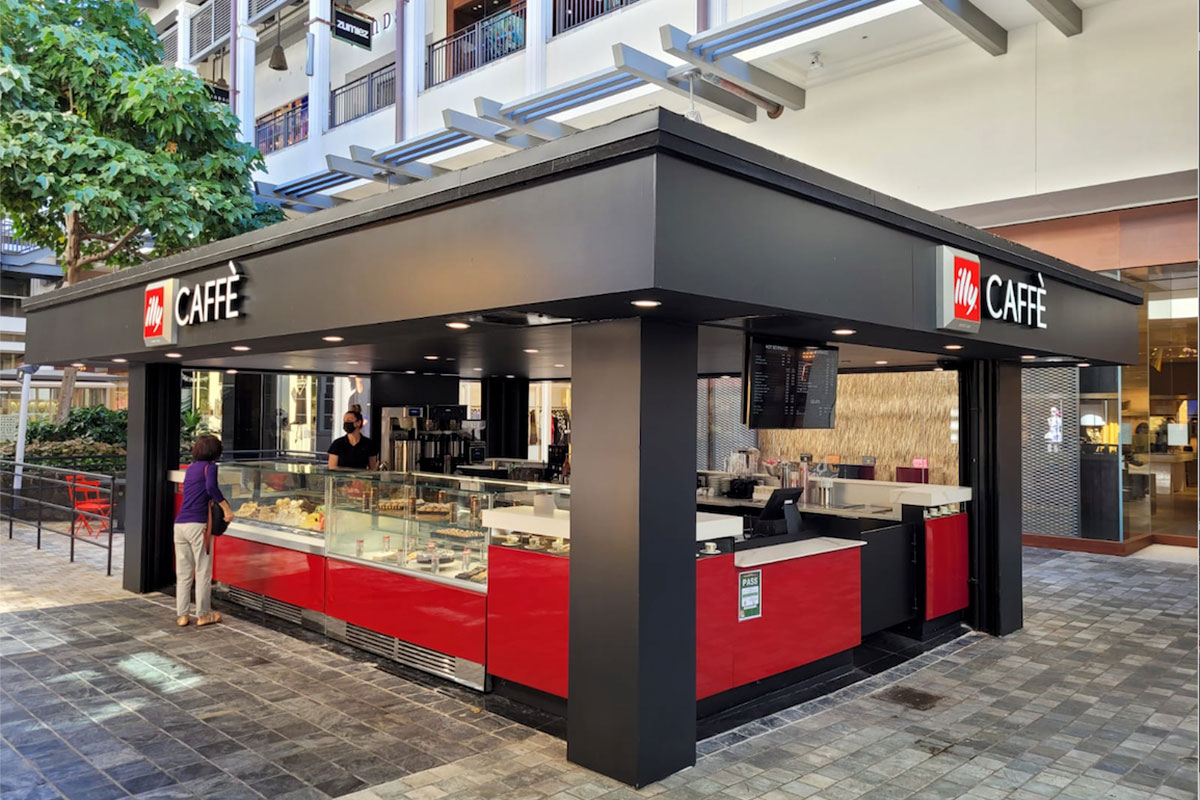 "These most recent North American illy coffee bars are located within premium shopping destinations where guests are seeking authentic Italian coffee whether by itself or paired with a pastry or savory snack along with a premium experience to match," says Mark Roth, Senior Director, Retail development and Operations at illycaffè.
FOOD QUALITY & ART AT ILLYCAFFÈS
In Honolulu, Hawaii, the new coffee bar is located at the Ala Moana Center, centrally located in a beautiful outdoor setting among top retail stores. The interior encompasses Carrara marble countertops in addition to red tables, chairs and umbrellas, a nod to illy's iconic red.
The two other locations are at the American Dream Mall in New Jersey. Inside one of the bars, guests can admire the illy art collection chandelier. There is a total of 23 branded illycaffès in the US.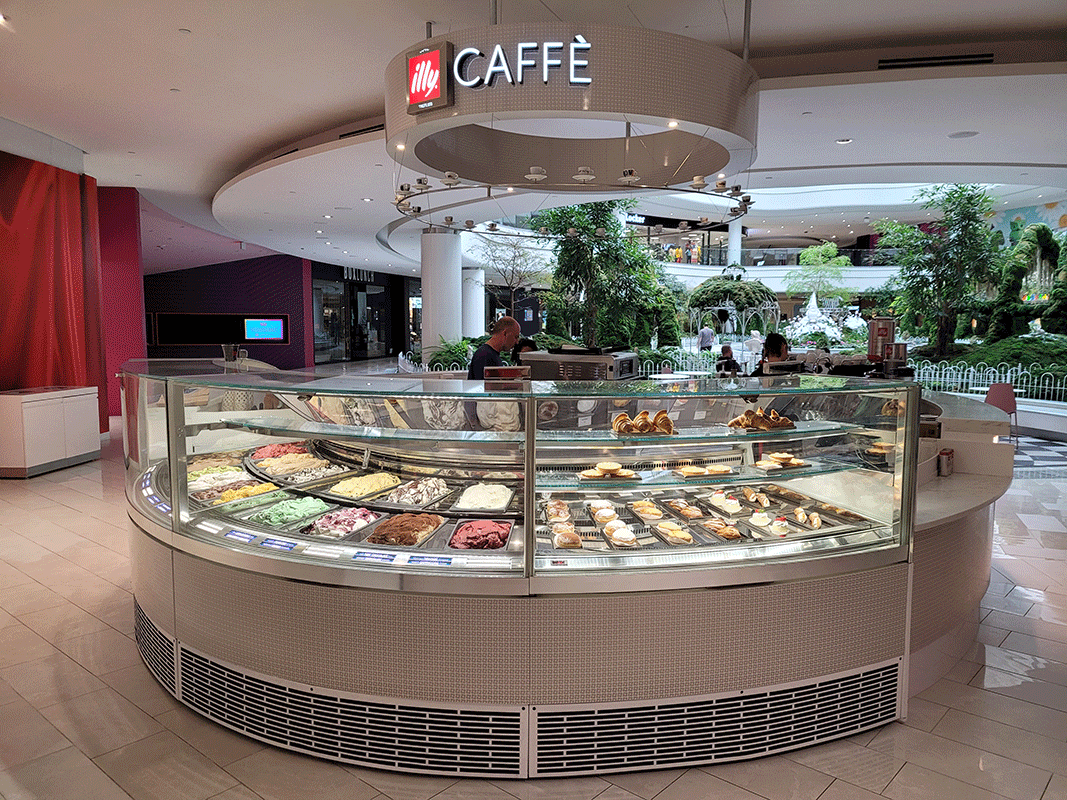 "Within these settings, illy is well positioned to attract these customers thanks to our high-quality coffee and food, beautiful aesthetic, and innovative lifestyle brand," added Roth.
The guest experience at any illycaffè bar combines hand crafted coffee drinks with art. Roth says attention to detail is focused on the bar and food service using the signature illy blend. Baristas, trained by illy's University of Coffee experts, service coffee drinks in iconic illy cups and glassware.
A MILESTONE IN COFFEE'S WORLD
Americans are consuming higher quality coffee and illy is noticing. "The coffee consumer continues to become more educated about quality and sustainability in addition to seeking out authentic experiences. This growing coffee connoisseurship benefits illy across retail and hospitality sectors thanks to our heritage and dedication to offering the greatest coffee to the world" says Roth.
Everyday 8 million cups of illy coffee are serviced around the globe. Illycaffè produces a unique 100% Arabica blend. Today, there are 261 illy single-branded shops in over 40 countries around the world. In 2020, the company had a turnover of € 446,5 million.
Discover more about the Italian coffee company on Italianfood.net platform.
© All rights reserved