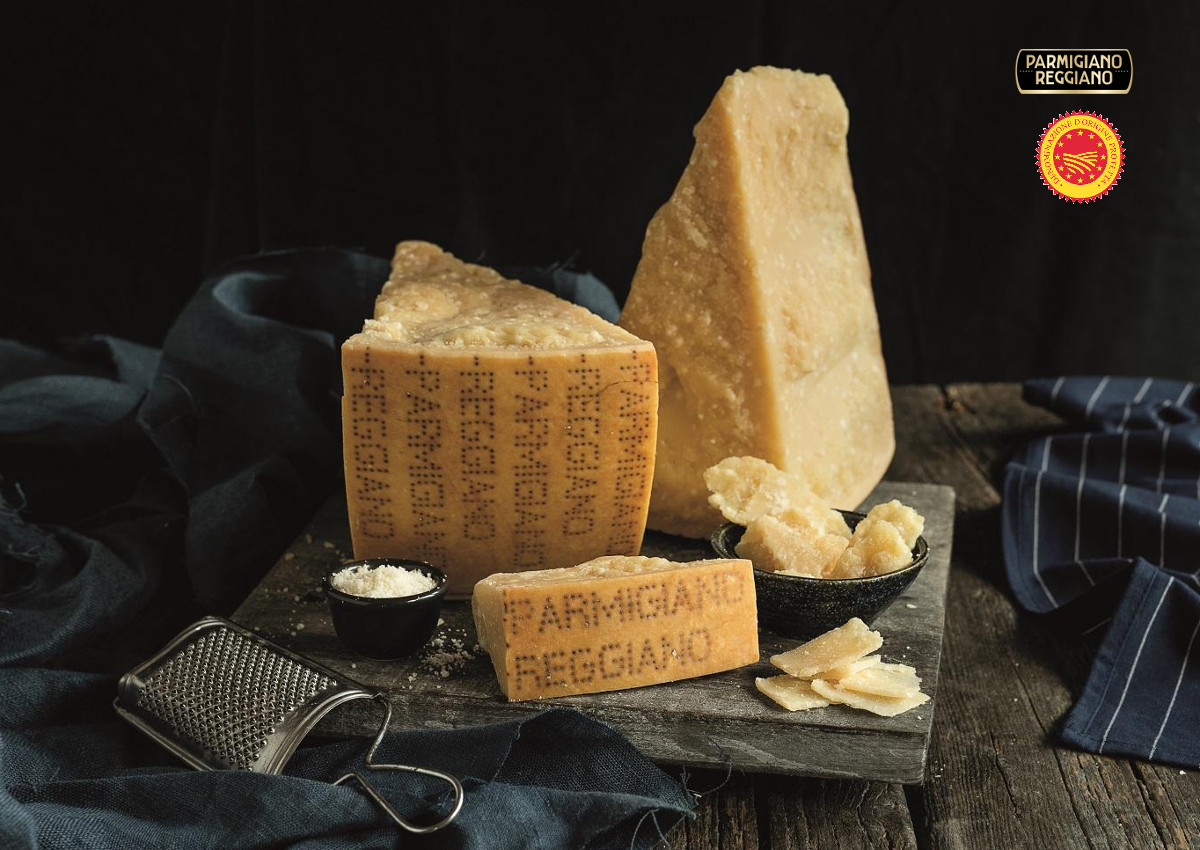 The balance sheet of the Parmigiano Reggiano PDO system showed an increase in production of 54,498 cheese wheels in 2019: +1.47% compared to 2018. Parmigiano Reggiano PDO closed the year with a total production of 3,754,193 wheels (compared to 3,699,695 in 2018). Revenues therefore increased: € 39,807,305 compared to € 35,452,548 in 2018.
Despite the growth in sales volumes in the large-scale retail trade, the wholesale prices of Parmigiano Reggiano PDO have recorded a significant drop in recent months. The positive trend that had characterized the last three years had in fact been reversed in October 2019, coinciding with Brexit and the introduction of the US administration's additional duties.
Click here to discover the authentic Italian cheeses on Italianfood.net platform
The downturn worsened due to the Covid-19 health crisis which has led to a drop in export sales and the closure of the Horeca channel. Moreover, the general growth in production – and the consequent drop in prices – has affected the hard cheese sector in Italy. In the last ten years, the overall production of Parmigiano Reggiano PDO and Grana Padano PDO increased by 1.9 million wheels (+ 31.5%).
THE FUTURE
"Our future is increasingly conditioned by events occurring outside Italian borders – said the president of the Consortium for the protection of Parmigiano Reggiano, Nicola Bertinelli -. If we consider the 2019 price lists as a reference, it is estimated that the price reduction at the origin is about 40%. A contraction in margins that worries the dairies that, in past years, have experienced a good period both in terms of production and prices."
THREE ACTIONS TO REBALANCE THE MARKET
The Consortium has then purchased 320,000 cheese wheels from its 335 member dairies (160,000 in the last four months of 2019 and 160,000 in the first four months of 2020) in order to reduce the supply and support the quality selection;
The wheels will be stored in warehouses, left to mature and progressively returned to the market when it will be possible to obtain a remuneration appropriate to the product quality;
The Consortium will also be able to count on the measures provided for by the Italian government;
Click here to discover the Parmigiano Reggiano PDO's protection Consortium member companies
THE ATTENTION TO MODERN CONSUMERS
"We are working – says Bertinelli – so that the Parmigiano Reggiano PDO supply chain can be placed on a strong, long-term growth path, paying attention to the new dynamics that condition the choices of modern consumers: animal welfare, sustainability, and safeguarding the community that is inextricably linked to our product."
© All rights reserved