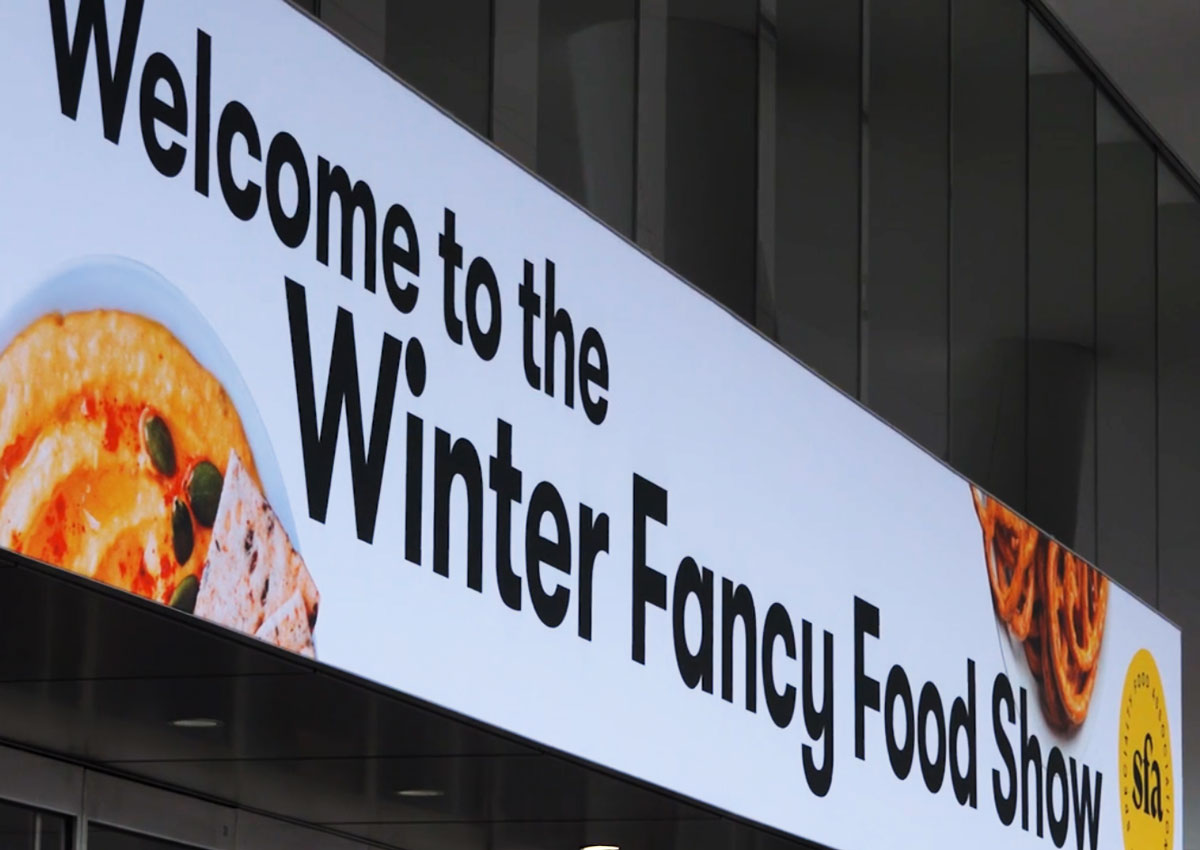 Gathering in the gambling capital of the world for the first edition of America's largest specialty food show since the start of the pandemic, Italian food producers and buyers raised the stakes against the odds of supply chain and inflation to keep a firm hand on the US market.
"It has been an incredibly challenging last couple of years for both of us, here in the US and also in Italy, amid supply chain issues," said Bill Lynch, President of the Specialty Food Association that organizes the Winter Fancy Food Show, which this year moved to Las Vegas from San Francisco. "One of the most important things for all of us is to get back to some sort of normalcy, and that begins with getting together here at the Fancy Food shows, in person," Lynch said.
WATCH HERE THE FULL INTERVIEW TO BILL LYNCH
Italy was the largest country represented in Las Vegas by the number of exhibitors and floor space, explained Donato Cinelli, President of Universal Marketing, the exclusive agent of the SFA for Italy. "This edition attracted new companies that before would not come to this type of shows," Cinelli said, referring to e-commerce players. He said he expects more than 300 Italian companies to participate in the Summer Fancy Food Show in New York (June 12-14).
WATCH HERE THE FULL INTERVIEW TO DONATO CINELLI
Supply bottlenecks, soaring raw material prices and a "Made in America" strategy played by both the Trump and Biden administrations continue to pose risks to the positioning of imported authentic Italian products despite a strong recovery from the worst of the pandemic.
Exports of Italian food and beverage to the US rose 21.4% in value in the first 10 months of 2021 compared to the same period of 2020, according to data from the US Department of Commerce analyzed by the Italian Trade Agency. The levels reached at the end of 2021 met and exceeded those of 2019. Italy remains the top US supplier of products like pasta, olive oil, cheese and wine.
Cautiously optimistic operators expressed concerns about the soaring costs of raw materials, logistics and transportation. "The next two years will be crucial to reaffirm Italian food's retail market share in the US," said Leo Nucera, Sales and marketing director at Agritalia, Italy's leading provider of complete private label programs for top US retailers including Whole Foods Market, which awarded it as Supplier of the Year in 2011, 2019 and 2020. "It is necessary to work with institutions and industry players to create new synergies while strengthening the existing relations and preserving the US market share that Italy has built over the years," the manager added.
COMPANIES ARE BETTING ON INNOVATION
"A true advantage can only come from a smart logistics model that brings together efficiency and competitive advantage," said Nucera, whose company has developed the Automated Replenishment Program system, an advanced logistics solution to optimize freight consolidation.
Brands like Salov's olive oil maker Filippo Berio, which has a strong 30% market share on the east coast, are looking to further expand their reach through new products and a new organization. "2022 is a very important year; we are preparing a new distribution and new products." said Dusan Kaljevic, Deputy CEO of Filippo Berio USA.
WATCH HERE THE FULL INTERVIEW TO DUSAN KALJEVIC
The US is a net importer of olive oil. Consumption from stay-at-home consumers remains higher than pre-Covid levels and restaurants are reopening, explained Marco De Ceglie, Chairman of the North American Olive Oil Association and the CEO of Filippo Berio USA. "However, it's not going to be a very easy year because global production is below average and prices of raw materials, as well as packaging and transportation, will remain elevated in the US. We will see a positive impact on volumes for all operators but less so on margins," De Ceglie said.
WATCH HERE THE FULL INTERVIEW TO MARCO DE CEGLIE
© All rights reserved