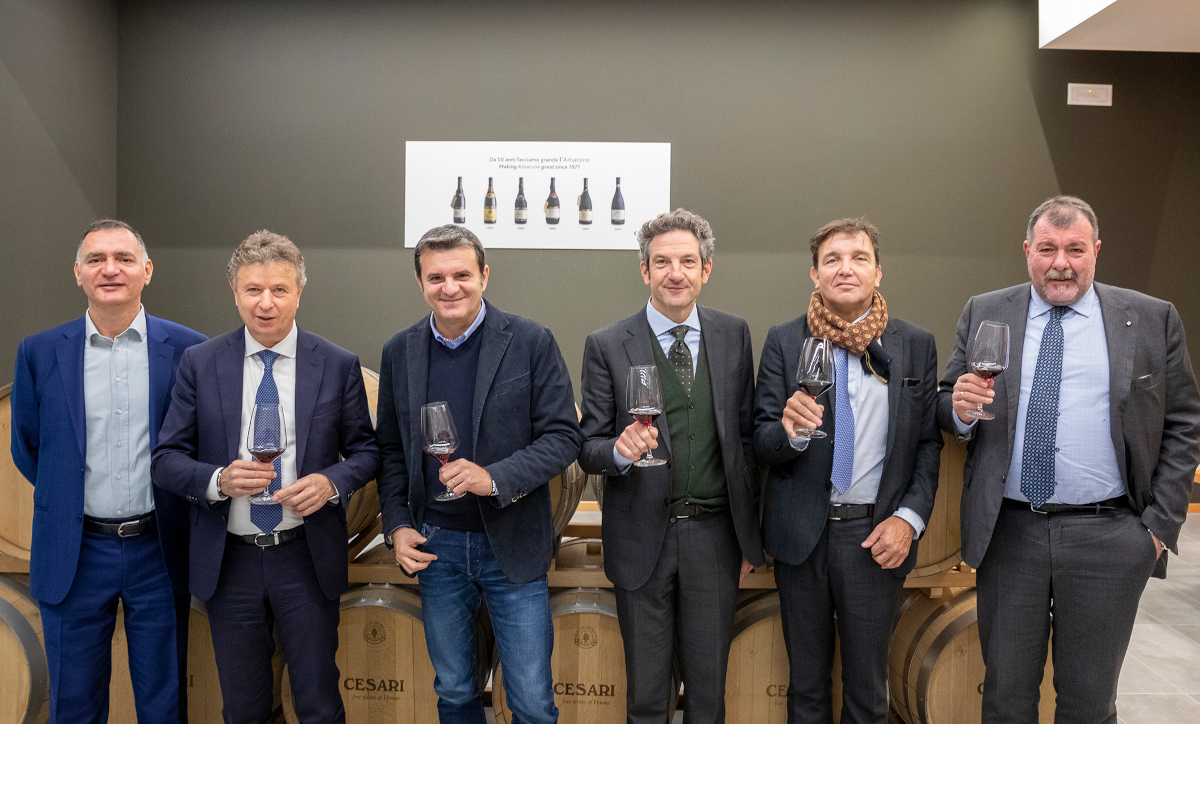 Gerardo Cesari, the historic Veronese winery founded in 1936 and owned by Caviro Group since 2014, opens a new winery in Fumane, in the heart of the Valpolicella Classica area in the Veneto region. Dedicated to the drying, pressing, and fermentation of Amarone and Ripasso wines, Gerardo Cesari's new winery was built thanks to an investment of about 20 million euros and will reach a production volume of 4 million bottles per year.
The new winery includes a state-of-the-art vinification cellar, in order to make wine directly on site, and an underground storage cellar capable of holding up to 5 vintages of Amarone. The structure is completed by a bottling warehouse, two tasting rooms, and an elegant store designed and furnished with the distinctive elements that recall the territory. Starting from the elegant semicircular displays in wood and iron, which remind the Arena of Verona.
INVESTING IN THE TERRITORY
"The new Cantina di Fumane combines tradition and innovation. An example of how to combine environmental sustainability with economic sustainability, with attention also to the landscape from an aesthetic and architectural point of view," said the Undersecretary of the Italian Ministry of Agriculture Gian Marco Centinaio during the inauguration. "The important investment made by this historic winery can only consolidate its position in Italy and abroad, helping to promote high-quality Made in Italy throughout the world and to make the fine wines of Verona and Valpolicella increasingly known".
"The Nuova Cantina di Cesari represents an act of trust towards the future, the territory, and the people," says Carlo Dalmonte, President of Caviro Group. "We decided to invest 20 million euros. A significant commitment to creating a cutting-edge project, perfectly integrated into the heart of Valpolicella, which would focus on the quality of Cesari products while fully respecting resources and the environment. Sustainability and enhancement of what comes from the earth are the great pillars on which our project stands."
© All rights reserved