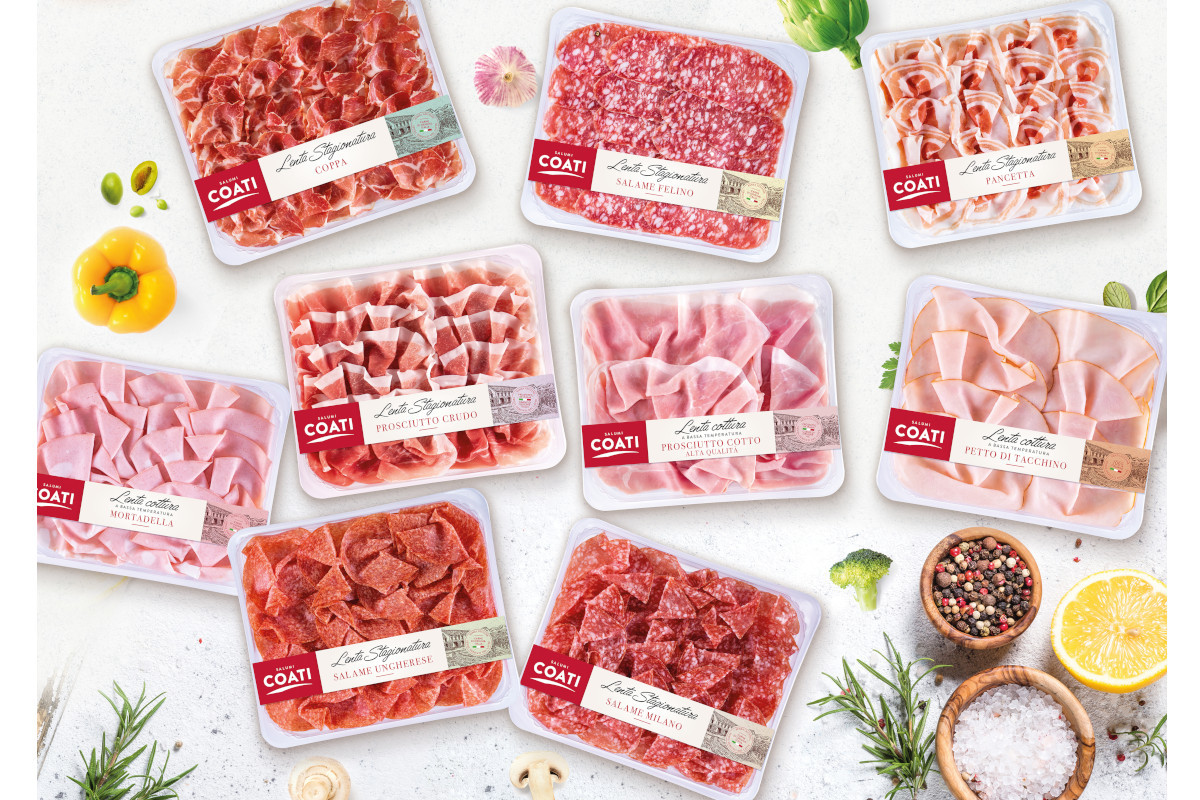 The Italian company specializing in charcuterie, Salumificio Coati, is back to presenting its products of excellence in person. To do so, the company has chosen Tuttofood 2021, the important B2B trade show just ended in Milan devoted to the entire Italian agri-food chain. The premium cold cuts that the Coati family makes, with a technique that has been carried on for generations, were among the protagonists.
At the stand, it was possible to discover the Coati Lenta range, also in trays. The top line Salumi Lenta Coati is now available in references that are preferred by the free service: practical, manageable, and safe solutions that allow customers to enjoy salumi with an exceptional flavor while respecting the original recipe.  
"TuttoFood was the ideal showcase to resume our activities in person also in Italy," says Massimo Zaccari, Commercial Director of Coati charcuterie. "A long-awaited appointment after almost two years of the pandemic. Expectations were very high and they were not disappointed. Selected buyers from more than 70 countries were able to get to know the best of Italian food, including our products".
COATI LENTA
The best traditions are handed down from generation to generation. And this is how the Coati family keeps the secret of Lenta, in a family art – that of producing cured meats – always in step with the times. Cooked ham and turkey breast are patiently processed with a technique that requires cooking for about 25 hours, at low temperature, just as it used to be done in the past, and with the same tenacious patience. The same can be said for Lenta Stagionatura: salami, bacon, raw ham, and coppa are prepared according to tradition, in a natural way, and with the "right amount of time". The philosophy of Lenta is in fact enclosed in time, as it is only with a calm that everything acquires a unique flavor.
Coati Lenta is the flagship line for the company located in the heart of Valpolicella (Veneto region), led by the family that founded it and that today has reached the fourth generation, represented by siblings Beatrice, Giampaolo, and Federica Coati. 
© All rights reserved