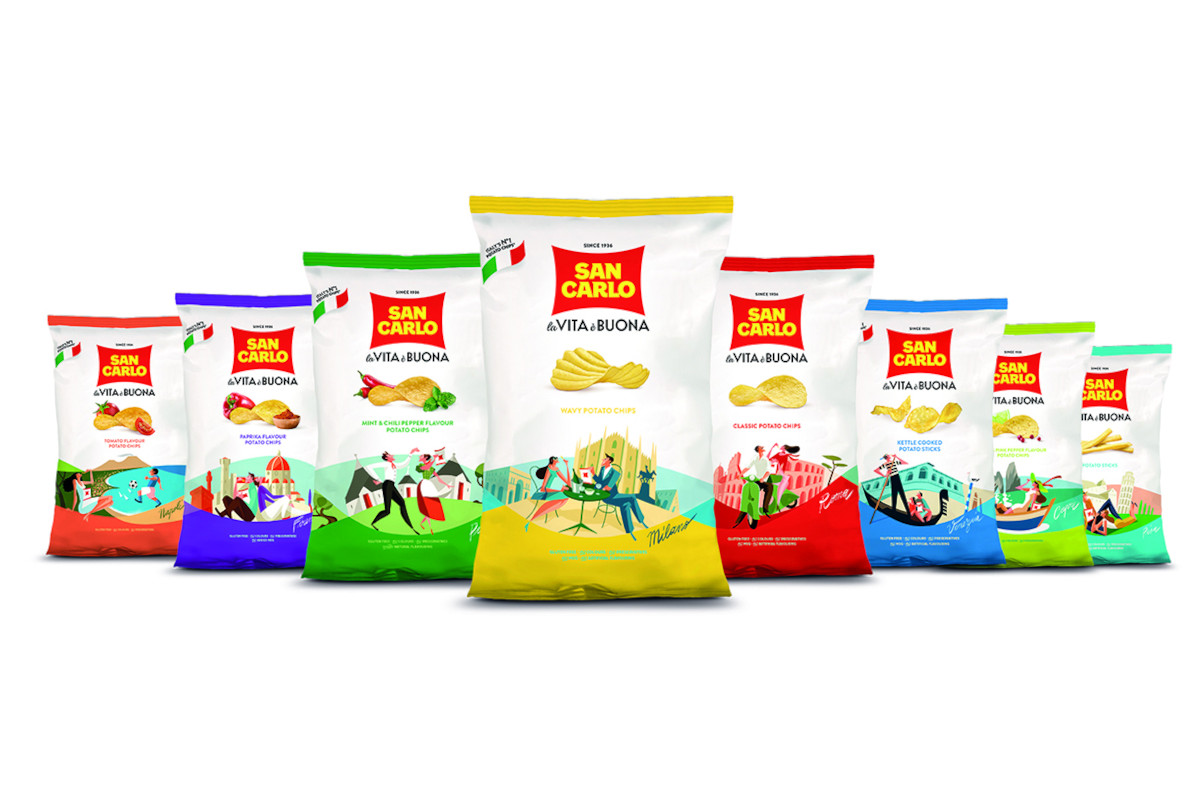 San Carlo, the Italian leading company in the chips & snacks market, presented "Life is good" during the 2021 edition of the Cibus trade show. It is a new positioning of the international range that underlines the Italian character of the most intense tastes and flavors. The absolute protagonists were the new packs, completely renewed in their graphic design, with a central role assigned to taste and ingredients communicated through color and illustrations.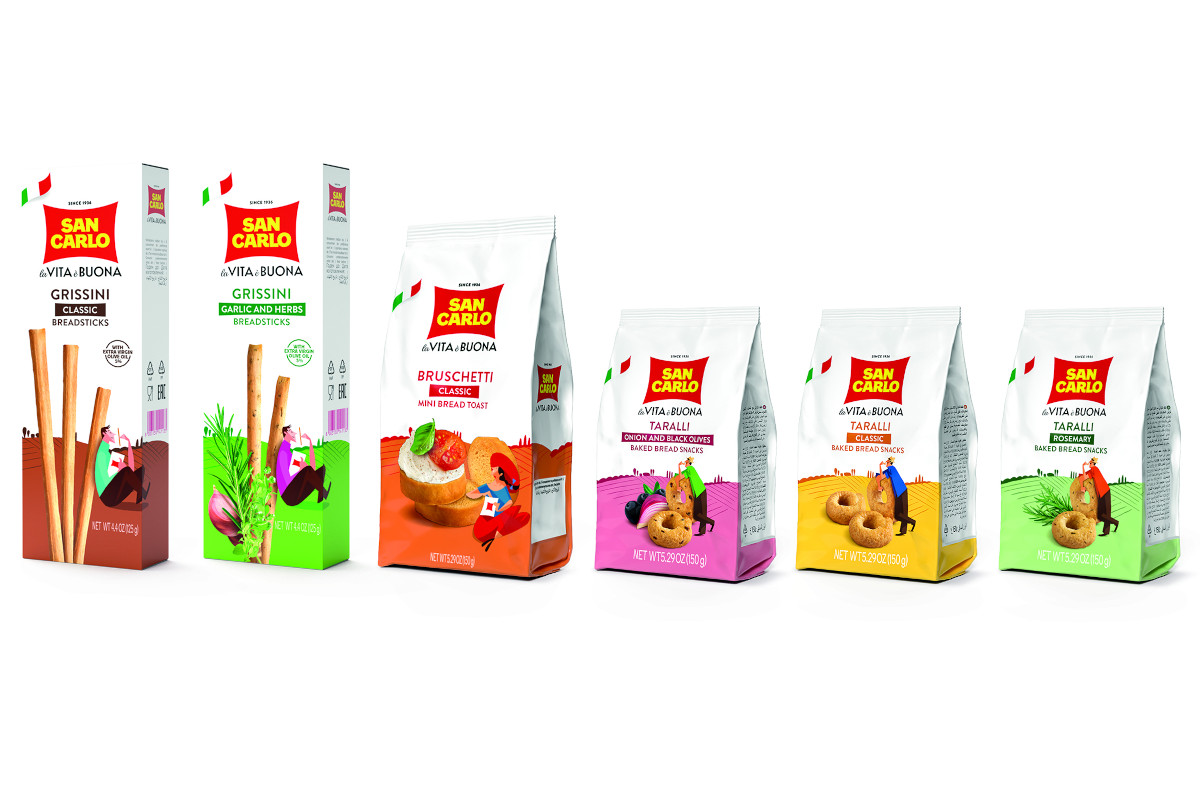 Each product is associated with the most iconic Italian locations that are famous throughout the world. This journey celebrates the Mediterranean atmosphere of Italy, going to Pisa, Sicily, Venice, Naples, Milan, Capri, Tuscany, Rome, Puglia, Portofino, Lake of Como, and Florence. The restyling of the pack is made unique and emphasized by the lively and colorful illustrations of the artist Riccardo Guasco, who depicts moments of consumption related to the most typical atmospheres of each place, such as the aperitif in Milan in Piazza del Duomo or the Dolce Vita in Rome. Thus making it possible to discover breathtaking views of iconic monuments with all the taste and beauty that is hidden in the Bel Paese.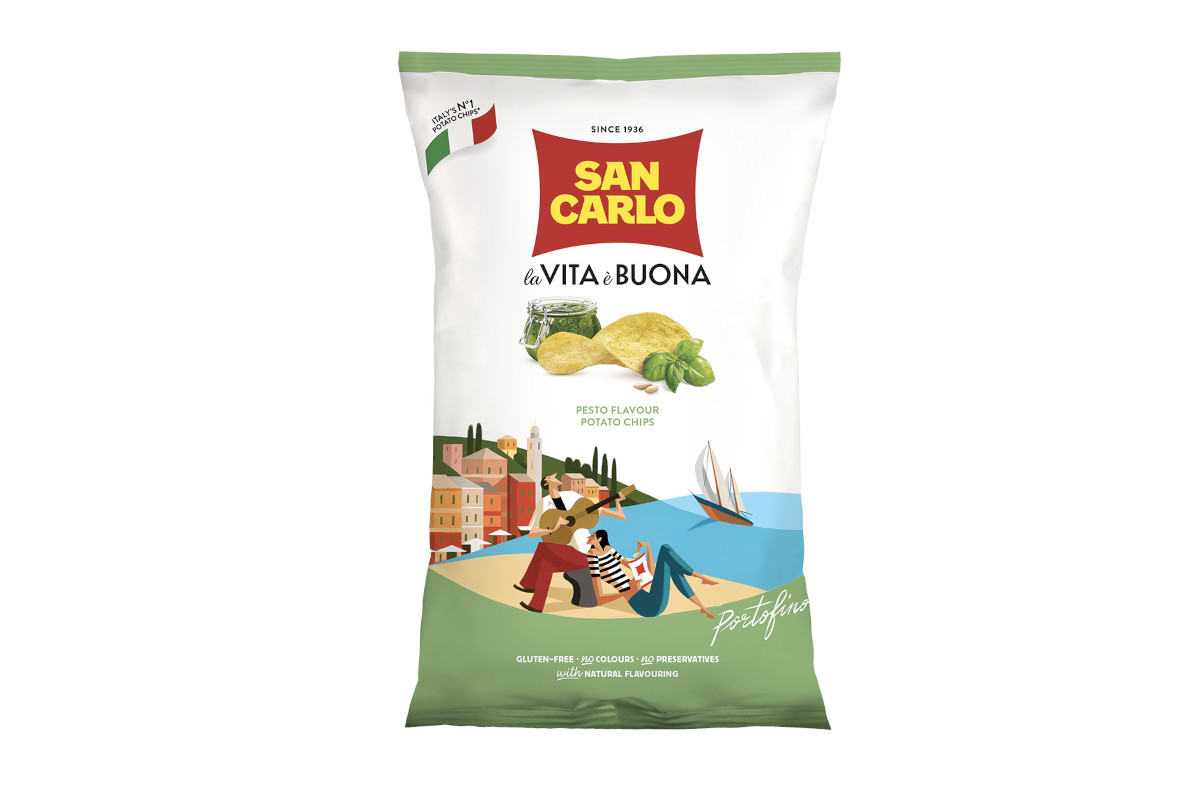 PESTO-FLAVORED CHIPS
The Pesto-flavored chips are the absolute novelty, specifically developed for the international range and characterized by the original flavor and enveloping aroma of one of the most famous and worldwide appreciated Italian sauces. Tasty, crunchy, fragrant, and perfect for a special aperitif, the new Pesto-flavored chips – made with natural flavors like all the chips in the range – are gluten-free, colorants-free, and preservatives free. The pack features an illustration of Portofino, an icon of the beautiful Liguria region which is home to pesto sauce.
© All rights reserved