San Carlo Più Gusto line brings high quality, originality and style in the potato chips world, seducing sensation-seeker consumers with a unique sensorial experience through an unexpected flavor explosion. San Carlo presents Ginger and Mint & Chili Pepper flavor chips for new trendy cocktails and exotic food recipes. It's an intriguing and unpredictable organoleptic impression made by the freshness of the mint combined with the lightly spicy and hot chili pepper note. Più Gusto Ginger, satisfying a taste addicted target looking for new trends, is an experiential pleasure thanks to the lightly tangy fresh note of the ginger powder leaving a bit of freshness and pungent sensation to consumer's palate. The unconventional companion of cool cosmopolite drinks and trendy Italian aperitifs like Spritz.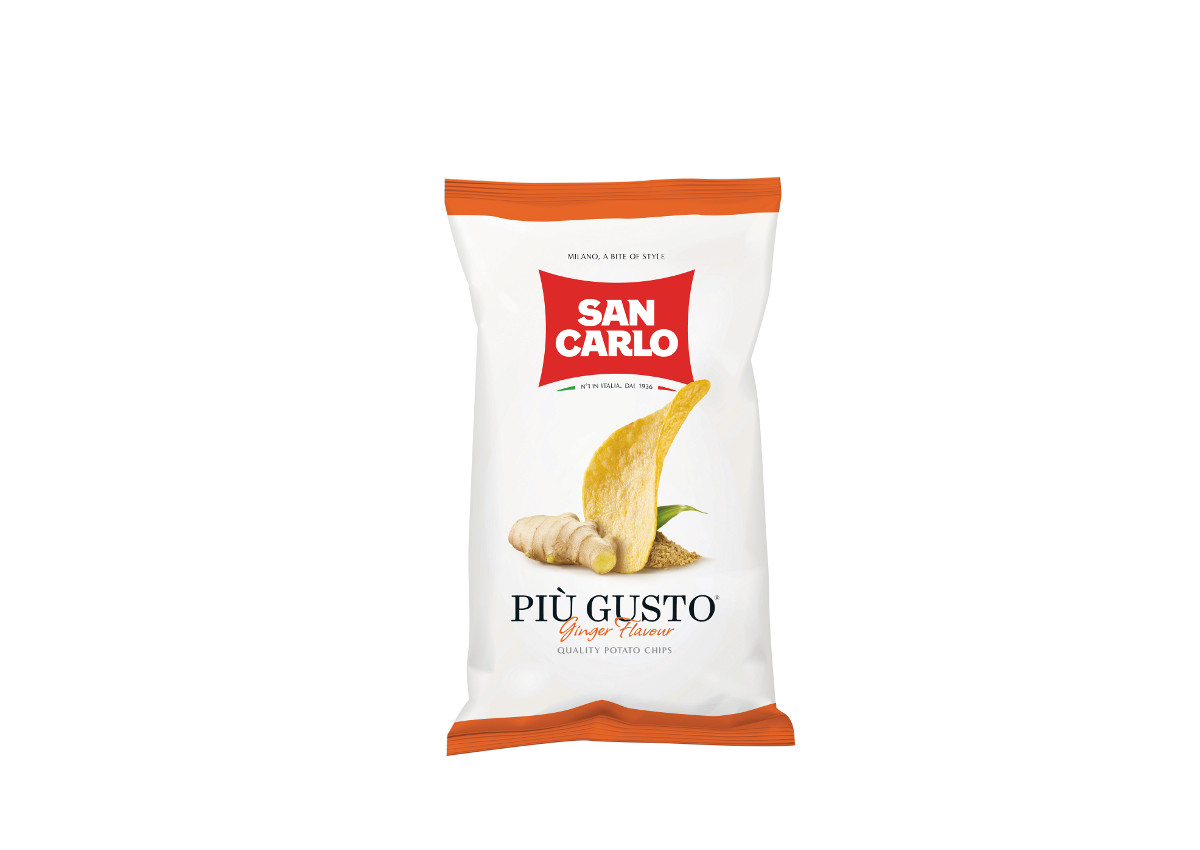 Innovative technologies
San Carlo has introduced innovative production technologies to make light, crispy and gluten-free potato chips. Potatoes are gently washed, cut in regular shapes, fried and dried in a steam room to eliminate excess oil and fat. A dedicated new pack for international markets is made in a protective atmosphere to ensure that the product is always fresh, crunchy with a flavor of authenticity, and with a shelf life of one year. The new distinctive and premium design keeps its unique characteristic of a white mat colour layout allowing San Carlo chips to stand out at shelf.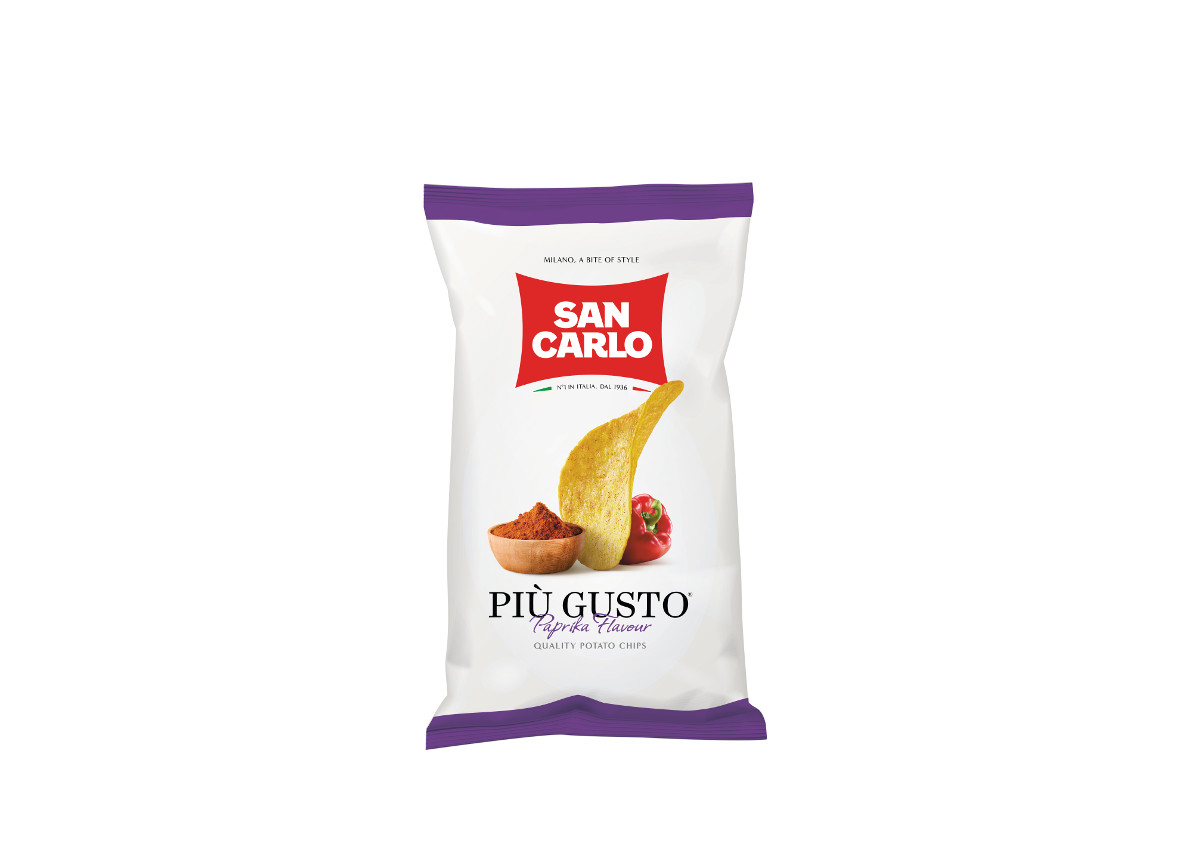 The company history
Founded in Milan in 1936, San Carlo reinvented the snack industry by frying delicious crispy potato chips and delivering them by bike and Fiat "Topolino" cars. Today, the family-owned undisputed Italian leader San Carlo produces one million packs per day. The company reaches over 225,000 points of sale in Italy and 22 million consumers through 2 central warehouses and 169 depots. San Carlo is ready to increase its international presence with products of the highest quality standards thanks to a controlled production cycle.
© Riproduzione Riservata