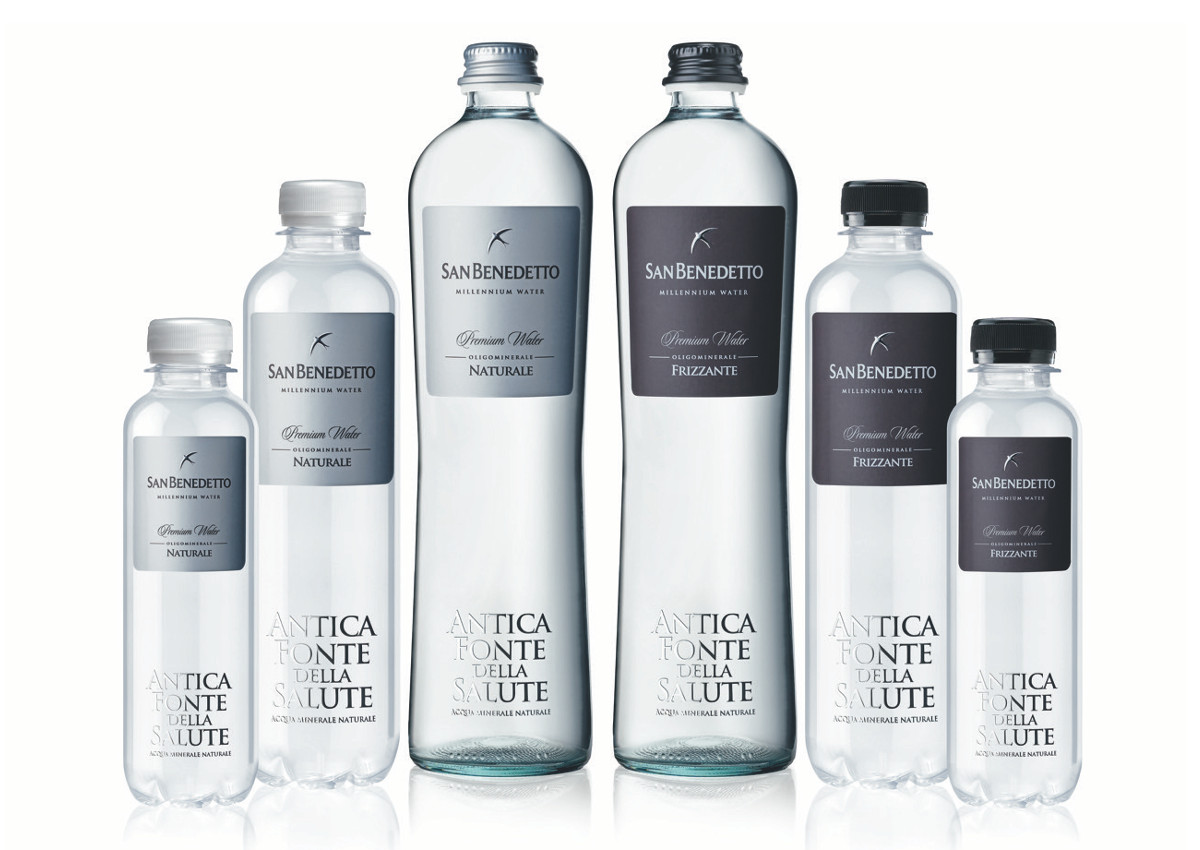 Italy's mineral water leading company San Benedetto has been included in the Register of historic brands of national interest, an institutional tool created by the Italian Ministry of Economic Development to protect the industrial property of historic Italian companies all over the world. Thanks to this recognition, the brand will be able to use the "Marchio storico di interesse nazionale" (historic brand of national interest) logo for commercial and promotional purposes.
A 65-YEARS COMPANY
"Being among the historical brands of national interest makes us very proud and testifies to the historical value of our company. In 65 years of history, our link with the territory and its culture have always been founding principles" – says Enrico Zoppas, president and CEO of Acqua Minerale San Benedetto.
The group's first mineral water bottling plant opened in Scorzè, in the province of Venice, in 1956. In 1959 the Zoppas family acquired the majority of the company and then took over the entire stock at the end of the 1960s. In 60 years, the guidance of Enrico Zoppas has led San Benedetto to become an excellence in Italy and in the world through a path of growth in the name of innovation and environmental sustainability.
© All rights reserved