The Italian beverage company San Benedetto launches its wide range of organic beverage products, designed for consumers who like a healthy and environment-friendly lifestyle. The line is called "Organic Bio" and it comprises a range of natural fruit juices. Selected raw materials and strict controls of all the organic production chain – guaranteed by San Benedetto's extensive experience – are the basis for products' quality. The "Organic Bio" line is available in three different flavors: Peach, Apple, and Pear, in a 0.40L pack.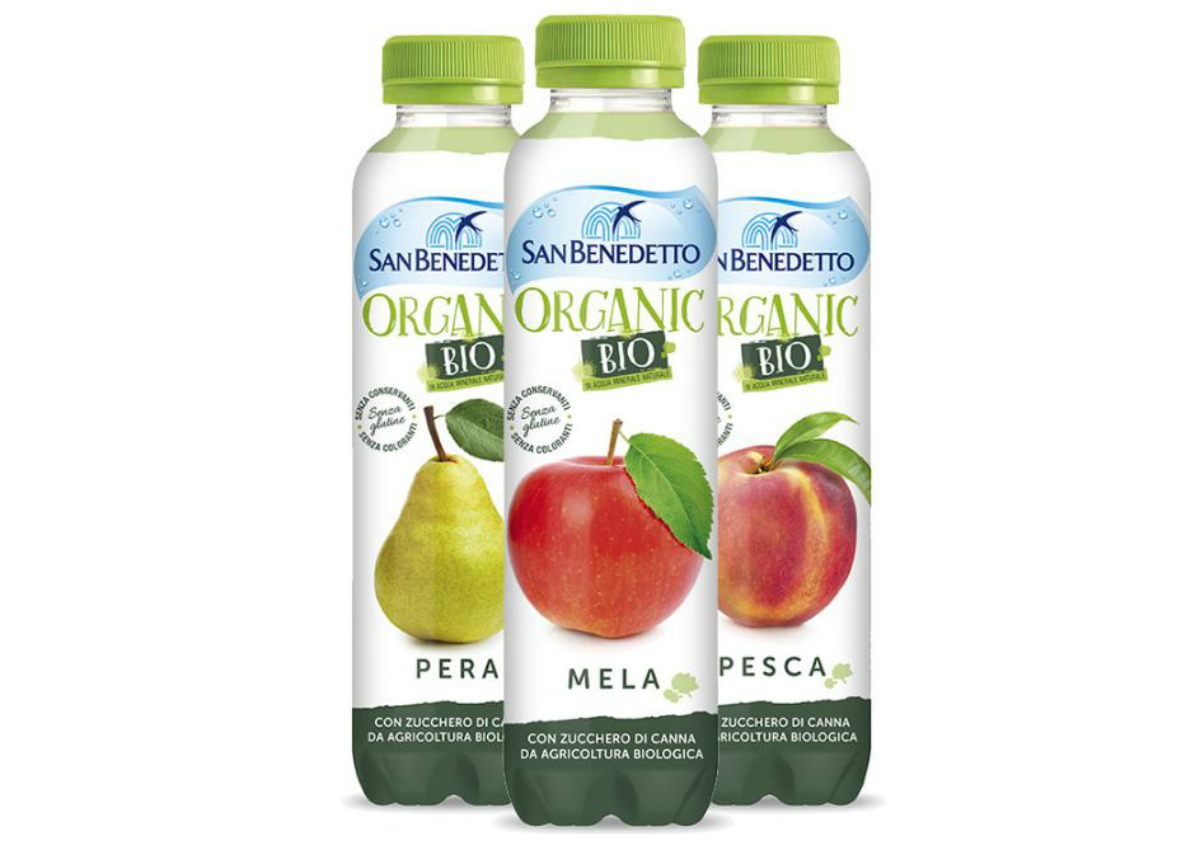 Sports drinks
Energade BIO is a brand new drink in the world of sport drinks. Available in a 0.5L pack in two original flavors – Lemon Lime with Aloe and Red Fruit with Goji – it's made with high quality ingredients among which organic sugar and natural aromas and it's coloring free and preservative free. The whole Energade range has been subject to a pack restyling which highlights how this is a mineral water based drink, suitable for reintegrating the mineral salts and quenching the thirst after any physical activity.
Iced teas
Thè BIO (organic tea) San Benedetto is an innovative iced tea line made with organic ingredients like cane sugar. In addition to traditional flavors such as Lemon and Peach, San Benedetto presents the new Thè Verde Bio con Zenzero e infuso di Bacche di Goji (Organic green tea with ginger and Goji berries' brew), in a 0.40L pack. For the Peach and Lemon flavor, a 0.65L family pack is also available.
Baby Bio
San Benedetto Baby BIO is a product line with organic ingredients and 30% of fruit pulp specifically made for children. It's available in three flavors: Apple, Pear, and Peach. The pack graphics have also been renewed. They are displaying the famous blue gnomes from Sony movie picture "I Puffi – Viaggio nella Foresta Segreta" ("Smurfs: The Lost Village"). The 0.25L bottles are particularly suited for children, who can enjoy themselves while drinking. The pull & push cap, for instance, could be a fun way to consume the drinks.
© All rights reserved