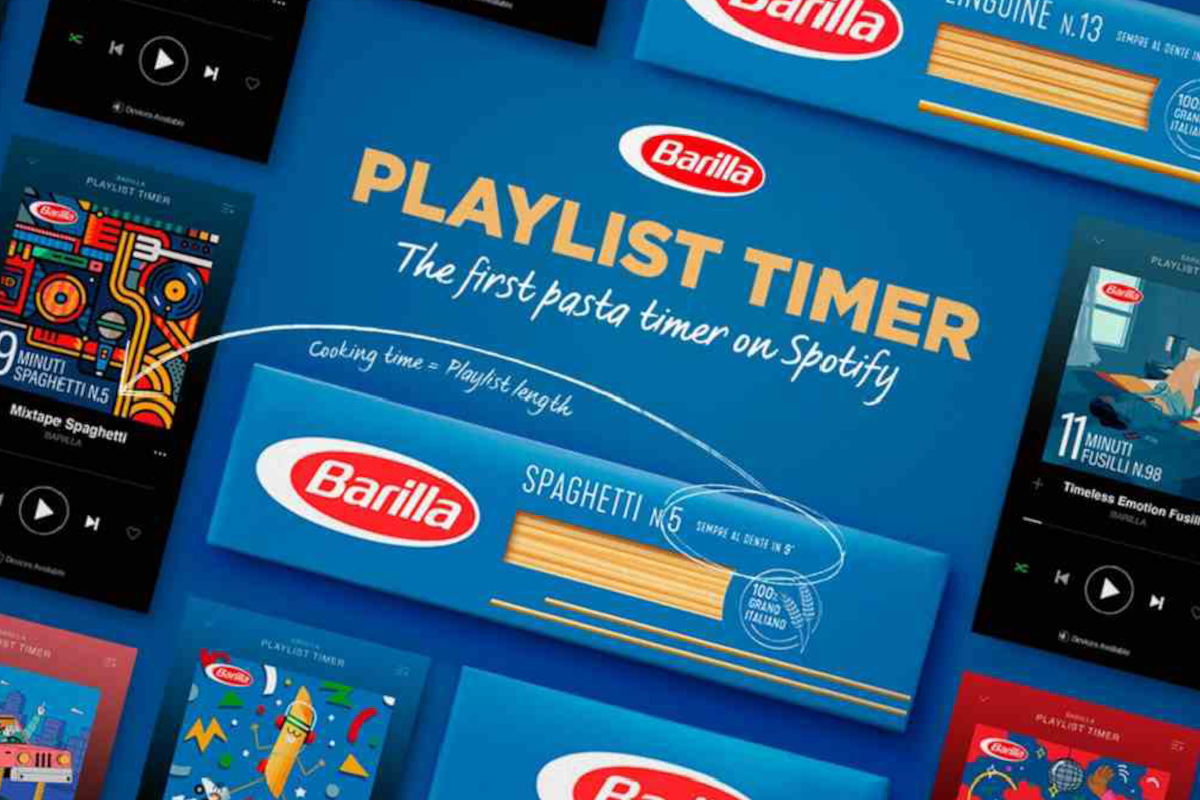 Italy's pasta brand Barilla and its agency Publicis Italy have collaborated with Spotify to create Playlist Timer, a series of eight playlists timed to the perfect cooking times for a variety of different pasta shapes.
There's Mixtape Spaghetti, Boom Bap Fusilli, Pleasant Melancholy Penne, Moody Day Linguine, Top Hits Spaghetti, Best Song Penne, Timeless Emotion Fusilli, and Simply Classics Linguine, that span pop, hip-hop, indie, and classic hits, and are available to anyone on Barilla Italia's profile on Spotify.
"This is a tribute designed for all those who understand cooking as a form of art and entertainment, and who can thus take advantage of the minutes of cooking to listen to good music and entertain themselves" – says the world renown Italian company in an official statement.
© All rights reserved