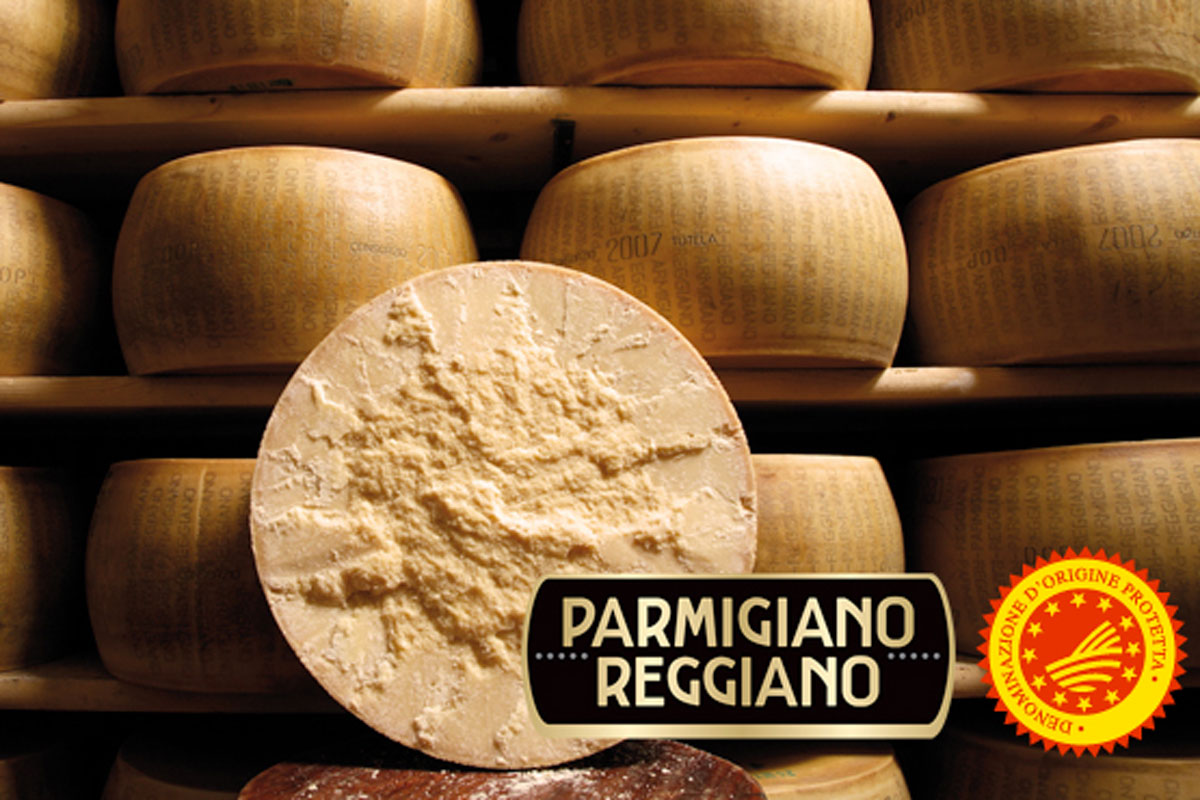 Despite the emergence of the global coronavirus pandemic and the resulting uncertainties on international markets, Parmigiano Reggiano PDO closed the first half of 2020 with a positive sign both in Italy and abroad.
While in Italy the overall increase in sales was +6.1% (34,200 tons compared to 32,000 in the previous semester), exports grew double digit (+11.9%). In the first six months of 2020 more than 27,000 tons of product have crossed the Italian borders to reach tables all over the world according to data by Consortium for the protection of Parmigiano Reggiano.
Click here to discover the authentic Italian Parmigiano Reggiano PDO and seasoned cheeses on Italianfood.net platform
Also the current year is proving to be an exceptional year that is changing the export distribution of the Italian 'King of Cheeses'. In the first half of 2020, the top importing market was Germany (19.6% share of total exports), followed by France (19.5%) – until now the first market after Italy – the USA (18.2%), the UK (13.5%) and Canada (5%).
In Europe sales grew overall by +12.5% with significant increases for the Netherlands (+31.6%), Belgium (+31.3%), Germany (+16%), the UK (+15.1%), and France (+7.2%). The same can be said for non-EU countries, with positive performances in Canada (+153.9%), the Gulf Area (+50.5%), China (+37.2%), and Norway (+35.8%). Foreign buyers purchased mostly portioned and grated cheese, with an increase of +14.7% and +14.2% respectively.
THE PROTECTION CONSORTIUM SUPPORTING EFFORTS
"Even in this time of crisis and uncertainty the market has rewarded us. The data show that a strong and well positioned brand has been the best vaccine to stem the commercial impact of coronavirus" – says Nicola Bertinelli, president of the Consortium for the protection of Parmigiano Reggiano PDO. "Parmigiano Reggiano PDO performed very well in terms of sales, even if it is also suffering from an oversupply that has caused a drop in prices and a consequent reduction in profitability for our member companies. We are working hard to respond promptly to the crisis. The Consortium will buy from its 335 dairies up to 320 thousand cheese wheels to rebalance the market. These will be stored in warehouses, left to mature for a longer period of time and progressively put back on the market" – Bertinelli says.
© All rights reserved