According to ASSICA elaborations on ISTAT data, from January to September 2019 exports of Italian cured meats reached 133,991 tons (+0.3% on the same period of 2018) for a turnover of 1,134 million euros (-0.1%).
The overall performance of the sector was affected by the significant increase in raw material prices, both imported and domestic. Since the beginning of 2019 this situation has caused production costs to rise dramatically, without forgetting the deterioration of the international political climate and its consequences on trade.
Imports have also fallen: -4.5% in volume (36,368 tons) and +2.9% in value (152.5 million euros).
The trade balance of the sector recorded a decrease of -0.5% (982 million euros). Exports in the sector showed a slower pace than the food industry (+5.9% in value) and the country (+1.9%) as a whole.
Markets outside the EU are growing, starting with the USA. Good results for salami and mortadella, while bacon performance is recovering.
INTERNATIONAL ISSUES
"These figures are not very comforting for our sector – said Nicola Levoni, President of ASSICA -. Given the global situation, we don't see much space for improvement. Moreover, we do not see great prospects on the exports front given the stagnant internal market.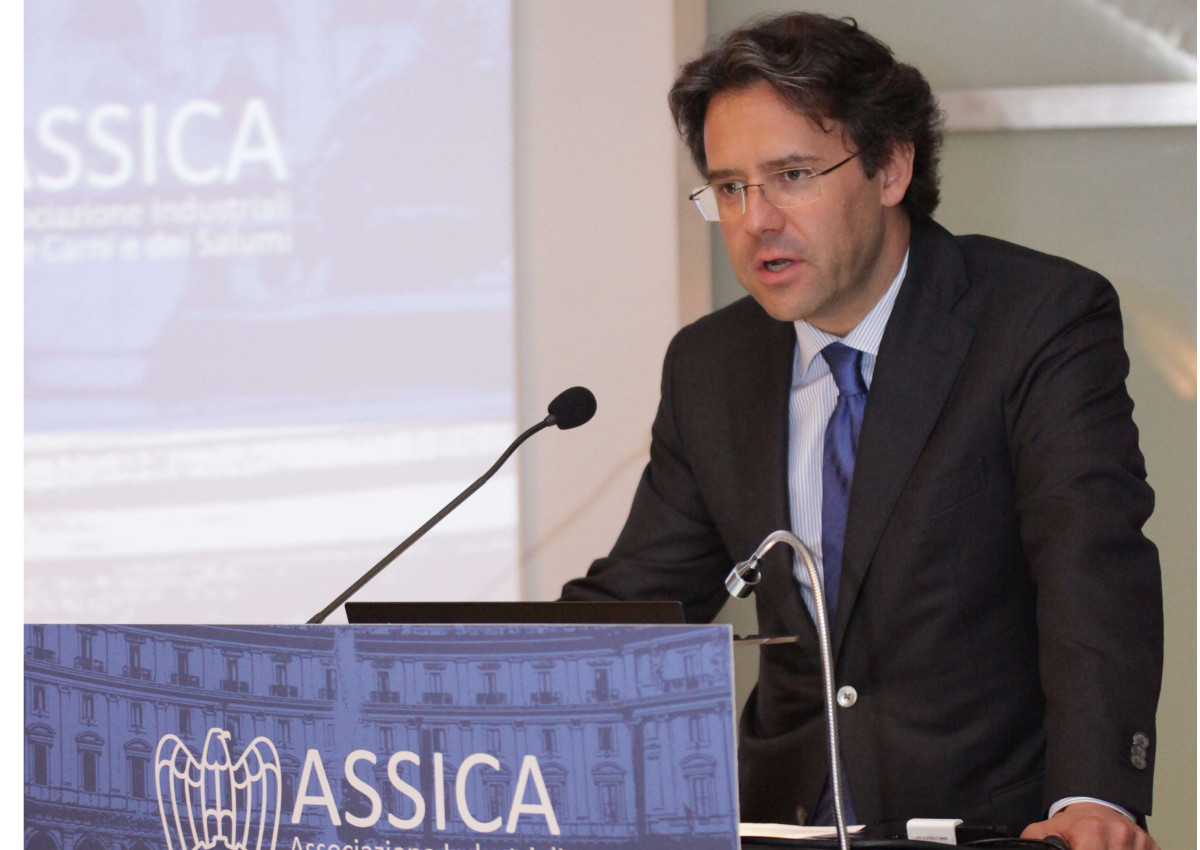 Suffice it to think about coronavirus, which is blocking the Chinese economy with global repercussions. The recent news of the closure of the Taiwanese market to pork meat and cold cuts, which is completely unjustified, added to the USA duties and Brexit. All this increases the already high uncertainty in which our companies find themselves" – Levoni added.
ITALY'S CURED MEATS IN EU MARKETS…
In the first nine months of the year, exports of Italian cold cuts to EU countries decreased by -0.8% in volume (106,148 tons) and by -1.3% in value (over 876 million euros).
In particular, exports to France were slightly down (-0.1% for 25,863 tons and -0.7% for 207.9 million euros). The country was still Italy's first commercial partner in terms of volumes and the second in terms of turnover, behind Germany.
There was also a drop in exports to Germany: -1.2% in volume (25,200 tons) and -3.2% in value (235.8 million euros).
Good news, but only in volume, are coming from the UK, where Italy's cured meats closed the period growing by +2.3% in volume (12,039 tons) and -2.8% in value (119.6 million euros).
The same can be said for Spain, where Italy's cold cuts exports rose to 4,987 tons (+0.3%) for a value of 23.3 million euros, down by -1.7% compared to the same period 2018.
A negative trend also in Austria (-10% in volume, for 5887 tons and -9.1% in value for 48.1 million euros). Good news from Belgium (volume: +6.4% for 6,447 tons, value: +4.3% for 65.2 million euros), Greece (+3.2% and +4.9% respectively) and the Netherlands (+7.6% and +13.5).
… AND IN NON-EU COUNTRIES
Much better news from non-EU countries: +4.7% in volume (27,844 tons from 26,595 tons in the same period of 2018) and +4.3% in value (258.2 million euros).
Excellent result for exports to the United States, Italy's main trade partner outside the EU, where Italy's cold cuts exports grew by +14.3% in volume (8,014 tons) and by +10.4% in value (for about 91.6 million euros). There was also significant growth in exports to Canada (+19% and +17.9% respectively).
Exports to Switzerland also increased in the period, growing by +1.2% in volume (3,484 tons) and by +1.4 in value (54.7 million euro).
Exports to Japan, on the other hand, decreased by -1.4% in volume (2,922 tons) and by -3.1% in value (28.5 million euros).
© All rights reserved