With a mountainous terrain and a small coastline overlooking the Adriatic Sea, Molise is the second smallest Italian region. A not very industrialized area that is still relatively unspoilt and has unique food traditions that rely on genuine raw materials and authentic recipes. One of the region's greatest traditions is its cereal production: from the Agostinello corn variety – an old crop that has been recently rediscovered, to spelt and wheat harvesting, which helped the local cuisine create many popular pasta dishes. Several shapes – some similar to those of other regions – such as "quadrucci" and "sagne" and especially "fusilli" and "cavatelli".
The use of pork meat is another staple of the local cuisine: from sagicciotto (cold cut) to liver sausages and soppressata (a cured, dry sausage eaten as a cold cut). There are also lots of desserts made with pork meat, such as sanguinacccio a cream made with the blood of the animal and chocolate, typically eaten in February, around the carnival period. Among other local desserts are cauciuni (stuffed with chickpea paste) castagnole (typical carnival crackers covered with chocolate), peccellate (filled with cooked grape must), mostaccioli (with cinnamon and cloves), taralli molisani (with grappa), and cacaruozze. A range of desserts that come from the local tradition.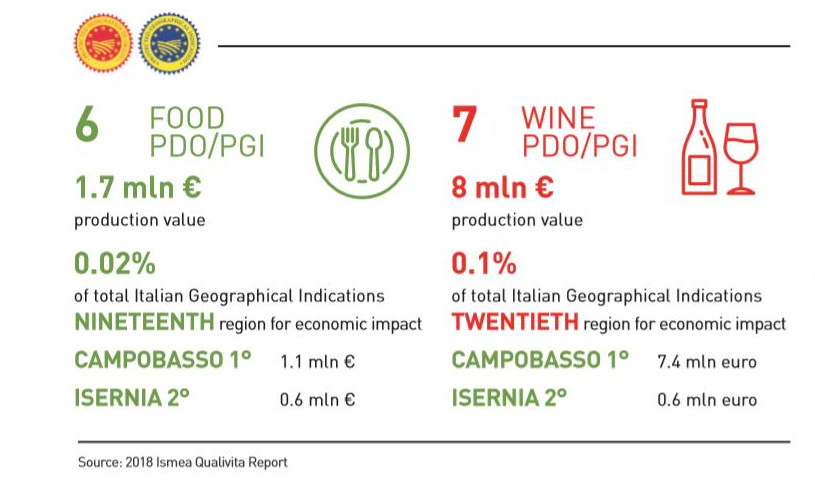 Molise is also home to many cheese varieties: various types of stretched-curd mozzarella cheese, pecorino ricotta, and stracciata al burrino, a specialty made from fresh and soft spun cheese paste with a buttery core.
CAVATELLI
It is one of the most typical pasta shapes of Molise (and also neighboring Apulia), a delicacy that is also quite popular in the rest of the country. Cavatelli, which are made with durum wheat and water, have an elongated shape that is said to have been invented under the reign of Frederick II. They are handmade by "incavando" (Italian for hollowing), basically by applying pressure with the index and ring fingers on the dough, which can also be made with potatoes. Traditionally, cavatelli are served with ragú or tomato-based pork sauces, alternatively, with vegetables, such as cardoncelli (king trumpet mushrooms) or broccoli, which are normally called spigatelli in Molise.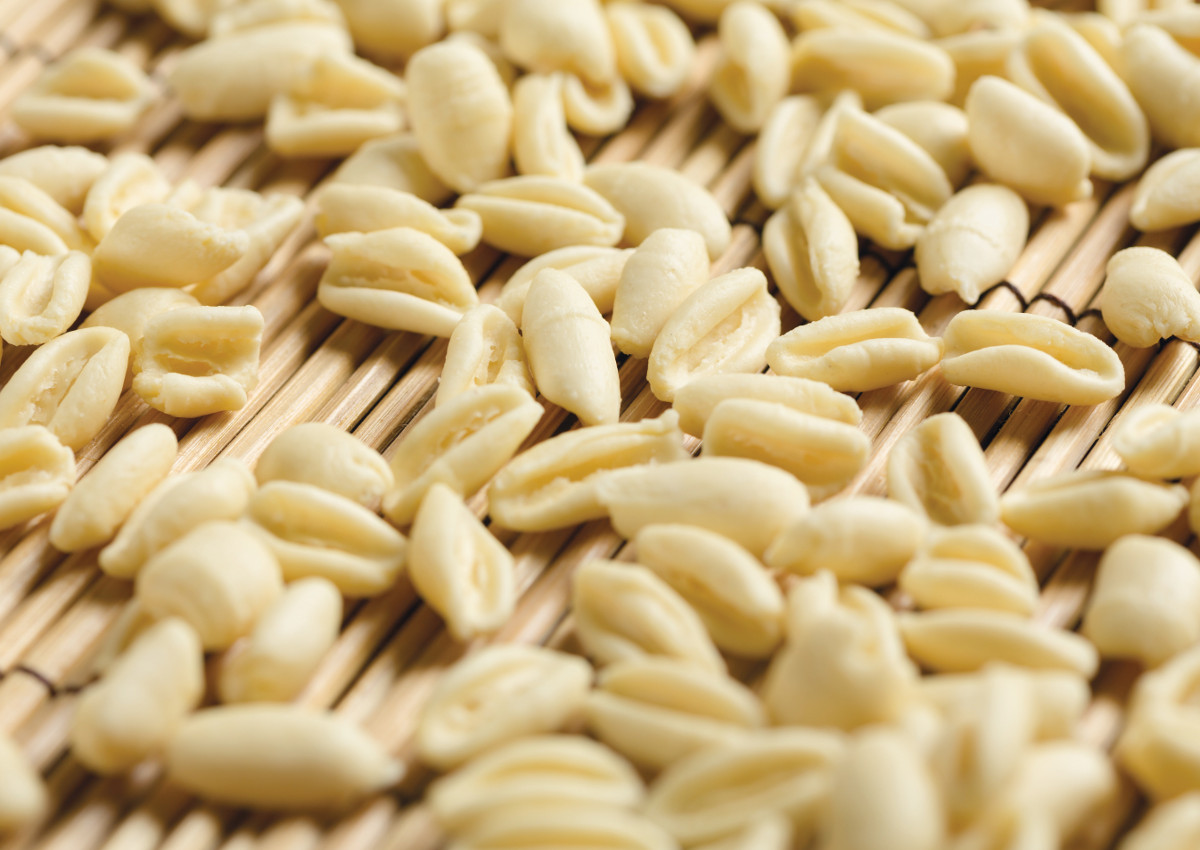 CACIOCAVALLO SILANO
Made with thermised cow's milk in the areas surrounding the towns of Isernia and Campobasso, Caciocavallo Silano is a fat cheese produced with a firm, stringy cheese paste that can have different maturing periods (short, medium or long). A peculiarity of this product is that it may be a little flaky. This a typical product of Southern Italy, therefore it can also be found in other regions such as Basilicata, Calabria and Apulia. To date, it is still handmade according to a traditional production process that is protected by the recognition of a consortium.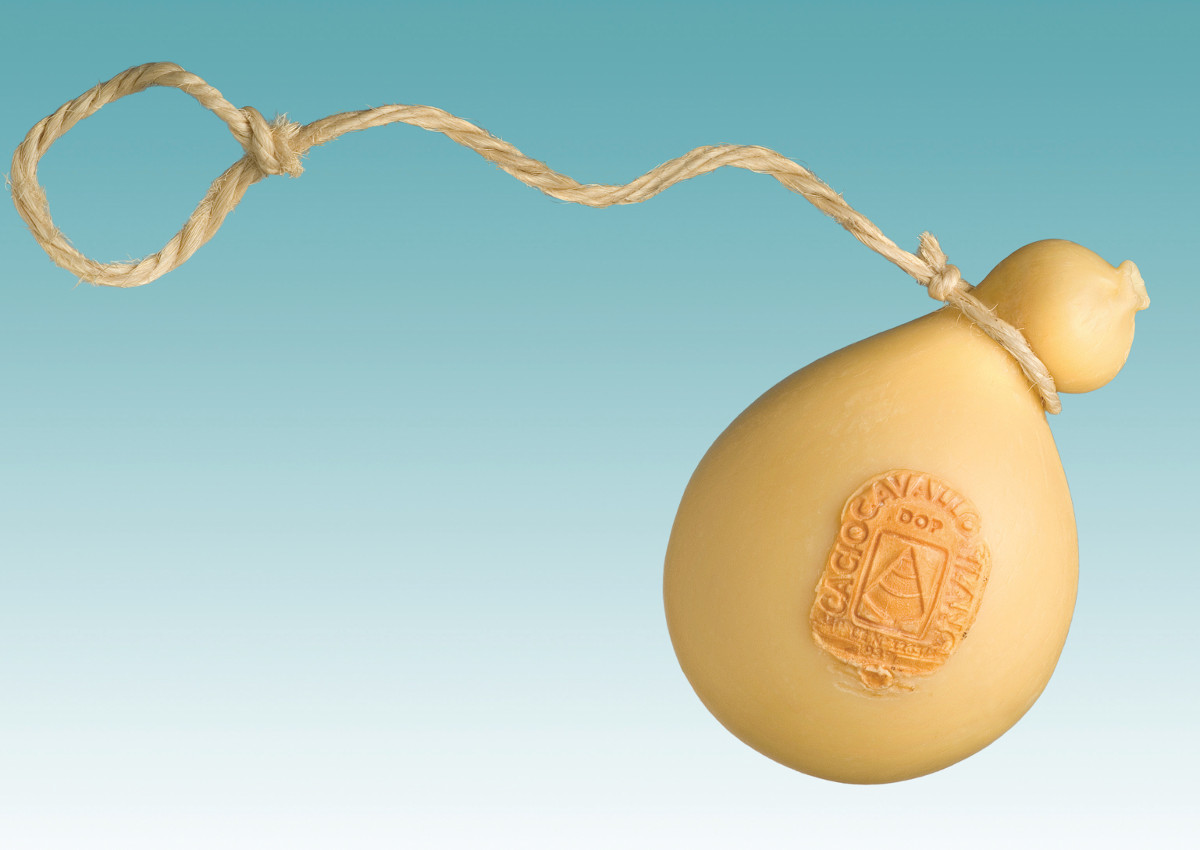 Caciocavallo from Molise comes in a pear shape (either with or without a head) that may vary in length and girth. The origins of this peculiar shape probably come from the ancient custom (still in use) to tie the whole pieces in pairs and hang them to mature on a beam. Caciocavallo cheese has been awarded a PDO certification and is sold throughout the year with different maturing periods, from 30 days in spring, to fully matured (12 months) in winter.
Click here to discover authentic products from Molise on the Italianfood.net platform's suppliers list
OLIVE OIL: A FULLY ORGANIC SUPPLY CHAIN
Coldiretti Molise, Coprom (a consortium of olive-growers from Molise) and Gal Molise Rural are in talks with the local producers and millers. The goal is to revamp the regional, olive supply chain, which needs substantial upgrading and modernization both at field and milling level, through the introduction of a biological supply chain. In particular, the cooperation between local companies in the area is of paramount importance.
In order to help these excellent products grow on the market, they must be promoted not just as products, but as individual products with distinct sensory and nutritional characteristics, underlining the traditions and history of the areas where they come from. This would in turn lead to a renewed olive oil culture that must be promoted among students and younger generations in general.
© All rights reserved