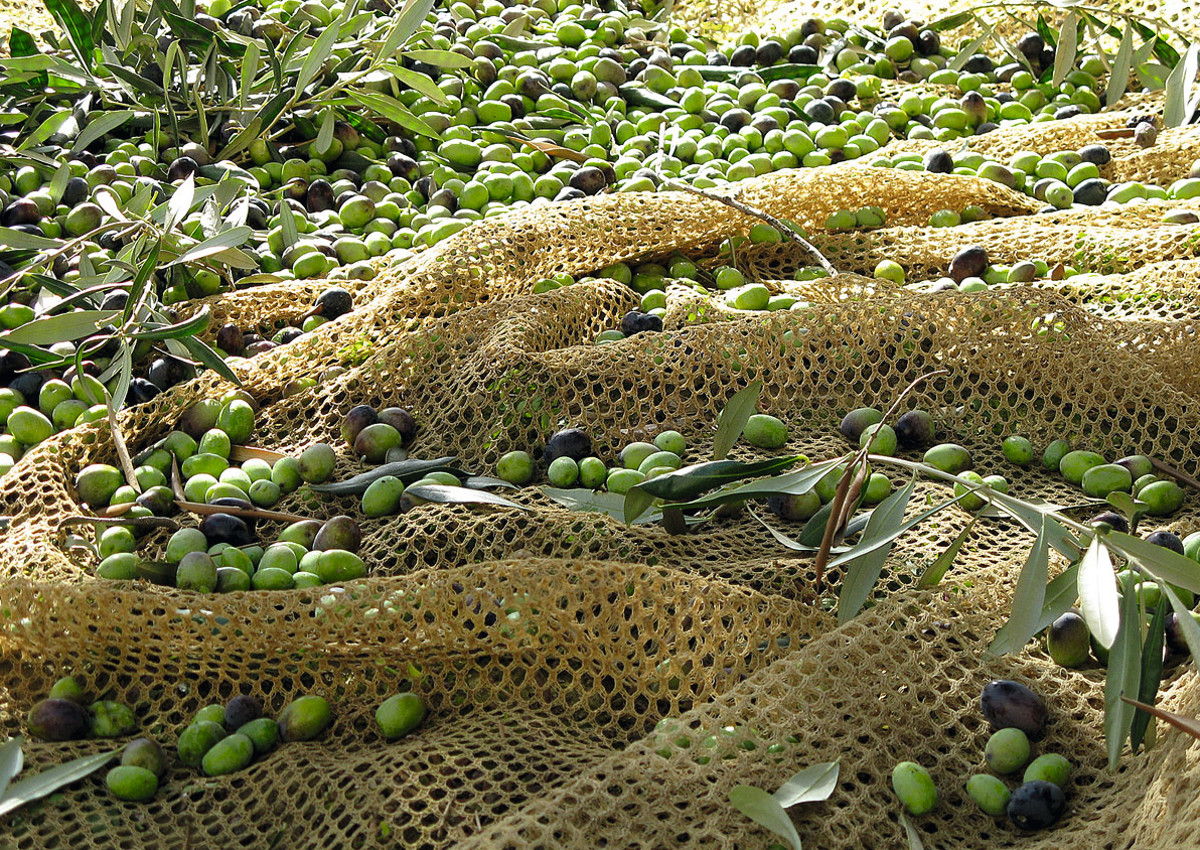 Puglia, or Apulia in English, is Italy's 'boot heel' and the most Southeastern region. The agri-food sector was over 3 billion euro in gross sealable production in 2017, and despite fluctuations between positive and negative trends throughout the years, it is continuously growing. Exports, too. According to data by Coldiretti, fruit and vegetables alone are worth 845 million euro, with exports for 750 million. The leading export destination for Apulia's fruit and vegetable is Germany, which imports about 230 million euro worth of production, but Apulia is gaining a foothold also in potentially competitor countries, such as Tunisia and France. In the past year, exports of agricultural products rose by 9%, while fruit and vegetable by 4.9%. Apulia is the first in Italy for table grapes (60% of the national total). It also produces 35% of overall olives production, 33% of industrial tomato in open air culture, over 90% of which comes from the province of Foggia. Cereal crops are also relevant, in particular, durum wheat: the region produces 21% of the national total. It is no coincidence that the area hosts the Cereal Research Centre (CRA) which carries out genetic selection activities. Here, at the beginning of the XX century, the company Senatore Cappelli was born, which is the region's crown jewel in durum wheat pasta production. Other relevant crops are cherries, which reached 38% of the national total in 2017, almonds (33%), asparagus (33%), artichokes (29%), and wine grapes (20%). Apulia also produces 39% of turnip greens, which are one of the main ingredients in local recipes. As for fishing, with over 250,000 tonnes of catch in the Mediterranean, Apulia contributes to national production by 13%, and by 15% in value. Aquaculture is highly significant, with the province of Taranto being specialised in shellfish, mussels in particular, and the one of Foggia in fish, particularly in sea bass and sea bream.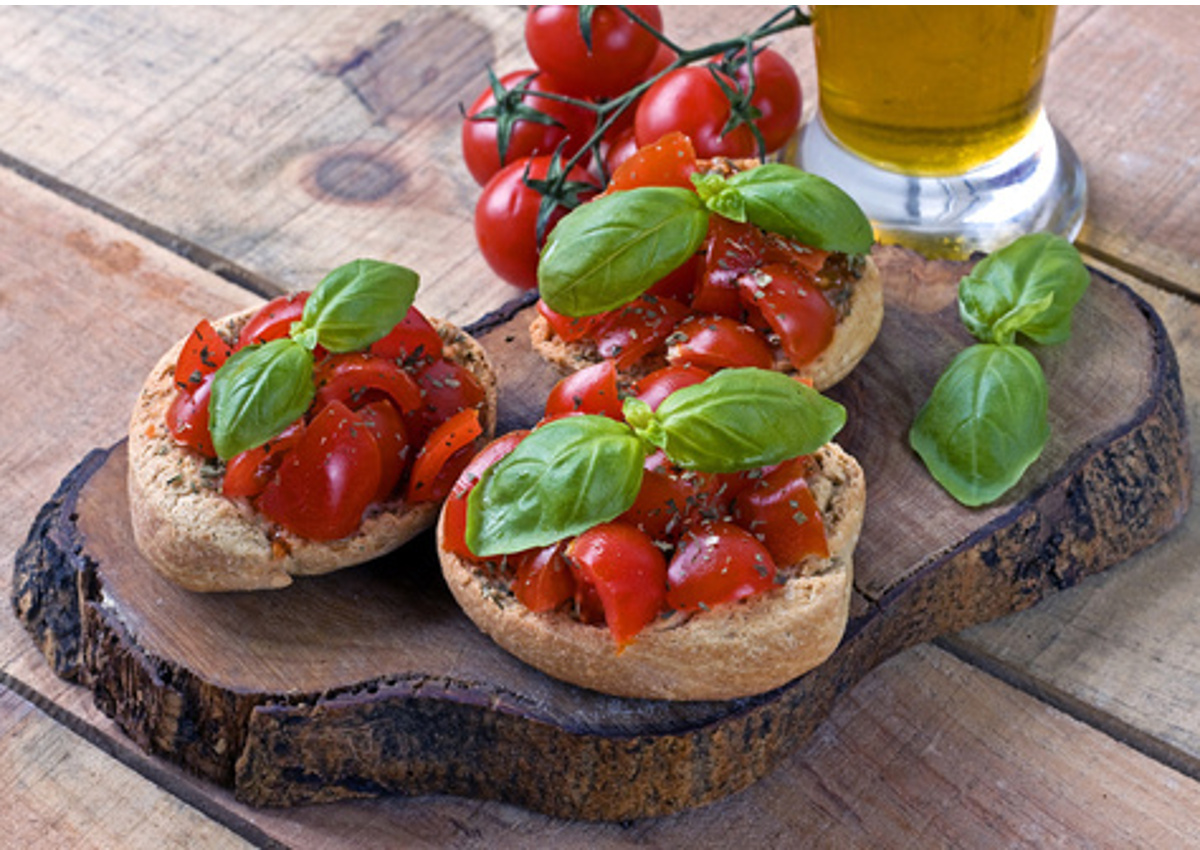 Apulia's organic
Apulia is one of the Italian regions with the highest incidence of organic agriculture. According to data by SINAB, the surface dedicated to this type of production in 2016 was 255,831 hectares, with a growth of 41.4% compared to the previous year. In the same amount of time, the number of operators rose by 50%, which clearly states a growing interest in the business. Bari is the first province for certified companies (over 2,700 in December 2017). Apulia is the first in Italy in the production of organic olives (32%), vegetables (24%), cereals (20%), and fruit (18%). Overall, Sicily, Apulia and Calabria – the far South of the country – hold 46% of the organic surface nationwide.
Apulia, Italy's granary barn
The sector of baked goods is the one affecting the Apulia's food and beverage industry the most, with a myriad of artisanal companies and a few large ones producing bread, taralli, sweets and bread substitutes. This territory's cereal calling has helped kick off of the starch and pasta industries, mainly in the provinces of Bari and Foggia. Durum wheat produced in Apulia does not fully cover demand by food companies in the region, but it's an added value for medium-high end products, such as the Pane di Altamura PDO.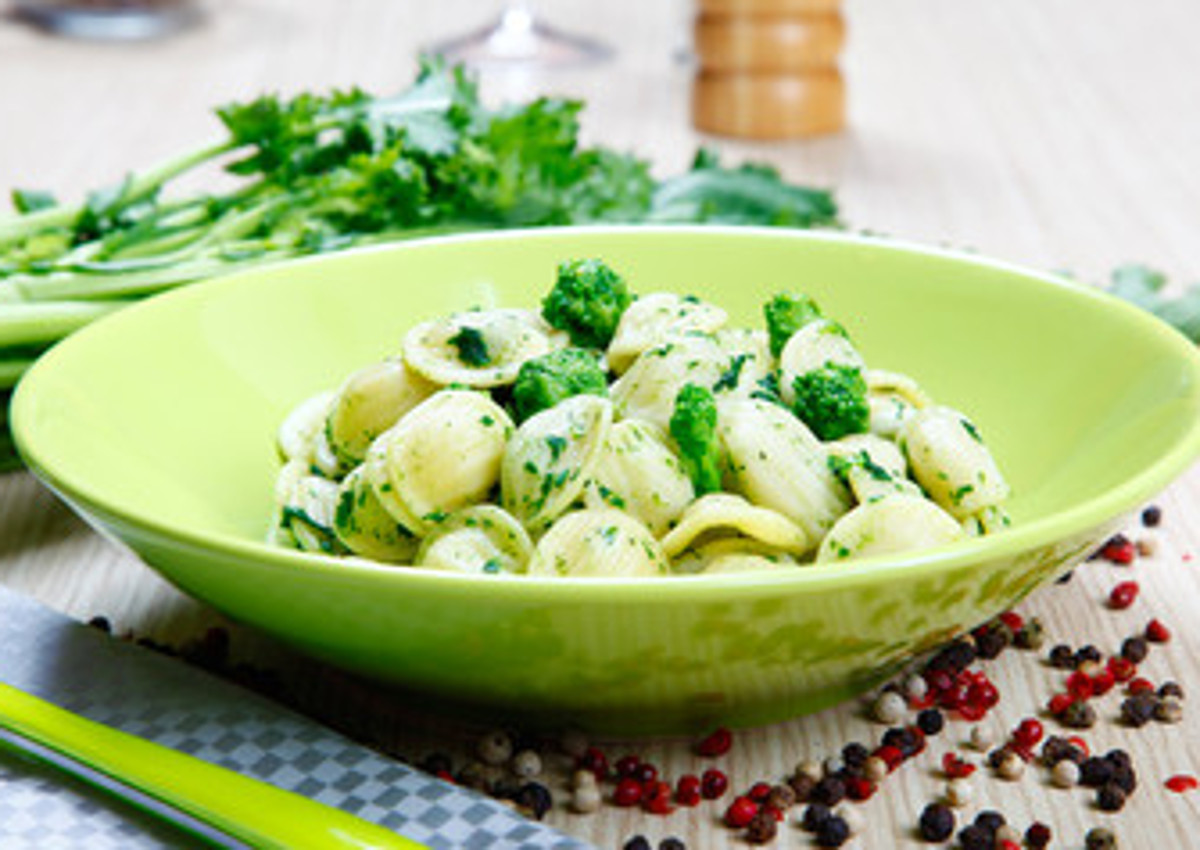 Apulian cuisine
Perfectly in line with the principles of the Mediterranean diet, the Apulia cuisine makes large use of cereal, legumes, seasonal vegetables, and fresh fish. Meat is also present: the most traditional recipes include lamb, horse and rabbit meats. The gastronomic landmark of the region is probably the orecchietta, a pasta shape that resembles an ear ('orecchio' in Italian). The Orecchiette with turnip greens is – in fact – the most famous dish. Orecchiette is also served with Apulian Ragù sauce (with lamb, pork, and beef meats). Mussels are present in several recipes, such as the Zuppa di cozze alla tarantina (mussel soup from Taranto), or Tiella alla barese, a one-course dish with rice. Apulia stands out also for its ahead of its time street food tradition, in particular for those dishes to be tasted throughout the day. Panzerotti, for example, is a semicircular fried pasta dough usually filled with tomato and mozzarella. Who wants to enjoy a sandwich can order a Puccia, to be filled as you please. Alternatively, Focaccia barese is typically widespread, with cherry tomatoes and olives. Among sweets, one just cannot visit Apulia without tasting Pasticciotto, a boat-shaped pastry filled with cream, typical of Salento. Apulia does not currently have any PDOs or PGIs in cold cuts and preserved meats, but Muscisca deserves to be mentioned for its uniqueness. It's strips of dried spicy meat originally eaten by shepherds during transhumance.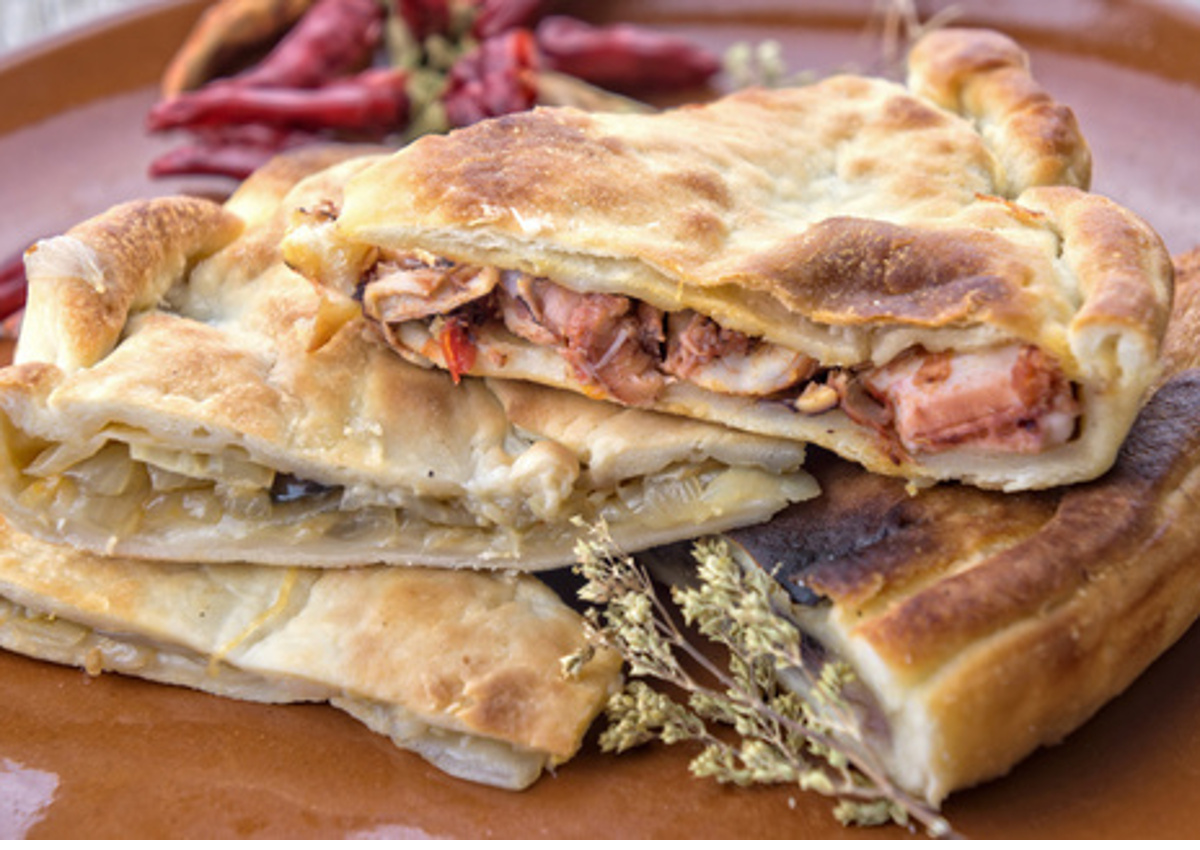 Taralli the standout snack of Puglia
Apulia also excels in bread substitutes production: first and foremost Tarallini, or Tarallucci. With its distinctive ring shape, Tarallini has boomed in the past few years, from large-scale distributors to vending machines. Taralli are no mere crackers. Unlike the plebeian saltine or oyster, a tarallo is not a flavorless wafer, a flimsy garnish, or simply a subordinate vehicle for more delicious things. Having originated in Puglia—the 'heel' of Italy, home to over 60 million olive trees, some thousands of years old—the very best savory taralli taste of little more than good olive oil, lots of salt, and often either fragrant fennel seed or coarsely ground black pepper, the two most classic flavors.
Extra virgin olive oil
Apulia is the first region in Italy for cultivated land dedicated to olive growing. With over 370,000 hectares, more than 30% of the national total, it contributes for about 35% to the Italian total, with an average production of 10 million tonnes. It's, therefore, the first region for oil production and the second one – after Sicily – for table olives (18,000 tonnes in 2016). The request to grant PGI status to Olio di Puglia is currently under evaluation. However, there are already many PDOs in smaller areas. Among them, the most relevant for volumes and turnover is PDO Terra di Bari, the first in Italy with a production of over 3,000 tonnes (more than 35% of PDO oil produced in Italy). This makes Bari the first Italian province with the highest economic impact regarding extra virgin olive oil, with 19.4 million euro (the second one is Imperia with 3.9 million euro). PDO Terra di Bari is also the most exported Italian olive oil (over 2,500 tonnes in 2015), despite being the second – after Toscano PDO – in terms of export value. Among other Apulian PDOs, only Dauno goes over 280 tonnes. Collina di Brindisi and Terra d'Otranto fluctuate between 30 and 70 tonnes, depending on the year, whereas Terre Tarantine goes a little over a tonne. They are small productions if taken individually, but as a whole, they enhance their territory. As a matter of fact, no area of the region cannot boast a PDO olive oil.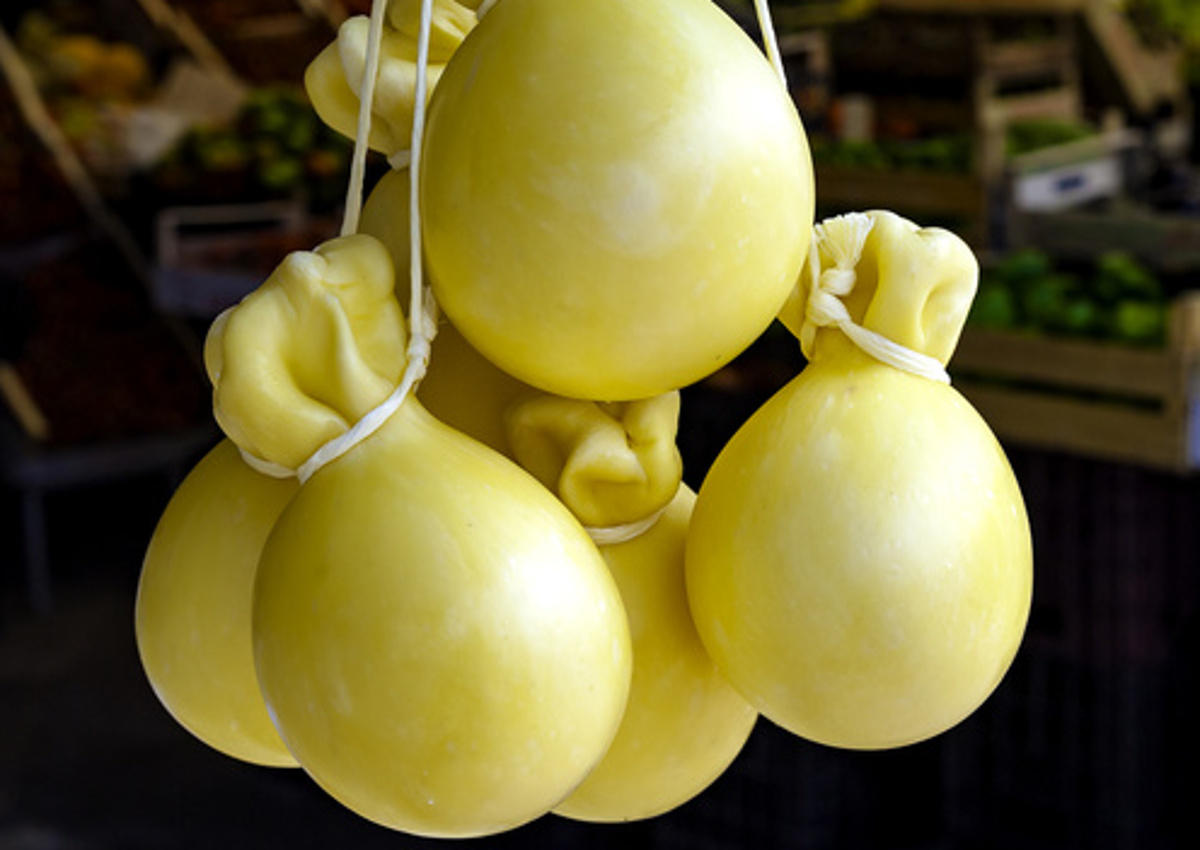 Cheeses
Industrial cheese production in Apulia reached 519,745 tonnes in 2016, 87% of which is represented by fresh cheeses. A part of the province of Foggia is involved in the production of PDO Mozzarella di Bufala Campana, one of the most prestigious Italian cheeses in terms of volumes and value, and Ricotta di Bufala Campana PDO. Furthermore, the Ministry of Agriculture has recently granted the PDO status to Mozzarella di Gioia del Colle, a typical braided or knotted Apulian mozzarella. Burrata di Andria was granted the PGI status in 2016. It's a cow milk cheese made by a pouch of kneaded curd containing stracciatella, a mixture of cream and scraps of stretchy strings. Burrata is sold in different shapes, sometimes wrapped with a raffia thread, as pictured in the PGI logo. Apulia shares with other regions the production of PDO Caciocavallo Silano a semi-hard string cheese. All made in Apulia – instead – is the PDO Canestrato Pugliese, a basket-shaped ovine milk cheese. It's not a PDO, but an Apulian speciality nonetheless, the Pallone di Gravina, a perfectly rounded cheese made with local raw cow's milk in semi-free range houses. Another typical Apulian cheese, but widespread also in other regions, is Cacioricotta. Its production is quite peculiar, as coagulation is caused both by rennet (as in cheese), and by heat (as in ricotta): the result is a firm cheese that can be served fresh or grated.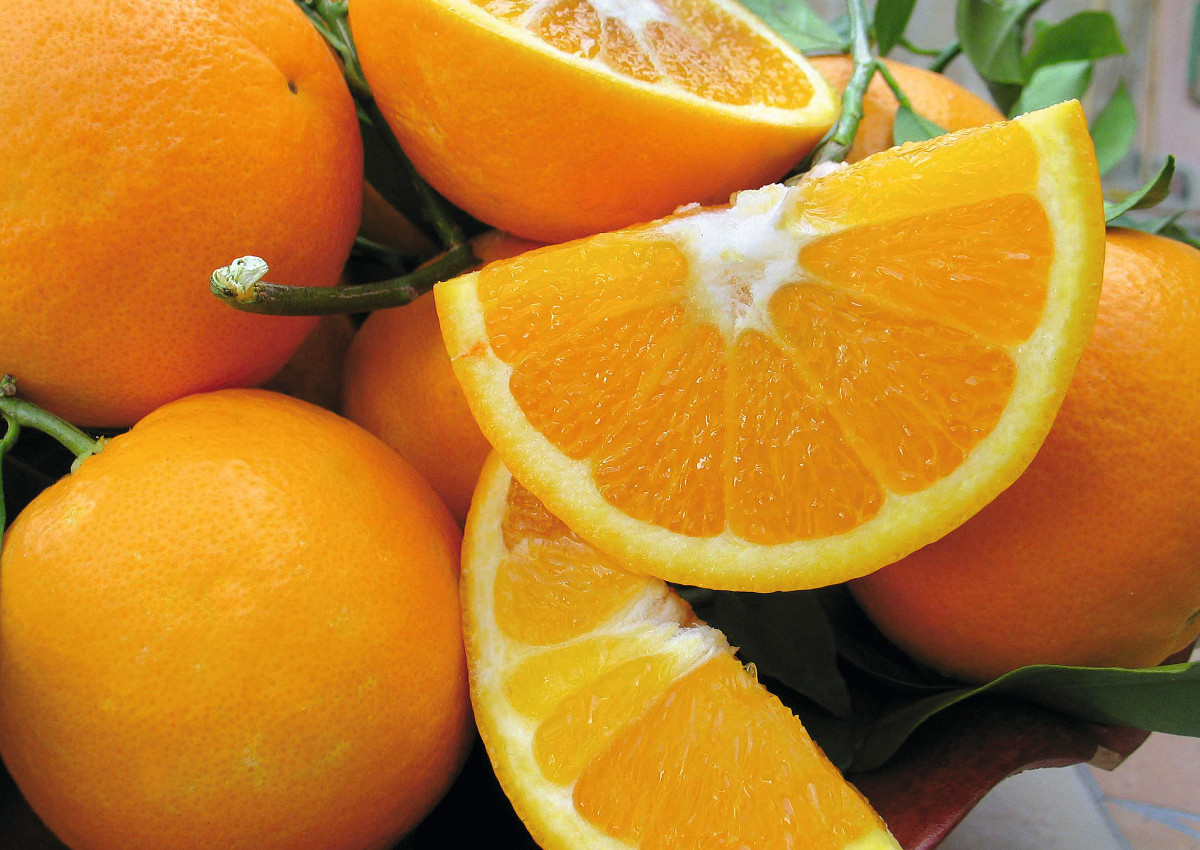 Fruit & vegetables
Apulia produces over half of Italian table grapes, and it has exported them since the XIX century. A recognition was therefore inevitable, and Uva di Puglia was granted the PGI status in 2012. There are several varieties of this denomination, white, black, and red, for a total of over 5,000 tonnes produced in 2015, and a value of over 2 million euro. Such a production involves the entire region, excluding areas above 330 meters on sea level. Other PDOs and PGIs in the fruit and vegetable sector pertain to smaller areas, reflecting subregional soil and climate conditions. The Tavoliere delle Puglie is the second widest Italian lowland, which includes almost entirely the province of Foggia, and it's mostly dedicated to agriculture, primarily cereals and tomatoes. Here is produced PDO Bella della Daunia, a table olive of the Bella di Cerignola variety, that can weigh up to 30 grams. In the same area it's also produced the PGI Cipolla bianca di Margherita, a distinctively sweet onion. Tavoliere is bordered on the east by Gargano, a highland where PGI Arancia del Gargano (oranges) grows. This citrus ripens from spring to the end of August, far beyond the orange harvesting season. The PGI Limone Femminiello del Gargano (lemons) is also available all year round. Another crucial agricultural territory is the subregion of Murge, a highland whose peak goes by the name of Alta Murgia National Park. Here is Altamura, whose typical PDO bread is named after, as well as the most recent Apulian PGI, the Lenticchia di Altamura (lentils), which was granted the status in 2017. Murge can boast Slow Food awards, such as the Mandorla di Toritto (almonds), mainly used in confectionary, and Cece nero, a particularly black-hued chickpea ecotype. Always in the Bari area, but towards the Adriatic coast, there is another Slow Food awarded product, the Carote di Polignano: several varieties of carrots, ranging from yellow to dark purple, a real symbol of biodiversity. Moving south, we reach Salento, the peninsular part of the region stretched out towards the Balkans. Here grows the Carciofo Brindisino PGI (artichokes), and, in the southernmost part, the PGI Patata novella di Galatina (potatoes). Going back along the Ionic coastline, finally, we find the Clementine del Golfo di Taranto PGI, whose production grew from 130 tonnes in 2014 to 560 tonnes in 2015.
Apulia produces one tenth of the wine drunk in Europe; its olive oil is renowned

Apulian wines
Apulia has 32 PDOs among its wines, with a total production of over 200,000 hectoliters in 2015 and 6 PGIs (1 million hectoliters). It's worth mentioning the booming of Puglia PGI, whose production rose by 53.5% between 2014 and 2015, reaching 600,000 hectoliters. One of the most prestigious Apulian PDOs is Primitivo di Manduria, with the DOCG version Primitivo di Manduria Dolce Naturale, a red-only meditation wine. The Primitivo vine is named after its early ripening, and it is included in other Apulian PDOs, such as the Gioia del Colle, a denomination that was recently served at the White House. The production area of DOCG is Castel del Monte, with its Rosso Riserva, the Nero di Troia Riserva, and the Bombino Nero, all red wines. The last two are named after their vines respectively, which are indigenous of the region. Another black grape Apulian vine is Negroamaro, one of the oldest in Italy.
© All rights reserved