After over a year of negotiations, Australia's new Free Trade Agreement (FTA) with Europe is still on the table. The fourth round of discussion was held in Brussels in July, the next is scheduled for October 2019. As a bloc, the EU is Australia's second-largest trading partner and this agreement could have an unprecedented impact over the F&B sector. Despite that, from both sides, farmers and produces associations are pushing their governments in the fight over Regulations of Origin.
The issue includes many top-selling Italian products in the Asutralian market, as well as French, Spanish and Greek ones. On one side, Australians produces fear to be prevented from using names such as Prosecco, mozzarella, Parmigiano – and many others, especially in the dairy sector- for their products and on the other, their EU counterparts are fighting for what they believe to be their rightful intellectual property over specific denominations of origin.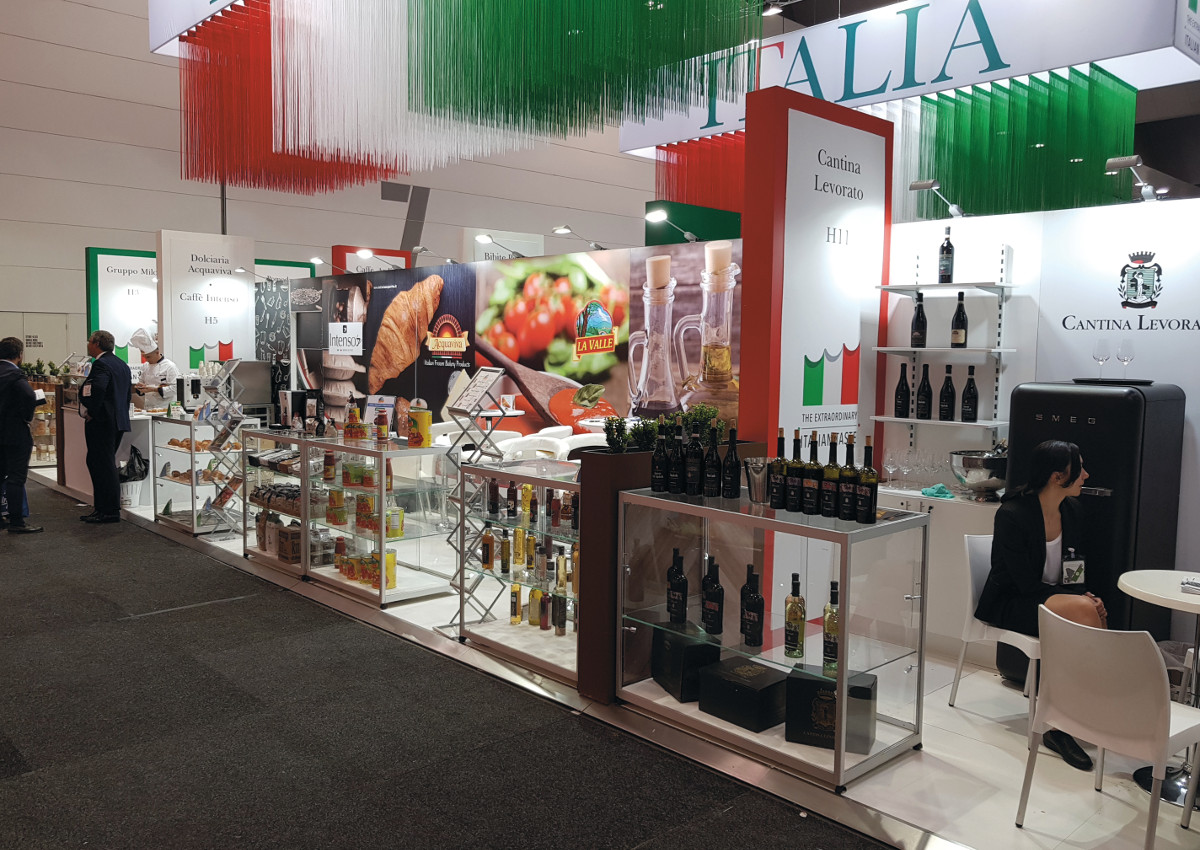 FOOD IMPORTS IN AUSTRALIA
The imports of food and beverages in Australia dropped of 1.35% over the two-year period, 2018 and 2017, but the growth of Italian produces in the market kept growing. The total imports amounted to approximately 11.2 billion euros. Italy was the 5th supplier country in 2018, and the top European exporting country to Australia, with a total value of about 540 million euros, registering a growth of 4.6% compared to the previous year. Australia main trading partner confirmed to be New Zealand, followed by the United States and China.
Click here to discover on the Italianfood.net platform all the Italian F&B companies attending Fine Food Australia 2019
ITALIAN TRADE AGENCY AT FINE FOOD AUSTRALIA 2019
The Australian branch of the Italian Trade Agency is working on-site to promote and enhance Italian F&B, with particular attention reserved for the major local B2B food event, Fine Food Australia, that will be held between the 9th and the 12th of September 2019 in Sydney.
"The number of companies participating to Fine Food 2019 as part of the ICE-Agency Collective – sais Paola De Faveri, Trade Commissioner at ITA – Italian Trade Agency in Sydney, – are around 20/23. The companies will exhibit in a dedicated space divided into 9 sqm stands. Thanks to the sponsorship of SMEG, this year we will set up a cooking station where a chef will prepare some tastings made with the products on display."
© All rights reserved