Toronto, Canada, will soon get a taste of the Italian grocery experience as Eataly is opening in Toronto this fall. "It's a bit like going to a theater, where you're not observing a play but you're enjoying it, you're part of it. If you really want a specific comparison, I would go for the traditional open-air food markets in Italy where you have people sitting down in a bar, people buying fresh food and there would be a little place where you can have some food and drink some wine," Eataly Executive President, Andrea Guerra, shared with Financial Post, speaking of the concept behind the Eataly vision.
EATALY COMES TO CANADA
As a first of its kind in Canada, this location will provide a flagship status to the store and will open in the Yorkville District's Manulife Centre. With locations now popping up around the U.S. from Los Angeles, New York, Chicago, Boston, and Dallas coming soon, it only makes sense to jump into one of the biggest food, art, and culture hubs of North America, and with a 50,000-square-foot complex to boot, according to the company.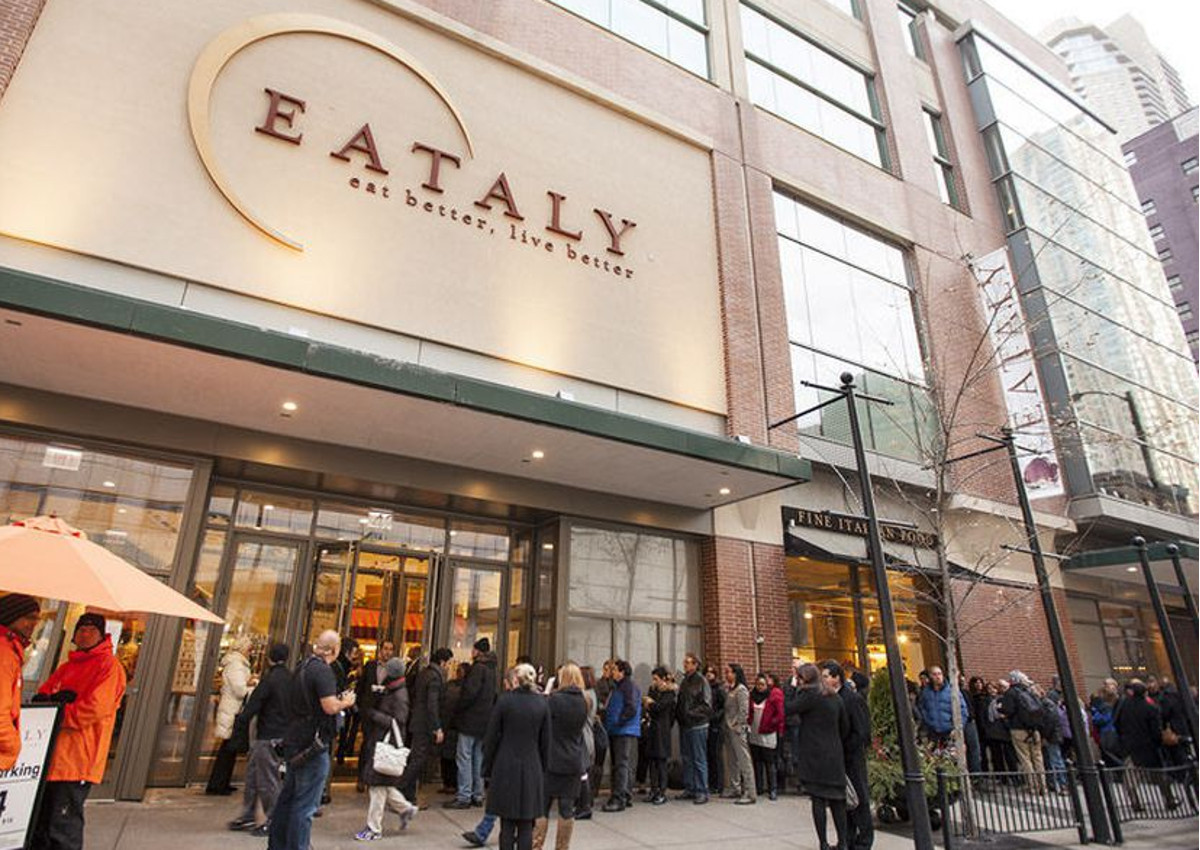 INSIDE THE TORONTO FOOD HALL
Eataly offers a true foodie's experience highlighting all that Italy has to offer. Standing three levels tall, the location will include a fresh market, grocery store, four restaurants, and six cafes and bars. Shoppers can take in an amazing view of the city and the food spread. Additionally, Eataly Toronto will showcase both local and Italian products, carefully-sourced by experts from small-scale farmers around Canada and many artisanal producers in Italy as well. Suppliers, producers, artisans, and consumers alike are expected to be vying for space inside this food emporium.
© All rights reserved